If you could only choose one sweet treat , would this be it? We think it would be our choice. Gooey and rich, you won't need any more than one slice to satisfy your sweet tooth!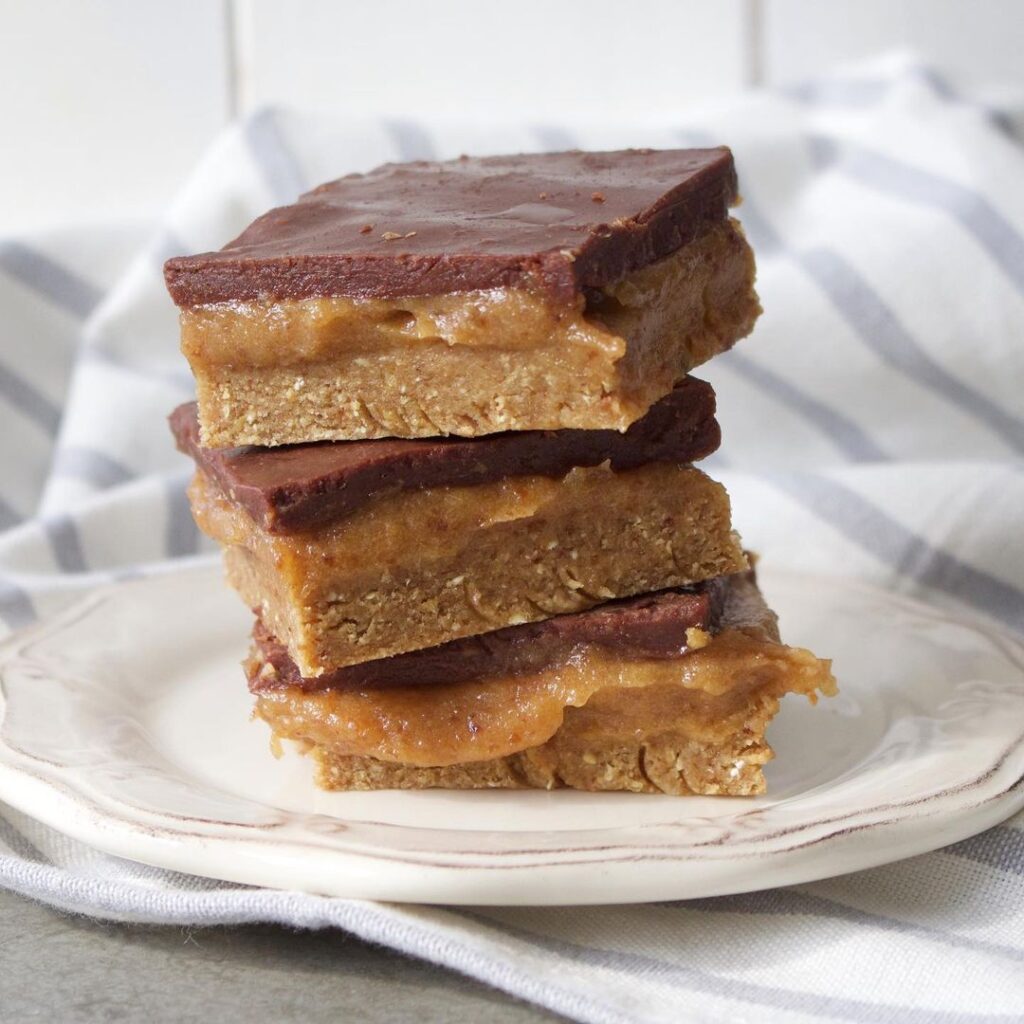 Ingredients
Shortbread Crust
1

cup

oats

1

cup

dates

1/2

cup

ground almonds
Caramel Layer
1

cup

dates

1/2

cup

almond milk

1/2

tsp

vanilla extract

1

tbsp

almond butter
Chocolate Layer
1/2

cup

cacao butter

3

tbsp

cacao powder

3

tbsp

maple syrup

3

tbsp

almond butter
Instructions
To make the shortbread crust, simply whizz the oats, dates and ground almonds in a food processor until they form a sticky, slightly crumbly texture. Spoon this into a lined baking tray or mould, and press it down so that it is all spread evenly. Pop it into the fridge to allow it to set while you make the other layers.

For the caramel, add the dates, almond milk, vanilla extract and almond butter into a blender and blend until they form a thick, gooey and smooth mixture. Pour this over the shortbread crust, smoothing it out with a spoon to make it all nice and even. Once this is done, put it in the freezer so that the caramel layer sets a little before you pour on the chocolate.

Now for the best bit! In a saucepan, melt the cacao butter until it turns into a clear yellow liquid. Then stir in the cacao powder, maple syrup and almond butter and keep stirring until it's totally smooth. Pour the chocolate over the caramel layer and place the shortbread in the fridge for ten (agonisingly long) minutes to allow the chocolate to set.