A super simple, refreshing and light summer dessert to impress your family and friends!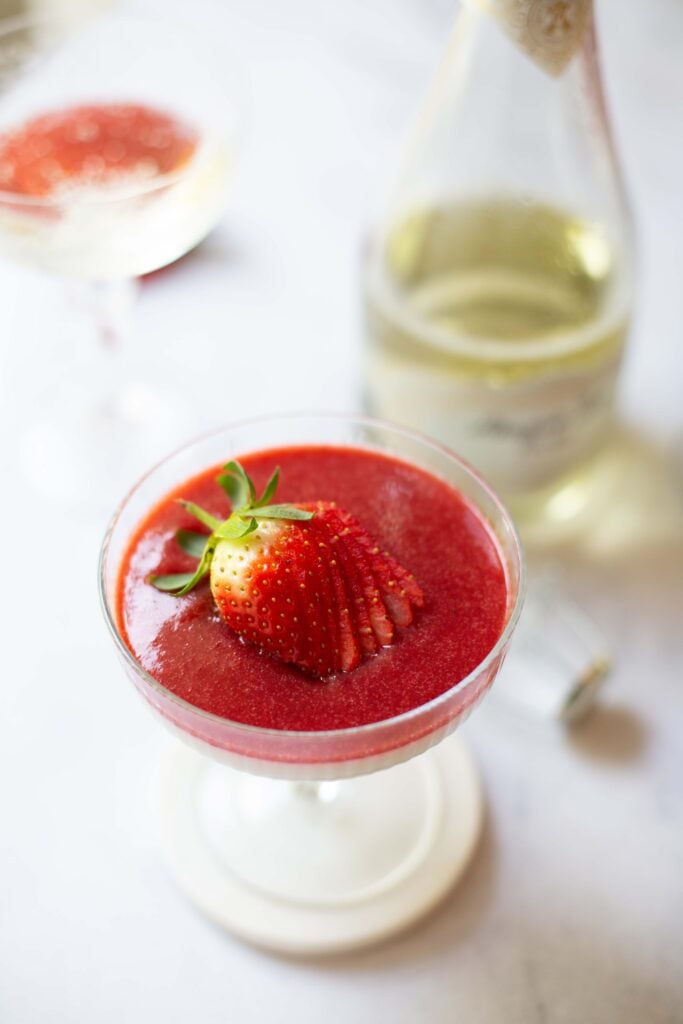 Ingredients
Ingredients for the panna cotta
2

cups

full fat coconut milk

¼

cup

pure maple syrup

3

tbsp

fresh lime juice

1

tsp

lime zest

1

tsp

vanilla extract or half a vanilla pod

1,5

tsp

agar agar
Ingredients for the strawberry coulis
175

g

frozen or fresh strawberries

2

tbsp

pure maple syrup

1

tbsp

lime juice
Serving suggestion:
Serve with freshly sliced strawberries
Instructions
Method for the panna cotta
Combine the coconut milk, maple syrup, lime zest, lime juice and vanilla into a sauce pan. Bring to a gentle simmer and make sure the mixture doesn't boil. In a small bowl, mix the agar agar powder with a little bit of room temperature water to form a milky white liquid. Add to the saucepan and continue to mix for 3-4 minutes. If using a vanilla pod, remove before dividing the mixture into 4 glasses or ramekins. Allow to cool to room temperature and then refrigerate for 3-4 hours or overnight.
Method for the strawberry coulis
Combine all the ingredients together in a small pot and bring to a boil for 5 minutes. Turn the heat down and simmer for 15-20 minutes. Allow to cool and blend until smooth. Strain the mixture and divide evenly across the 4 refrigerated panna cotta's. The coulis can also be stored in a clean jar and refrigerated for up to 3 days.
This recipe was republished with permission from Mira Weiner.
Find the original recipe here.