Move over healthy knock-offs, here's the dairy-free chocolate hazelnut spread recipe that tastes like how you remember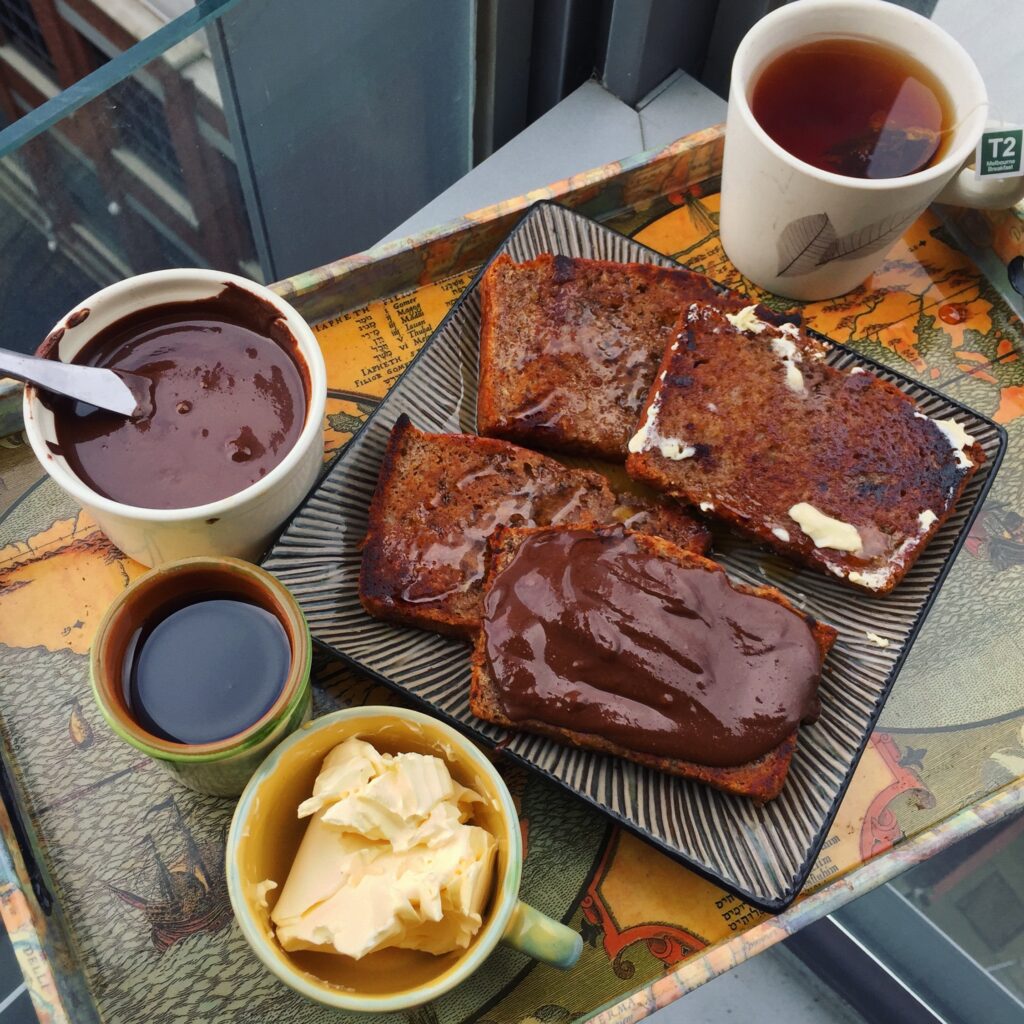 Ingredients
3

cups

hazelnuts

2/3

cup

cocoa powder

3

tablespoons

soy milk powder

1.5

cups

powdered sugar

½

tsp

coconut oil

1/4

teaspoon

salt
Instructions
Toast hazelnuts in an oven at 180 degrees celsius for 10-12 minutes (until aromatic). Remove from oven and cover in aluminum foil or a tea towel to steam for a few minutes before rubbing the skins off and discard.
When the hazelnuts have cooled down, but are still warm, begin grinding them in a food processor. Process for 10-15 minutes, scraping the bowl occasionally until the hazelnuts have formed into a butter. This should not be grainy and will be noticeably oily when you've reached the right consistency.
Add in and process the cocoa powder, soy milk powder, and salt. While the processor is running, slowly add in the powdered sugar. The mixture will create something like a dough ball.
Finally, add the coconut oil in small increments until the right consistency is achieved. Adjust until you get the consistency you want, but remember that the final product will be slightly less runny once it has fully cooled. If you have a good enough quality food processor and process the butter for 15 minutes+ then you can extract enough oil from the hazelnuts to put in next to no oil additional oil.
Pour your homemade spread into a jar and store or serve!
This recipe was republished with permission from Zacchary Bird. Find the original recipe on his website.