Greggs might be expanding its plant-based offering – but in the mean time – this cheesy bean bake will keep you satisfied!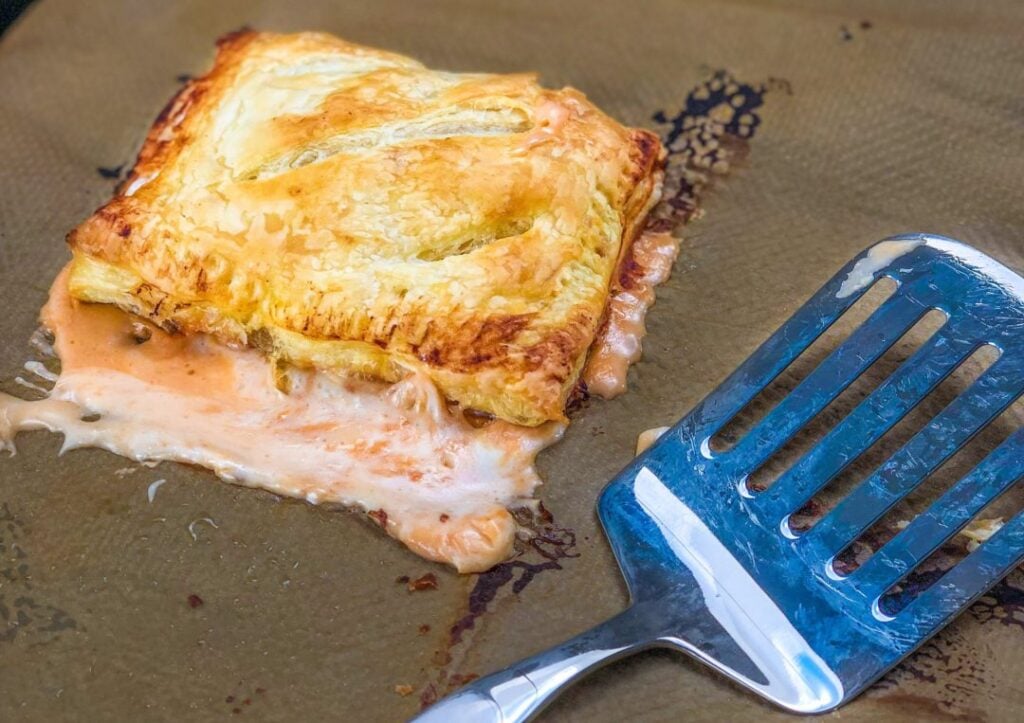 Ingredients
1

x Jus roll puff pastry sheets

1

x 200g tin of baked beans

8 table spoons needed

2

x tablespoons of nutritional yeast

1

x 1/2 cups of vegan cheese

1

x 1/4 cup plant based milk
Instructions
Add the beans into a saucepan on low heat and stir in the nutritional yeast then simmer for 5-10 minutes until thickened.

Unroll the puff pastry on to a baking tray lined with grease proof paper and cut into four equal sheets.

Spoon two table spoons of beans on to one side of each of the sheets heaping it to leave space around the outside to seal. Top with cheese and then gently fold over the empty half and press around the outside to seal.

Using the prongs of a fork gently press around the outside to seal the edges.

Brush the pastry with plant based milk and using a sharp knife make three incisions in each bake along the top.

Bake for 20 mins on 200c fan oven until puffed up and golden brown. Allow to cool before serving. Watch the full video on youtube for more detailed instructions.
This recipe was republished with permission from Brett Cobley. Follow Brett here.