Homemade vegan granola! Breakfast just got exciting!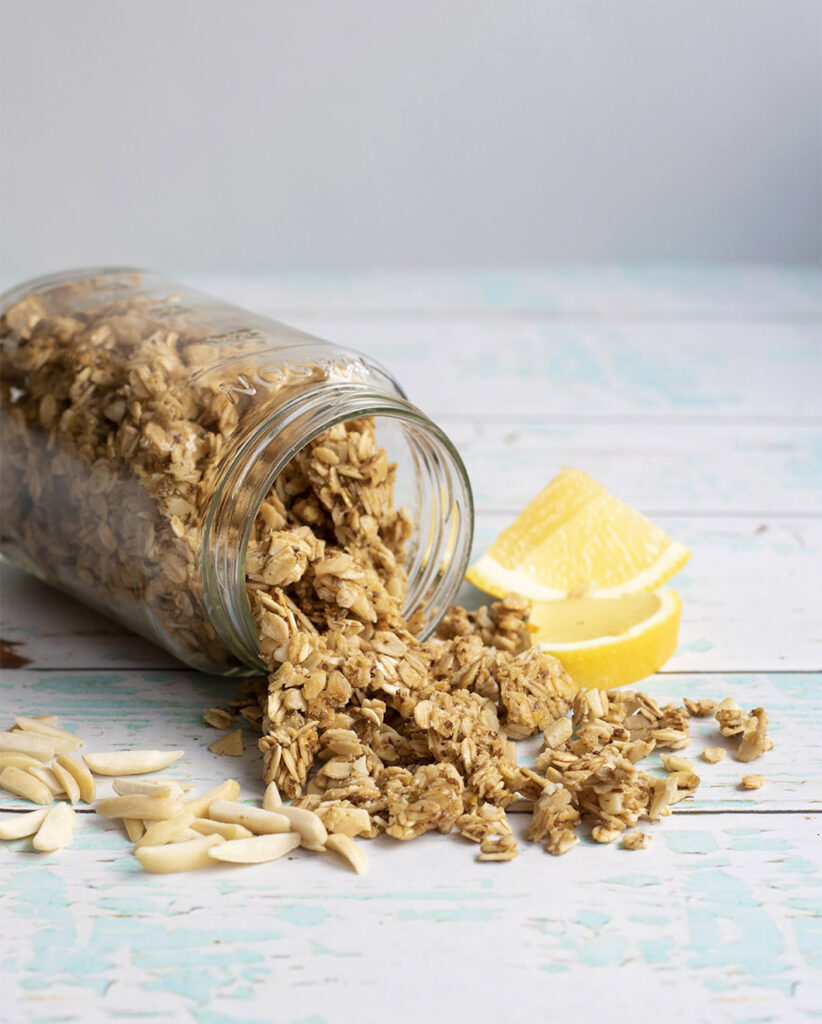 Ingredients
· 4 cups rolled oats

· 1 tsp salt

· 3 tbsp flaxseed meal

· 1/3 cup almond slivers chopped

or substitute chopped unsalted almonds

· 1/3 cup coconut oil melted

· 2/3 cup pure maple syrup

· 1 tsp vanilla

· 1 tbsp fresh lemon juice

· zest of one lemon
Instructions
o Preheat the oven to 350º.

o Lightly grease a large baking sheet with coconut oil or line the baking sheet with parchment paper or a silicon baking mat.

o Combine the ingredients in a large bowl and mix until thoroughly combined. The mixture will be quite wet.

o Spread the mixture evenly on to a baking sheet. Bake for 10 minutes on the middle rack, then gently stir the granola. Bake for an additional 10 minutes. The granola should be golden brown. Remove the granola from the oven and allow it to cool completely before stirring it. The granola will continue to crisp as it cools.

o Store the granola in an airtight container.