These cookies are just perfect for those 'no-time-for-breakfast' kind of mornings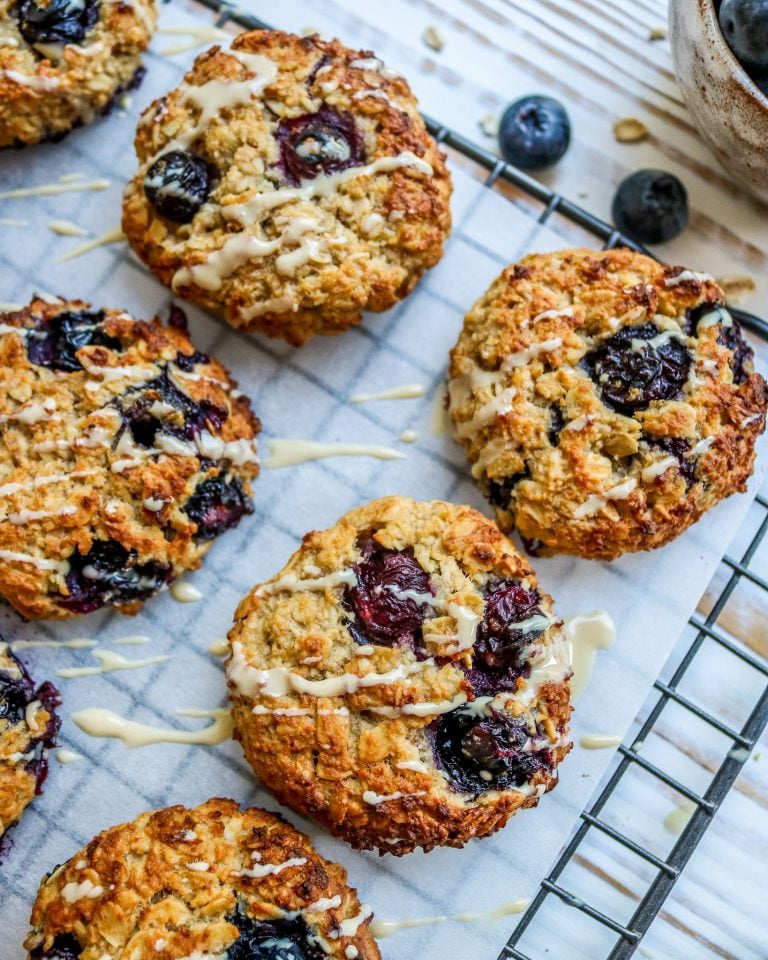 Ingredients
1/2

cup

of Blueberries

1

tbsp

of Natvia Sweetener

1

cup

of oat flour

1/2

cup

Ground almonds

1

tsp

of Baking powder

3

tbsp

of Almond butter

the runnier the better

3

tbsp

of Coconut oil

1/2

cup

of Maple syrup

1

tsp

of Vanilla extract

Pinch

of sea salt
Instructions
1. Preheat the oven at 180 degrees Celsius.

2. Place the oats into a food processor and pulse for few seconds. You don't want to turn them completely into flour, but still keeping a chunky texture.

3. Transfer them to a large bowl and add the ground flour, baking powder, salt and Natvia Sweetener.

4. Mix everything together.

5. Add in the melted coconut oil, maple syrup and almond butter. Mix again until you have sticky dough.

6. As gently as you can fold in the blueberries.

7. As the dough is quite wet and sticky I have used an ice-cream scooper to shape the cookies. Not only is less messy but it also helps you to have cookies even in size and shape, but if you don't have one feel free to use you hands. Pick up about a small golf ball of mixture, and place it on a baking tray covered with parchment paper and pat it down slightly to a cookie shape.

8. Bake the cookies in the oven for 15-18 minutes until they start to go golden brown around the edges.

9. Remove the cookies from the oven and let them cool down completely before digging in!