Are you bold enough to try plant based meat made out of watermelon?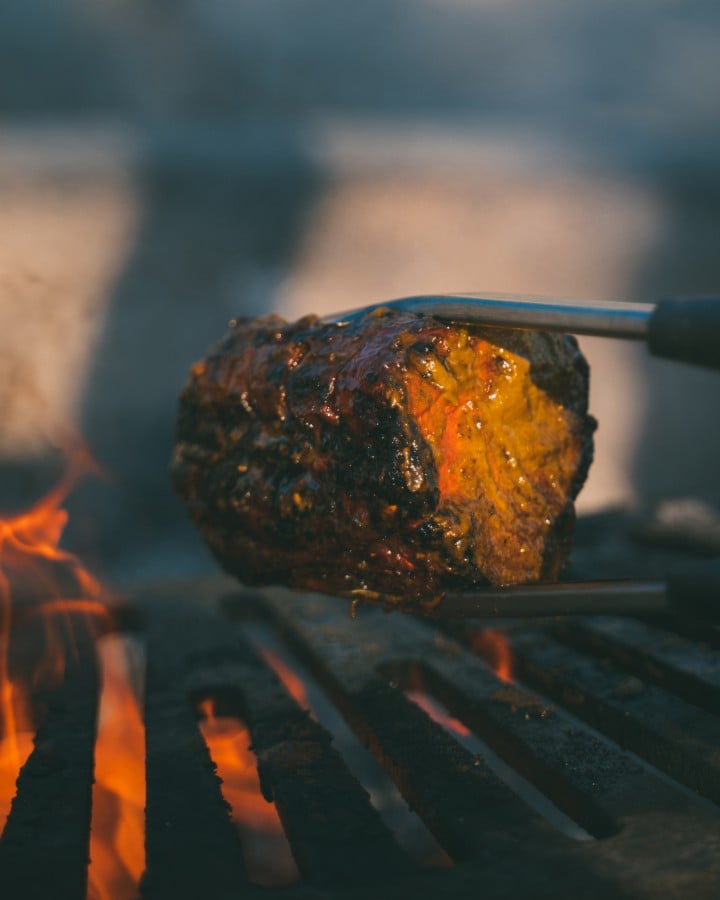 Ingredients
Ingredients
2

3 Small Watermelons

1

tbs

Sea Salt
Marinade
2

tsp

Tahini

4

tbs

Soy Sauce

2

tbs

Balsamic Vinegar

Zest of a Lime

1

tbs

Mushroom Powder

2

Jalapeno Peppers

2

cloves

Garlic

1

tbs

Tomato Paste

2

Scallions/Spring Onions

Handful Coriander/Cilantro

3

tbs

Sesame Oil

Pinch

Sea Salt
Instructions
1. Peel the watermelon & place onto a lined baking tray. Sprinkle over the salt and then get the melon into the oven set at 200 degrees C for 90-120 minutes. Turn the melon over 2-3 times during cooking. If the melon starts to color, turn the oven temperature down to about 160 degrees C.

2. Whilst the melon is roasting, make your marinade. Add all the ingredients to a blender and blitz until super smooth.

3. Once the melon has been roasted the texture should have completely changed, it should be springy to touch. Score the melon lightly using your knife and spoon over half the marinade. Cover over the tray and leave the melon to marinade for at least 2-3 hours. Overnight would be ideal.

4. Cook your melon on the bbq and spoon over plenty of marinate whilst it's grilling. You can always cook the melon in a non-stick pan, just until nicely colored.