This is a sponsored post * [what is this?]
Following the remarkable success of its first program, 121Tribe is set to launch its second online Wellness Camp on September 12. The 21-day vegan campaign allows participants to experience the ultimate lifestyle transformation alongside a community of like-minded people.
What's involved?
The digital program is carefully designed to give participants maximum results in a fun and sustainable way, so that they can create healthy habits to keep for life.
The Wellness Camp offers a delicious, easy-to-prepare plant-based meal plan, activities such as workouts, guided breathing and meditation sessions, as well as journaling sessions and daily educational blurbs.
There will be weekly virtual campfires each Sunday (8am PST, 11am EST, 4pm UK) where participants will meet for a campfire to reflect on the week and participate in interactive activities with their team.
Soaring success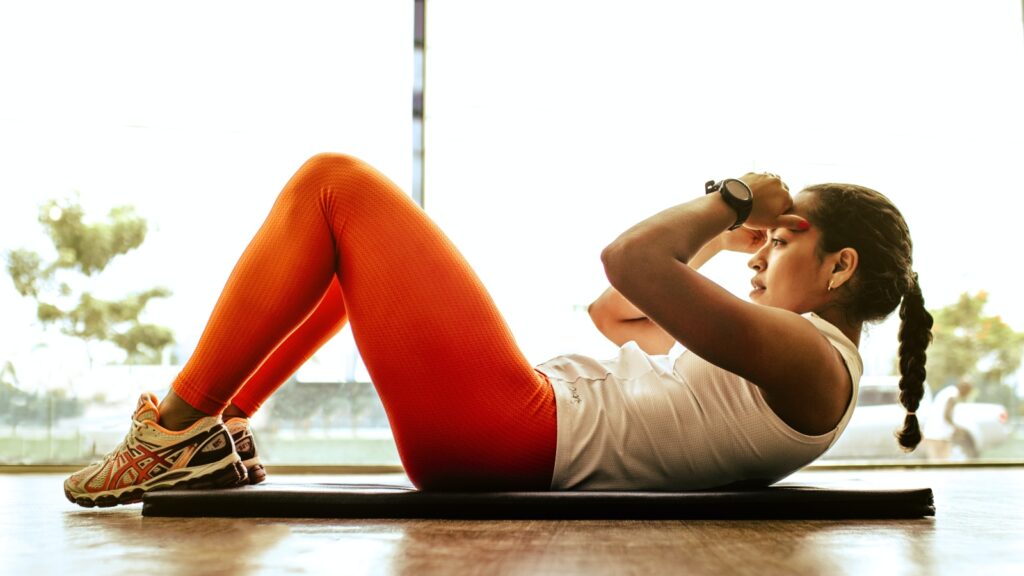 The virtual camp follows the soaring success of 121Tribe's pilot wellness program, which participants have called 'life-changing'.
The first camp's participants formed an incredibly strong bond with each other.
Former Triber Christine Wohlleben commented: "You know it's a good program when a team wants to get a tattoo together."
Some participants from the first Wellness Camp were so inspired that they will be representing 121Tribe as tribe leaders in the upcoming camp.
The positive feedback motivated 121Tribe to focus its camps on community and team-building, and to ensure continuous interaction and support.
Participants will be placed into smaller groups with tribe members that share the same goals. There will be dedicated WhatsApp chat groups for Tribers to support and motivate each other during their journey, as well as a private Facebook group for the whole tribe (find the group here to join).
Life-changing improvements
Progress monitoring was and will continue to be an essential aspect of the program for both the participants and for the tribe leaders to see the highs and lows of the camp.
The participants are able to reflect each week on different categories (sleep, energy, nutrition, hydration, knowledge, fitness, mindfulness, and mood) and see what they may want to focus on for the next week. This also provides super valuable feedback for the tribe leaders to see what they need to improve on within the program.
Each week, participants will fill out their wellness wheel for each category using a scale of 1 to 10 to track how they feel in order for them to stay on track and identify areas they need to work on.
At the end of the first Wellness Camp, Tribers reported, on average, a 54 percent increase in energy levels. They felt 34 percent more hydrated, experienced a 38 percent improvement in sleep level, and saw a 72 percent increase in nutrition level.
They also felt 39 percent more knowledgeable, 50 percent more mindful, and 30 percent fitter. Tribers also reported a 36 percent improvement in mood.
Speaking about the first Wellness Camp, former Triber Darryl Nevins said: "Mentally I haven't been with it like this since I was a freshman in college."
Another past Triber, Tabby Stringer, said: "I lost 10 pounds, gained more clarity, got a leaner figure, became more mindful and got so much more energy. I am now ready to inspire my kids to want to be strong and healthy."
Fellow camp participant Emily Wolfe said: "I feel fabulous. My energy is great and I was able to reduce some of my medications."
On average, the Tribers improved 43 percent across all categories. These impressive figures indicate how effective the Wellness Camp was for them to build healthy, life-changing habits. "I now have a plan of attack for the rest of my life," said former Triber Heather Gabbert.
121Tribe's next Wellness Camp runs from September 12 to October 3, 2021. Registrations close on September 6 or when capacity is filled. The program is only available on iOS devices.
Those interested can sign up here.
* This is paid-for content; funds from this article help Plant Based News continue to provide millions of people around the world with free content they know and love. We only work with brands we support and use ourselves.