In Japan, it's widely known that fish is a staple food in their cuisine, making it a tiny bit difficult to find vegan options. But with groups like Vegmama Salon, it's exciting to see a shift towards a more plant-based lifestyle in Japan – one family at a time.
Vegmama Salon is a vegan group founded by Yumi Koshigai Powell (@Veg_Yummy of Veg Life Design LLC.). She wanted to create a community that would focus and support Japanese mothers who are interested in learning about and practicing a plant-based lifestyle while raising their kids.
After completing T. Colin Campbell's "Plant Based Nutrition Course," Yumi had trouble finding vegan communities geared towards people whose first language is Japanese. Seeing this type of void within our vegan community, she decided to become the conduit of providing camaraderie and a support system for Japanese moms who might feel anxious, curious, hesitant, or even overwhelmed about the idea and possibility of becoming vegan in Japan (and beyond).
Conceptualized six months after having her second child, Yumi decided to start by sharing her knowledge on the Vegmama Salon Instagram account.
Enter… Natsuko Bosaka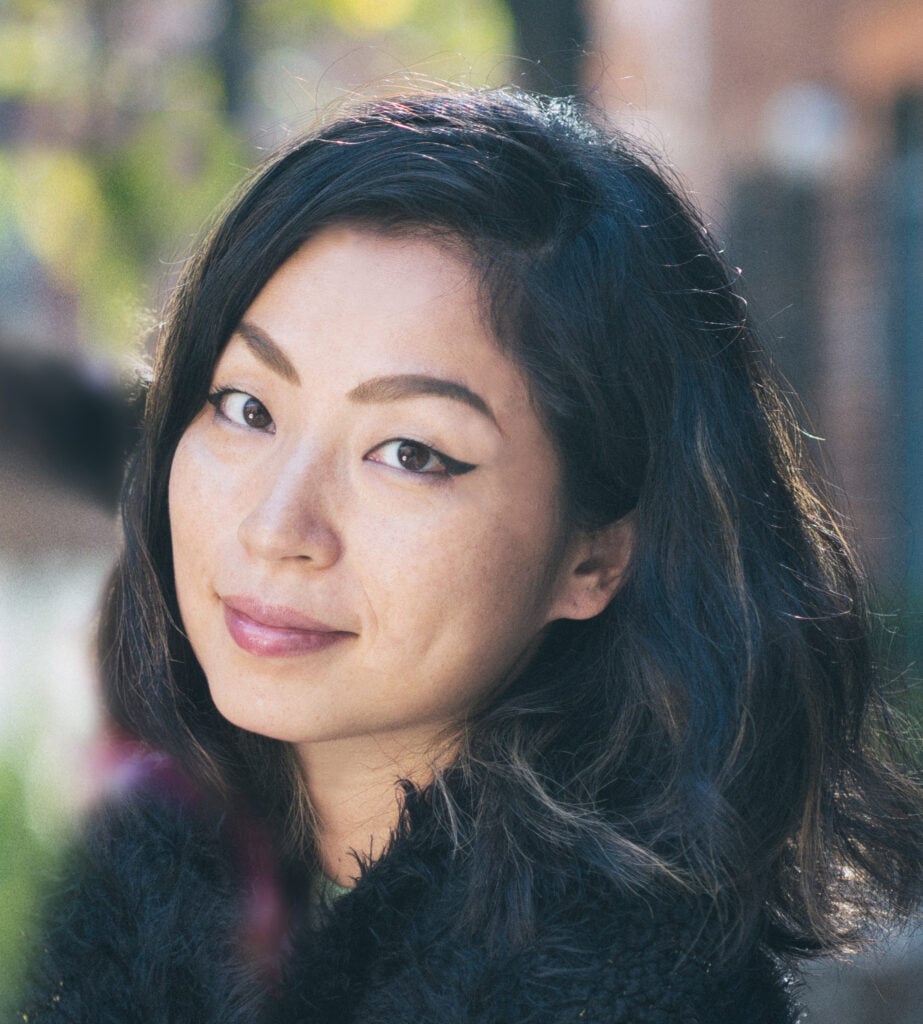 Yumi (who currently resides in Colorado) met Natsuko @PlantNats through social media. Natsuko, a mother of two (who also is a graduate of T. Colin Campbell's "Plant Based Nutrition Course" via e-Cornell University), was searching for a plant-based Japanese mom in NYC and started her own plant-based account.
Natsuko is committed to not only veganizing Japanese food but also making it fun and appealing for her kids to enjoy at lunchtime amongst their peers at school.
Introduced through a mutual friend, both women totally hit it off after a Zoom chat. Inspired by synergy and a vision of making vegan knowledge more available to Japanese parents, Yumi and Natsuko agreed to put more time and energy into expanding the presence of Vegmama Salon. As a support member of Vegmama, Natsuko gives lectures on various topics including classes geared towards kids.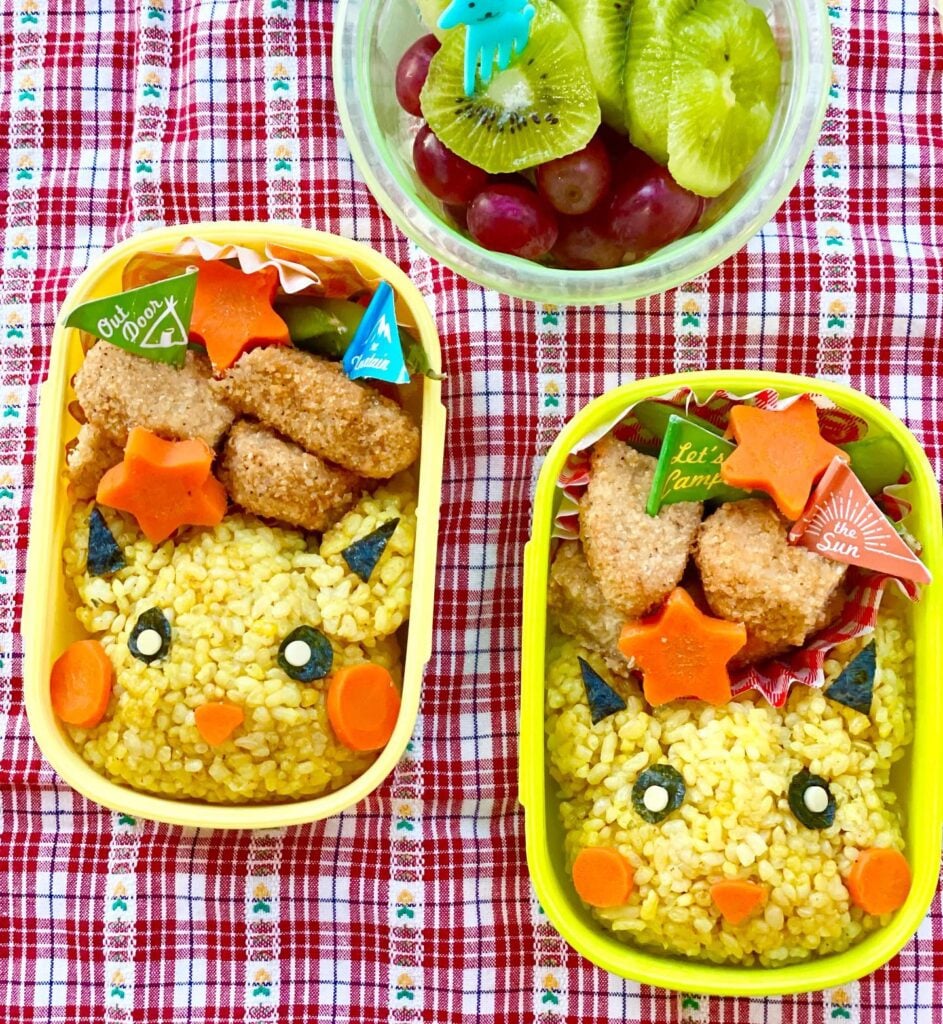 Who are Vegmama Salon?
Vegmama Salon is a subscription-based private group that meets six to eight times a month (on Zoom). The group's aim is to create a safe and encouraging space online for Japanese mothers who want to learn more about their food choices. And ultimately, pivot into a vegan lifestyle, which can benefit the environment, health, wellness, animal welfare, and more.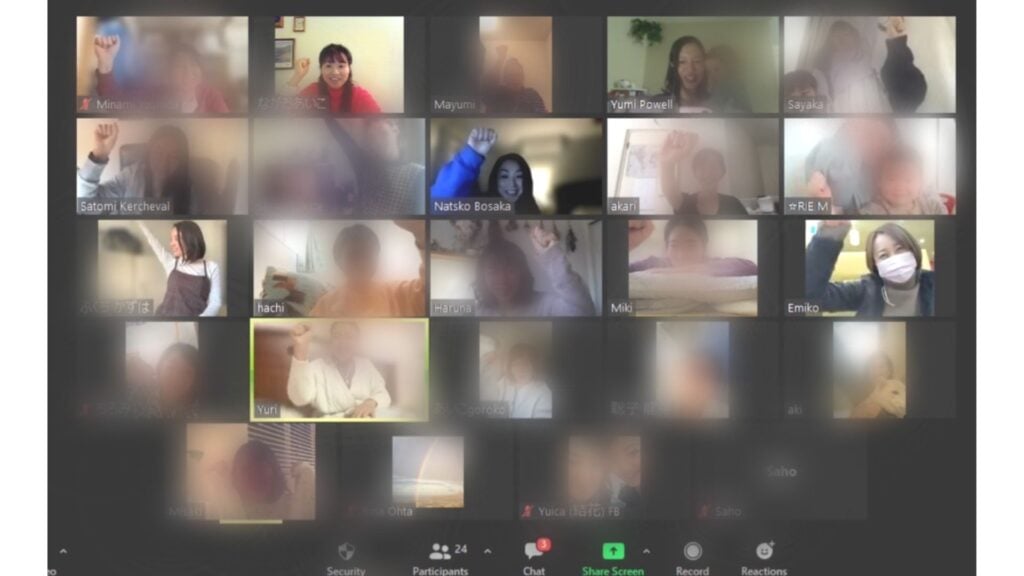 The Zoom meetings include cooking lessons, yoga, and Q&A sessions all centered around transitioning into a vegan lifestyle. There's also the nutrition-focused Vegmama Academy, for members wanting to improve their health and quality of life. In addition, special guest speakers, reiki sessions, healing sessions, and cleaning tips. Past guests include:
Members are able to watch archives at any time via the Vegmama Salon Youtube channel. The videos are unlisted archives that are shared privately with the Vegmama Salon members. To date, the Vegmama Salon has 60 active members in Japan, the USA, Singapore, and Europe.
Together, the group recently tried something new.
Enter… the Potekoro Project
As we all know, veganism places a strong emphasis on animal liberation, protection, and welfare. In a move that defies convention and fully embraces veganism, Yumi created the Cowpassion NPO jumpstart The Potekoro Project – a cow rescue initiative.
This Potekoro Project began in January 2022. This is when Yumi teamed up with a Vegmama Salon member who was in charge of a dairy farm. Together, they aimed to transform the dairy farm into a cow sanctuary. They started by supporting Potekoro, a retired dairy cow set to be sold to a market in Hokkaido, Japan.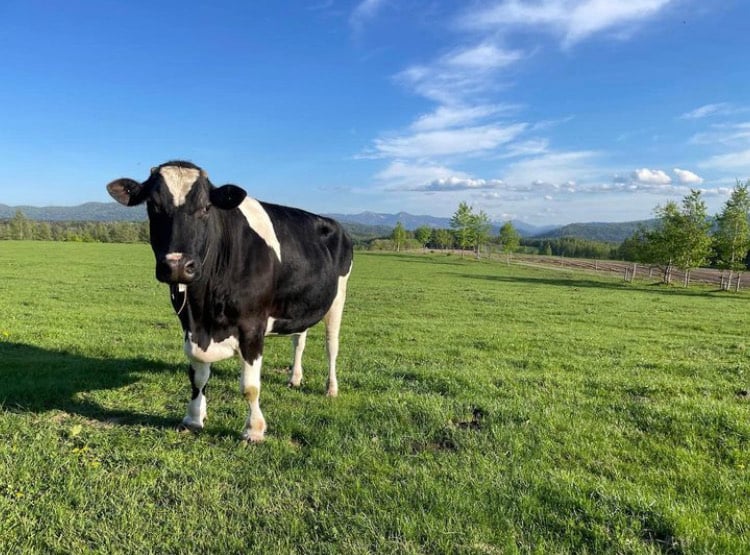 Yumi helped fund Potekoro's feeding cost to try and protect her. The original plan was to rescue Potekoro, and gradually take in more and more cows who needed homes. And eventually, transition the dairy farm into an actual cow sanctuary. Unfortunately, due to the struggling Japanese dairy industry, Potekoro's caretakers had to close their facility at the end of 2022. This resulted in Yumi's inspired action to leverage the power of social media and the internet to connect with Animal Rights Center Japan to assist in quickly finding a new home for Potekoro.
Enter… Ms. Tani of Moo Mow Garden.
Sustainable co-prosperous farming
Animal Rights Center Japan introduced Yumi to Ms. Tani, the Director of Moo Mow Garden to assist.
Moo Mow Garden in Northern Japan, is a sanctuary for 11 cows who survived the devastating Tohoku earthquake of 2011. Ms. Tani discovered the resilience of cows after the tragic earthquake, as many quickly adapted to living in the wild. Sadly, the wild cows reside in areas that Japanese citizens were not allowed in after the devastating natural disaster.
Empathetic to the cows' plight, Ms. Tani committed to the challenge of caring for the cows who were sadly victims of one of the toughest tragedies we have seen in recent times.
Ms. Tani decided to create an animal co-prosperous farming plan in which cows can survive by consuming natural vegetation in abandoned farmlands. In return, the cows naturally fertilize the land. This allows for vegetables and fruits to grow back and be easily harvested by people relying on natural farming methods.
Fully activated, this cost-effective animal co-prosperous farming plan now fosters significant environmental conservation benefits. Chiefly due to the mutually beneficial relationship between the land, cows, and people.
Fully aware of Ms. Tani's expertise in this area, Yumi coordinated with transferring Potekoro into Ms. Tani's care who, in turn, found a brand new location for Potekoro to live. Realizing that cows can be very communal and that Potekoro would eventually become lonely, Ms. Tani worked with Yumi to coordinate the relocation of Potekoro's old friend (Bun) from the old dairy farm to the new location.
Today, both Potekoro and Bun live together under Ms. Tani's care.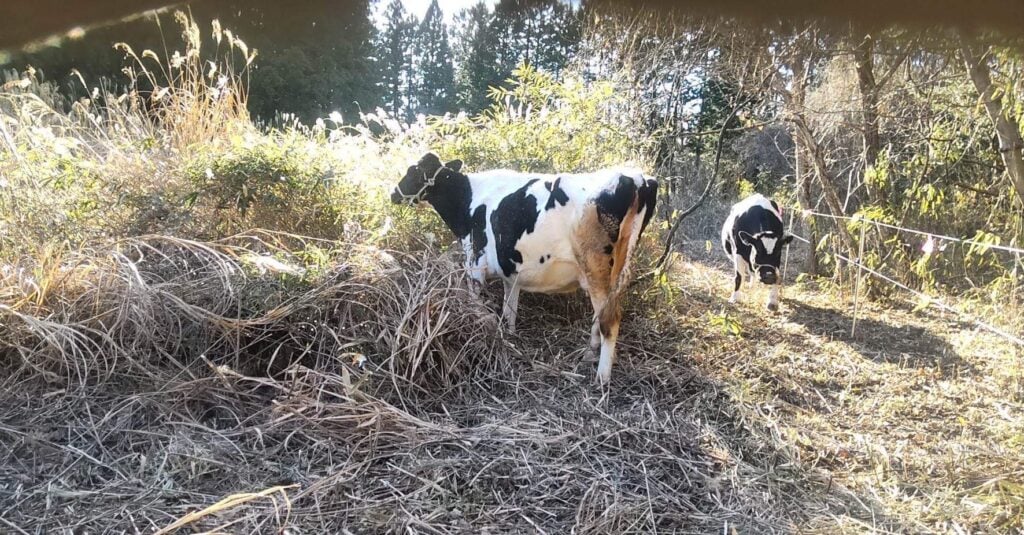 'One animal at a time'
To quote the women of The Potekoro Project:
"We believe that many people wish for animals to live fulfilling lives. Across the world, more and more animal farmers are transitioning their businesses, and the number of farm sanctuaries is increasing. In Japan, there are still very few places that can take care of large animals, and a drastic change may not be possible right away.
"But if we can, we will rescue one animal at a time. In this way, we will continue to take steps towards coexisting with animals."
These women are gently challenging the status quo of Japan and demonstrating that there is a better way to live in harmony with nature. The Potekoro Project is a trailblazing initiative that is the first of its kind in Japan, and it is a beacon of hope for a future where animal sanctuaries are the norm. And, all animals are treated with the respect and dignity they deserve.
Unity in the vegan movement
Both the Vegmama Salon and The Potekoro Project are a testament to the transformative power of veganism and the importance of working together to create a more just world for all. My hope is that this story empowers us all to realize we too can jumpstart our own niche initiatives to have a bigger impact as vegans.
I sincerely appreciate the courageous and motivating actions of Yumi, Natsuko, and Ms. Tani for living their lives in this capacity – their efforts are truly nothing short of phenomenal.
If you feel moved or inspired to support Potekoro and Bun, please visit The Potekoro Project's website to learn more and/or make a donation. All donations will assist in the welfare of both cows.