Last year Hollywood heavyweight Leo Di Caprio dipped his toe into the vegan film world when he oversaw Cowspiracy's move to Netfix. The lastest Tinseltown giant to get involved is James Cameron with his film The Game Changers set to hit screens next year – and now two short film makers have won acclaim for their latest efforts.
"Where Films Take Off" is line that the 50th
Annual WorldFest-Houston International Film Festival uses to describe itself,
and it seems to be delivering on that promise for three fantastic animal rights
short films.
The
Rescue, Alena & Gizmo,
and This is
Rowdy Girl Sanctuary are the three movies that
captured hearts, imaginations, and awards at the festival.
The Rescue shows the power of reaching out to help a stranger.
Alena & Gizmo tells the inspiring
story of a young girl who saved her pig friend
from the journey he was on to be slaughtered for food (and she subsequently
quite the Future Farmers of America to stand up for all pigs). This is Rowdy Girl Sanctuary wows with
its true tale of ranchers who became vegan animal sanctuary
owners.
This trio of excellent flicks was created by Alana
Tompson from Black
Ant Films and Chee Wei Tay from De Claffer Films.
Tay has experience with National Geographic, while Tompson has worked for
Animal Planet.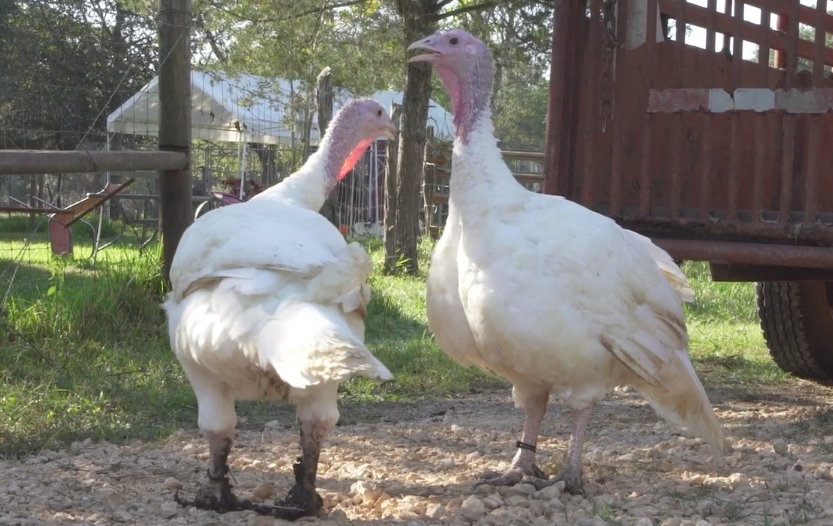 Their films were very clearly about the animal-rights movements,
but they did not use the word 'vegan' prominently in the movie.
As VegNews
reports, Tay said: "The majority of the population still considers the vegan
word 'taboo' and will mentally switch off or stop watching once there is any
mention of the V word. I'm trying to reach out to those audiences."
Tompson explained her enthusiasm for making
movies that make a difference, citing Earthlings as her inspiration.
She added: "I see film as one of the most powerful mediums for change, it can connect you
to a global audience and allow people access to information that they might not
encounter in day to day life."
The 50th Annual WorldFest-Houston
International Film Festival is the third-largest film festival in North
America.
These two talented filmmakers are collaborating on other animal rights
projects that are sure to spread compassion (and probably win awards, too).