Koalas are officially endangered in Australia's New South Wales (NSW), Queensland (QLD), and the Australian Capital Territory (ACT), government officials announced last week. 
Since 2018, the koala population has fallen in every region of Australia, and in 2020 animal welfare groups urged the federal government in Australia to classify koalas as an endangered species.
Minister for the Environment Sussan Ley said: "Together we can ensure a healthy future for the koala, and this decision, along with the total $74 million we have committed to koalas since 2019, will play a key role in that process."
A further $50 million was pledged by the Australian Prime Minister at the end of January 2022.
Doubts about status change
The koala has been a vulnerable species in NSW, QLD, and the ACT since May 2012 due to a deadly combination of drought, bush fires, and habitat loss related to land clearing.
The status change theoretically elevates the protection of koalas in these states, though critics are doubtful this will occur.
The Australian Koala Federation (AFK) tweeted in response: "A status change is just a word. It does nothing legally to stop land clearing, which is the key reason for Koalas becoming homeless and then getting sick with disease."
A double-edged sword
Though it lobbied the government to implement the endangered classification in April 2020, the IFAW has called the change "a double-edged sword". Oceania regional director, Rebecca Keeble, said:
"We should never have allowed things to get to the point where we are at risk of losing a national icon. It is a dark day for our nation. If we can't protect an iconic species endemic to Australia, what chance do lesser-known but no less important species have?"
Keeble added: "This must be a wake-up call to Australia and the government to move much faster to protect critical habitat from development and land-clearing and seriously address the impacts of climate change."
In its 2020 report calling for koalas to be designated "endangered," IFAW found that, since 2001, there has been a 50 percent koala population decline in QLD and a 33-61 percent decline in NSW.
Without urgent intervention, koalas are predicted to be extinct in NSW by 2050.
Species already in trouble
The 2019-20 Australian bushfire season – known as Black Summer – was unusually long and intense, thought by experts to result from the climate crisis.
In response to the fires, naturalist and broadcaster David Attenborough said: "The moment of crisis has come." 
Hot and dry weather creates the perfect conditions for wildfires to rage, and 2019 was Australia's hottest and direct year on record, with the annual mean temperature 1.52°C above average.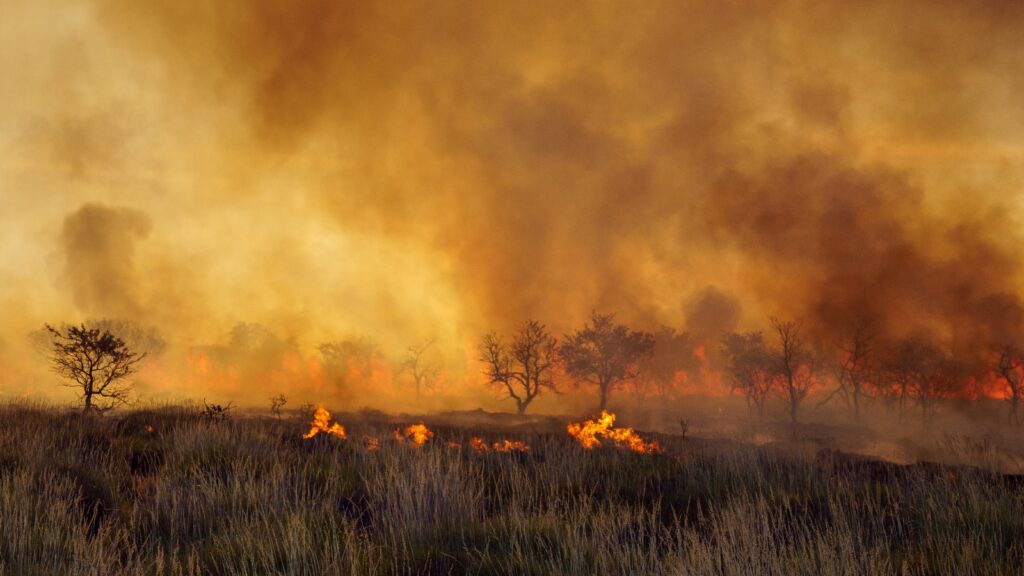 Koalas suffered the brunt of this. In December 2020, WWF reported that 60,000 koalas had experienced death, injury, smoke inhalation, heat stress, dehydration, loss of habitat, reduced food supply, increased predation risk, or conflict with other animals after fleeing to unburned forest as a result of the fires.
Dermot O'Gorman, CEO of WWF-Australia, said: "Sixty thousand koalas impacted is a deeply disturbing number for a species already in trouble."
Between 2018-21, every Australian region saw a koala population decline. Chair of the AFK Deborah Tabart said: "The terrible bushfires of 2019-20, of course, contributed to this outcome; however, they are certainly not the only reason we are seeing Koala populations on the decline. 
"We have witnessed a drastic decrease in inland populations because of drought, heatwaves, and lack of water for Koalas to drink. I have seen some landscapes that look like the moon – with dead and dying trees everywhere."
Land clearing and agriculture
On the koala's new categorization as "endangered," senior campaign manager for Humane Society International, Alexia Wellbelove said:
"This uplisting is an urgent cue for governments to take a stand against the continued clearing of koala habitat. Unless we want to say goodbye for good, we can't afford any more clearing"
Since European settlement in Australia, 80 percent of the nation's eucalypt forests – which koalas eat and live in – have been cleared, according to the AKF.
This combined loss of habitat and nourishment makes koalas more susceptible to disease, disturbance by humans, starvation, injury or death from traffic or domestic pets, the effect of garden pesticides running into waterways, and competition for food as liveable territory shrinks.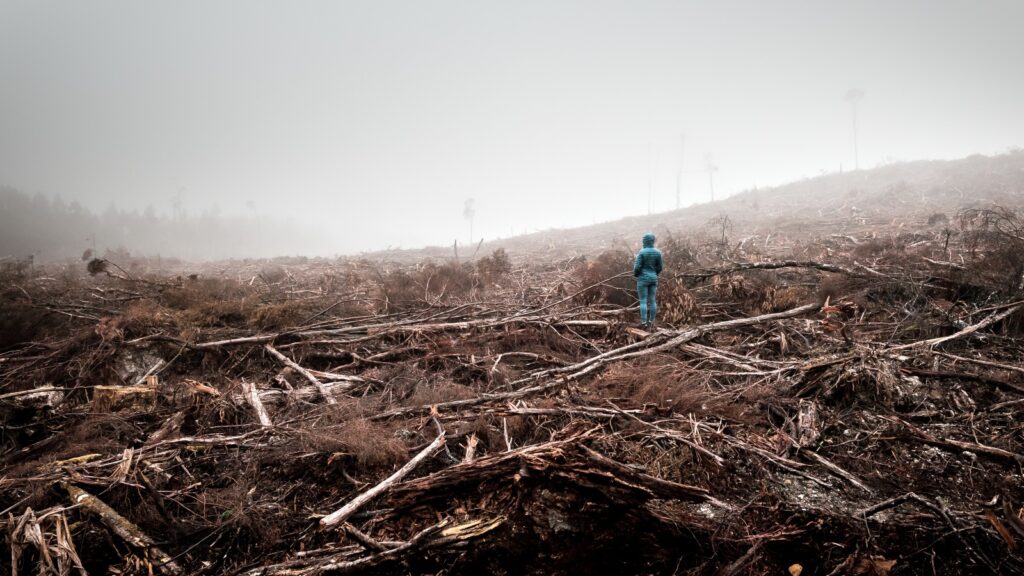 Despite the 2012 listing as "vulnerable," which should have protected koala habitats, the WWF found in 2020 that land clearing had increased, with 103,936 ha of land cleared in QLD and 73,475 ha cleared in NSW.
The IFAW similarly reported that land clearing increased by 13 times after 2016 when the government weakened native vegetation laws.
In NSW, forestry was the dominant purpose of land destruction (62 percent). In Queensland, 80 percent of land destruction was for livestock pasture, meaning animal agriculture for human consumption prevails over the protection of koala habitats.