The Biden Administration has approved the controversial Willow oil project, breaking a key campaign promise in the process. The $8 billion-dollar project by ConocoPhillips can now be constructed, allowing oil drilling and extraction to take place on federal land in Alaska. Drilling there will be permitted for decades, and can continue past 2050.
This ecocide brought widespread objections, including from more than 3.5 million people who signed this petition. Opponents of the project also sent 5.6 million letters to the White House and the Department of the Interior.
The Willow oil project
ConocoPhillips used $8.7 million to exert its influence on federal agencies and Congress. One of the beneficiaries of this spending was Lisa Murkowski, a senator from Alaska who strongly supports the Willow Project. ConocoPhillips gave her more than $37,000 during the last election cycle.
This all occurs on the largest undisturbed public land area in the United States, spanning 23 million acres. It will cause significant harm to wild animals and burden the health and wellbeing of Alaska Indigenous communities situated nearby. Biden has approved three drilling sites in this area. This is down from the original proposal of five, but still including up to 199 total wells.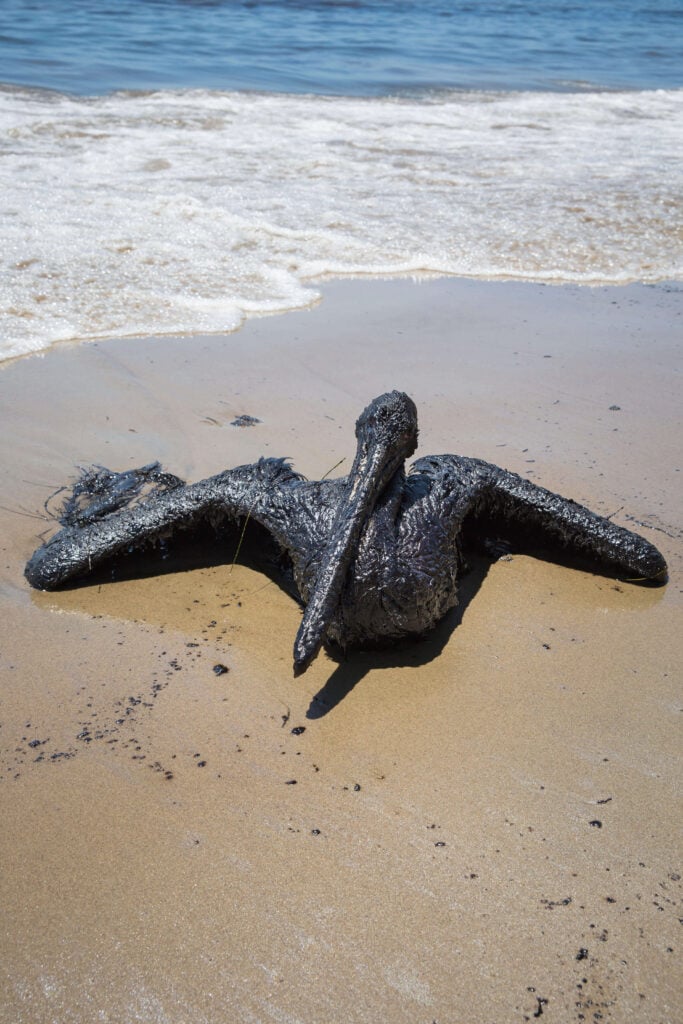 Broken campaign promises
The backlash comes from a place of betrayal. Biden had pledged that he'd be "banning new oil and gas permitting on public lands and waters." He was one of many leaders to finally acknowledge the urgency of the climate crisis, and largely agree that there should be no new coal power plants. Yet this project will emit more than 270 million metric tons of greenhouse gasses (GHG) to the atmosphere over the next 30 years. This is roughly equivalent to emissions from 72 coal-fired power plants in one year, according to the EPA's GHG calculator.
So what happened?
Amidst a recession, nation-to-nation instability, and war, the pressure got to Biden. When Russia invaded Ukraine, the president proclaimed "we're going to need fossil fuel." While other countries took this as an opportunity to free themselves from the price and climate volatility of fossil fuels and stepped up urgency to decarbonize, Biden became scared. Fear-based leader reactions tend to close down borders, increase conflicts, and bring claims that we need energy security through business-as-usual.
This approval of the largest oil development on US federal land, in the vast expanse of Arctic tundra, shows Biden has no interest in being the climate president we need.
In Biden's defense, he can't easily stop oil companies from drilling on land they've already leased. And many would consider his recent Inflation Reduction Act (IRA) a win for the climate emergency, since it's projected to cut climate pollution by 660 million metric tons of CO2. Some, however, would question this green growth narrative. Investing billions in clean energy, energy efficiency, and electrification without behavior and societal changes only leads to the Jevons paradox of ever-growing consumption.
Biden's priorities under the spotlight
Biden did have full authority to reject the oil and gas drilling of the Willow project on federal land. The president is required to weigh in on the environmental impacts and could choose to push the legal fight.
The Intergovernmental Panel on Climate Change (IPCC) and other reputable agencies have stated from many angles that existing and currently planned fossil fuel projects are already more than the climate can handle. More projects will lock in even greater emissions and lead to increased societal disruption. This will first, and mostly, affect the global marginal and often racialized and Indigenous communities.
Can't we offset this?
While there's now unprecedented attention to address the climate crisis, many corporate and governmental actions are greenwashing and attempting to offset their damaging practices. This includes some of the worst possible partnerships. For instance, the Canadian-funded pipeline in Canada paying to offset emissions through fake carbon credit beef and ranching scams.
In anticipation of backlash from environmental groups, the White House revealed that President Biden intends to restrict or prevent oil drilling in 16 million acres of land and ocean in Alaska and the Arctic. It would prohibit drilling in almost three million acres of the Beaufort Sea, effectively ending oil exploration in the area, and restrict drilling in more than 13 million acres of the National Petroleum Reserve.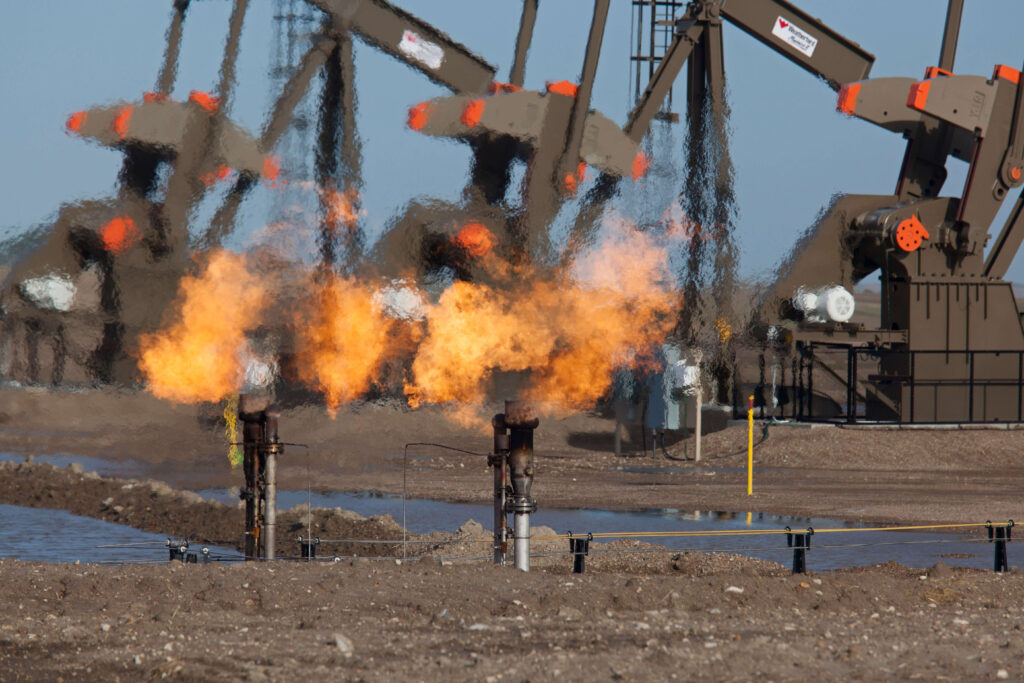 As reported in Vox, Indigenous advocates against this project don't see these concessions as adequate. "The true cost of the Willow project is to the land and to animals and people forced to breathe polluted air and drink polluted water," said a statement from Sovereign Iñupiat for a Living Arctic, an Indigenous grassroots group. "While out-of-state executives take in record profits, local residents are left to contend with the detrimental impacts of being surrounded by massive drilling operations."
Energy security claim
One of the main justifications for fossil fuel expansion is the claim that it increases national security. The reality is, nothing will provide more energy security than shifts away from hungry-for-profit fossil fuel companies. These are the same companies that hit record profits in 2022 – $40 to $161 billion – off the backs of underprivileged communities experiencing the worst of the climate breakdown.
This is incompatible with limiting warming to 1.5C by 2030. And ultimately, will create far more global issues and contribute to the rise of climate refugees. Billions of those in the future will struggle to reverse the damage done in this current extractive economic-growth obsessed era.
Wider considerations and solutions
We need to take leadership by scaling back and banning all new extractive industries. That especially includes fossil fuels when there are viable clean alternatives like solar and wind. In many parts of the world, renewables are also a cheaper option that can employ more people.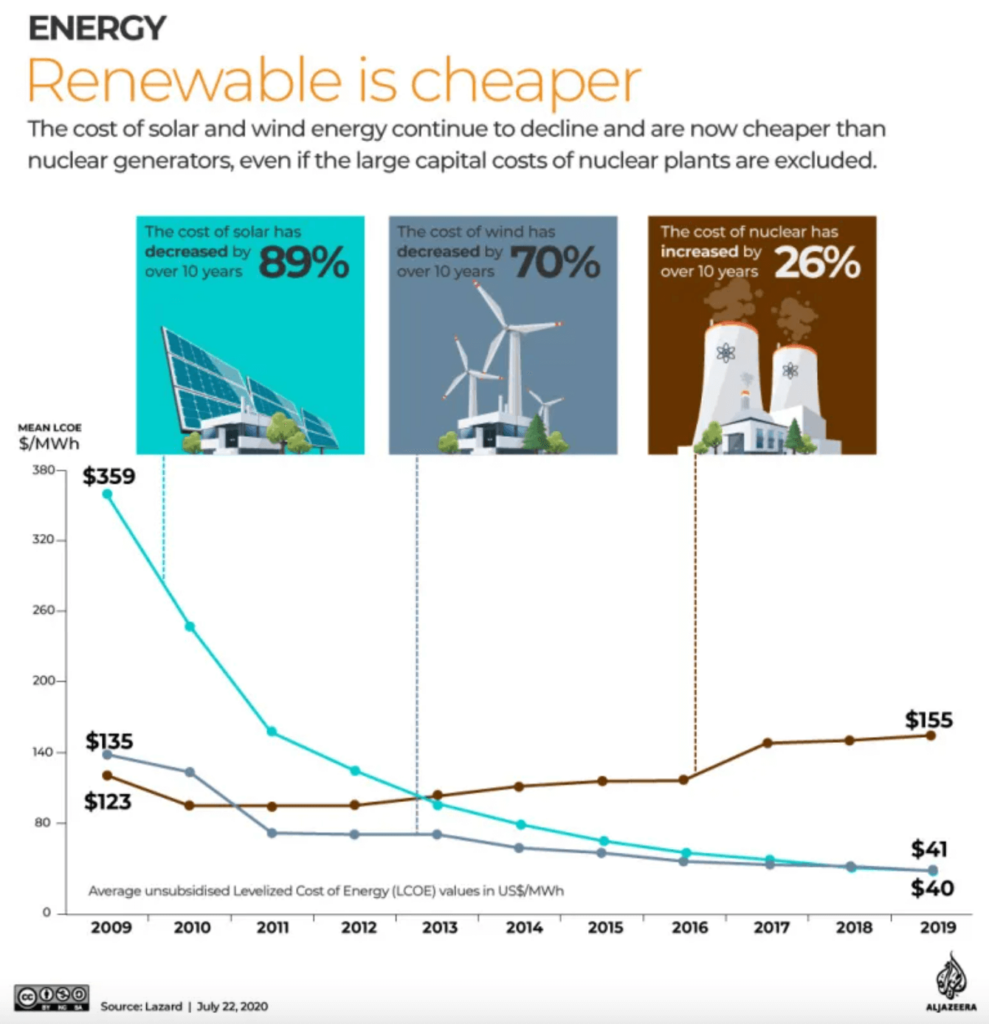 It also includes redesigning our transportation system. Specifically, away from car-dependent cities full of smog and traffic, and towards communities centered around wellbeing, with plenty of active transportation options. For example, walkable neighborhoods and bicycle paths.
Food as a tool to fight climate breakdown
It also includes redesigning food systems, adopting a plant-based approach over animal-focused diets. The latter are responsible for significant deforestation, water use and pollution, and GHG emissions.
This problem lies primarily with wealthy countries in the West. Extending the current diet of wealthy industrialized countries (OECD) to the wider global population would require an additional 35 million km2 to support livestock production alone – this is roughly equal to the combined area of Africa and Australia.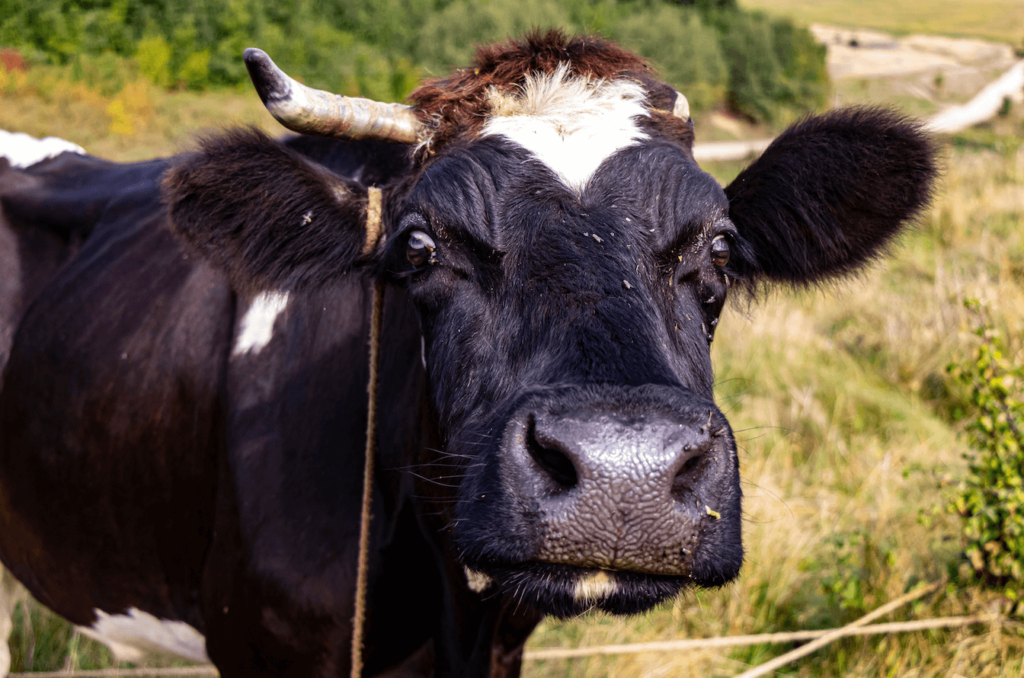 Land use is one of the most important environmental metrics often forgotten in the climate debate. A fully plant-based diet is, based on conservative estimates for carbon sequestration, able to draw down the equivalent of 16 years of fossil fuel emissions by 2050. The loss of forests and natural vegetation dating back to the Agricultural Revolution has released an extreme amount of CO2, equivalent to ~1400 billion tonnes, or 40 years worth of current fossil fuels.
Same with our needed shift to renewables for energy security, a transition to a plant-based food system brings far more food security, all without destroying the planet.
The cost of inaction
As the world shifts towards renewable energy sources and a plant-based food system, demand for fossil fuels and animal-sourced foods will inevitably decline, making these industries increasingly obsolete. This poses significant financial risks for investors, and ultimately for the broader economy.
But the social, environmental, and economic cost of inaction, delay, and deflecting from the transformational change we need will be far higher, to the tune of trillions of dollars.
Despite claims that expanding fossil fuel initiatives, such as the Willow oil project, will increase national energy security, the reality is that continuing to rely on these polluting sources of energy poses a grave threat to our security and wellbeing. In order to limit global warming to 1.5 degrees celsius, we must stop investing in new fossil fuel projects immediately. And, phase out existing ones by 2050 or sooner.
Another uncomfortable truth many have a hard time accepting is that we cannot continue with the current obsession of endless economic growth. Advocates for degrowth (a term needing a rebrand) argue that by reducing the production of less necessary items like SUVs, fast fashion, beef, and planned obsolescence, high-income nations can decrease their energy demand. And, facilitate a significantly quicker transition to far more sustainable alternatives.
Of course, all this requires many people who care, paired with some political will. Investments are also needed. The cost of inaction will be far greater. The time for bold action is now. The future of our society on this planet depends on it.