Plant Based News (PBN) is partnering with Eden Reforestation Projects (ERP) to plant 1,000,000 trees by 2035. The NGO nonprofit works with community members in areas damaged by deforestation. Together, they plant, maintain, and protect new forests made up of all-native species.
This invaluable work helps to rebuild arboreal, plant, and animal life that has been depleted by clear cutting and other deforestation, whilst supporting and engaging local people – combining both environmental and social change in one effective, global effort.
Here at PBN, we firmly believe that preserving Earth's most valuable resources should be community-led. As forests are slowly restored, the foliage and wildlife within them will finally have space to recover. Additionally, the communities spearheading these efforts can gain access to new skills, economic self sufficiency, and a livelihood rooted in sustainability.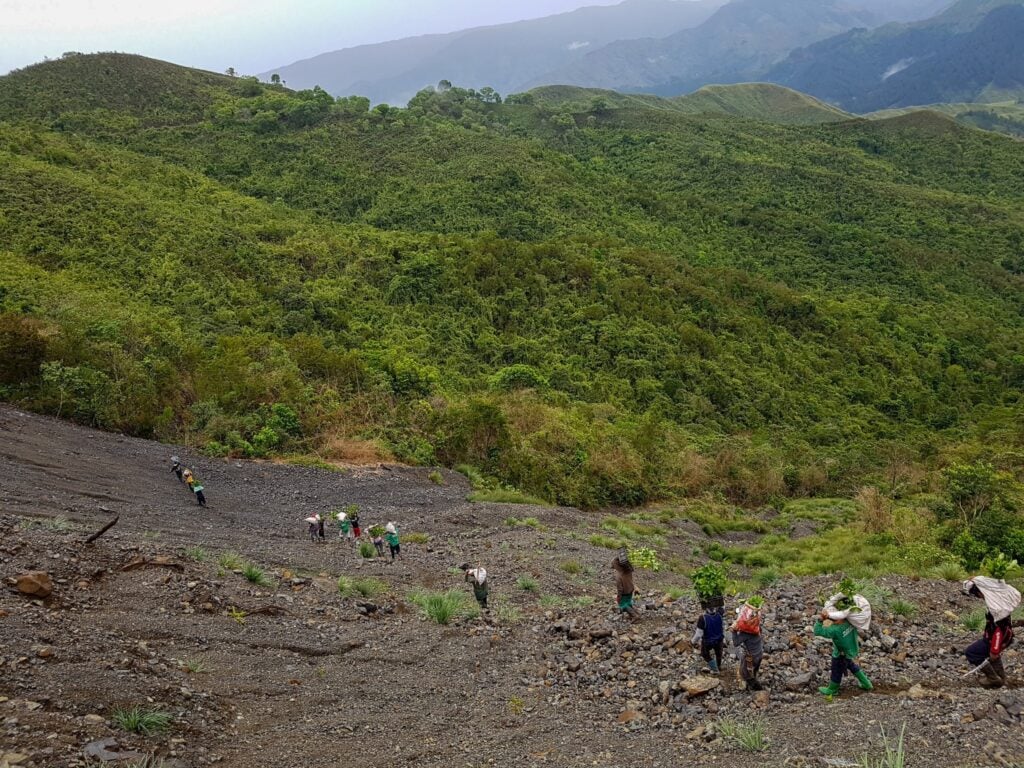 This is exactly what Eden Reforestation Projects is working on right now. It currently employs 14,800 people across 10 different countries, who plant nearly one million trees per day. Since its foundation in 2004, ERP has planted more than 423 million trees!
By getting involved with the new Plant Based News x Eden Reforestation Projects campaign, you can help fund this valuable community-based work, all while protecting the natural ecosystem and fighting the climate crisis. You'll also be helping to promote this issue to even more people.
Taking action as a community
Speaking about the initiative, PBN co-founder Robbie Lockie said: "I am deeply inspired to have the ambitious target of planting one million trees by 2035. When I first learned about the devastating impact of animal agriculture on our planet through deforestation, I felt a strong urge to take action. I know that this is a lofty goal, but I am confident in our ability to make it a reality.
"We have already made great strides, having secured the planting of over 8,600 trees. With the support of our community and determination to make this a reality, I believe we can reach our goal and make an incredibly positive impact on the environment."
Donate here, or read on below to find out just how big an impact your support will make.
Fighting the climate crisis
The climate emergency is visibly worsening. Drought, heatwaves, wildfires, and other extreme weather events are now being felt all over the planet. In just a few years, life in the equatorial region—home to more than 40 percent of the world's population—could become uninhabitable. But despite this, the irrefutable reality of global warming is not being met with appropriate action.
According to a study published back in 2019, tree planting is one of the single most effective strategies for fighting the climate crisis via carbon sequestration. It is also arguably one of the most cost efficient. The authors found that the current climate could accommodate another 0.9 billion hectares of canopy cover. This would store a huge 205 gigatonnes of carbon.
Of the 423 million trees already planted by ERP, more than 225 million are mangroves. These absorb over 10 times the carbon of other comparable forested areas. (Mangrove trees grow in water; their complex, far-reaching root systems also help protect river banks and shorelines from erosion, and host countless other flora and fauna in the process.)
The time to act is now
It's also important to note that the longer we wait to take this opportunity for climate mitigation, the smaller the potential global tree coverage will be. The average global temperature has already increased at least 1.1° since 1880, with 1.5°—the maximum target stipulated by the Paris Climate Agreement—currently predicted for some time after 2030.
Planting trees could make all the difference for this target and for the planet's future, but only if we act now. The Eden Reforestation Project, and NGOs like it, are leading this charge. ERP is already operating in Madagascar, Mozambique, Kenya, Ethiopia, Nepal, Indonesia, Philippines, Haiti, Central America, and Brazil, some of the most contested and important sites of deforestation in the world, with plans for at least four more sites in the coming years.
Protecting wildlife and biodiversity
In addition to their potential for climate crisis mitigation, trees provide countless more ecosystem services that benefit humans, wildlife, and the environment at large. Flora and fauna of all kinds depend on woodland for food and shelter. In fact, just one tree can be home to hundreds of species of insects, plants, mammals, and more.
Eighty percent of the entire world's terrestrial biodiversity depends on trees for survival, as do the 1.6 billion people who work in, on, or around woodland. Despite this, deforestation is not only continuing, it's getting worse. Just last year, the biodiverse Amazon rainforest saw its worst deforestation spike for 15 years due to government-endorsed exploitation.
Overall, 46-58 thousand square miles of trees are lost per year. That's the equivalent of 48 soccer fields per minute, and nearly 70,000 in a single day. So far, Earth has lost around one third of all its woodland. And half of that deforestation took place in the last century.
Helping nature heal
The link between ecosystem health and deforestation is inarguable. A key example of this is the UK. Despite its status as one of the wealthiest countries in the world, Britain is in the bottom 10 percent for biodiversity, with over 50 percent already gone forever. Notably, just 13 percent of the nation's woodland—home to much of this absent life—remains.
As forests disappear, so does wildlife, and with it humanity's hope for a green and sustainable future. Reforestation, and rewilding in general, are two of the best ways to recalibrate our ecosystems. And in doing so, bring some balance back to the natural world.
ERP notes: "As we restore the forest canopy, leaf litter, water, and wildlife return, and nature begins to heal. Meanwhile, communities that are facing extreme poverty are given new opportunities at economic self-sufficiency, improved health, and education."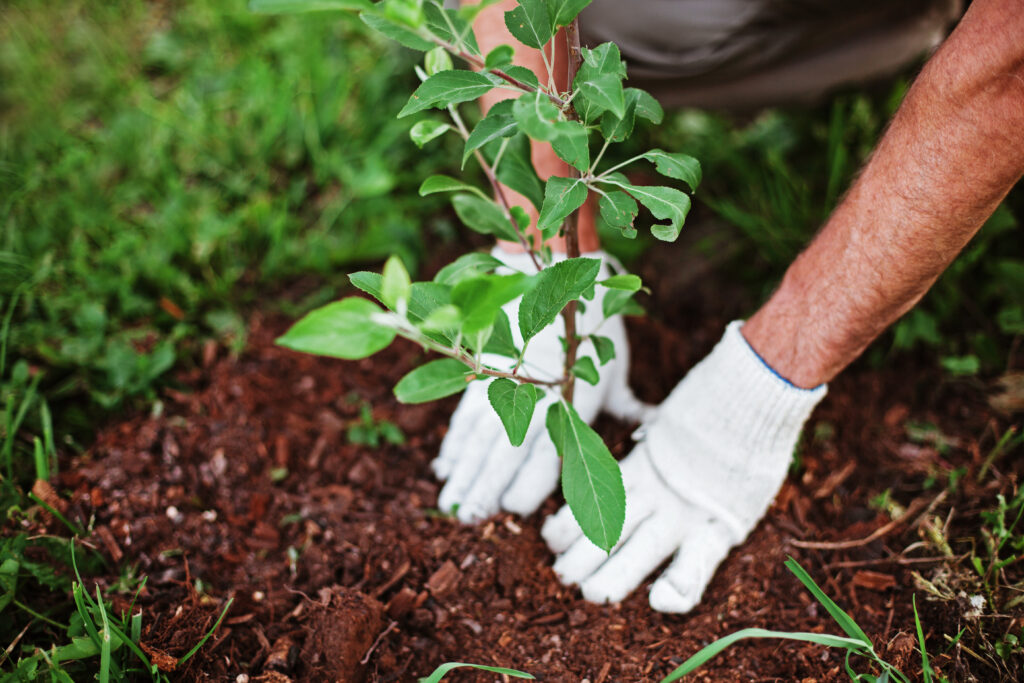 Community-led empowerment
The creation of new opportunities for local communities is at the heart of what Eden Reforestation Projects does, for a variety of reasons.
First and foremost, change is healthier, more enduring, and egalitarian when focused on and spearheaded by those affected. In contrast, western interventionist environmentalism has historically been less effective and long-lasting, with colonial, oppressive connotations.
Eden Reforestation Projects emphasizes a "bottom-up" approach, the first step of which is connecting with local community leaders and building relationships. Those community members then recommend planting opportunities, engage friends, neighbors, and other citizens, and use their expertise to overcome any obstacles in the planting process.
Ultimately, the success of Eden Reforestation Projects and the communities' success are one and the same. And as the international organization continues to grow, workers will expand from planting nearly a million trees per day to over a billion per month.
How to get involved
Supporting existing reforestation efforts in the areas that they are most needed is one of the single best ways to support tree planting. Donate to support Eden Reforestation Projects here. You can also learn more about planting trees yourself over here.
Learn more about the Eden Reforestation Projects team and browse projects by region here. And you can contact us, check out our FAQ, and donate via the Trees.Plant Based News microsite. Follow us on social media, and use the hashtag #IPlantedWithPBN to let us know when you donate!