A new report has brought to light the devastating impacts of the meat and dairy industries on the environment. It concluded that drastic changes in diet are needed to protect the planet.
The problem with meat and dairy
The Meat Atlas is an annual report based on scientific and official data on meat production and consumption. It's published by the Heinrich-Boll-Stiftung Foundation – a political foundation affiliated with the German Green Party – alongside Friends of the Earth Europe, the European branch of the world's largest grassroots environmental network.
The 76-page report found that 20 livestock companies are responsible for more greenhouse gas emissions than Britain, France, or Germany.
Further, the five largest meat and milk producers generate the same volume of greenhouse gases as Exxon, one of the world's largest oil and gas companies.
Land use was also identified as a problem area. The report found that three-quarters of agricultural land around the world is used to raise animals or grow the crops that feed them.
"In Brazil alone, 175m hectares is dedicated to raising cattle," the Meat Atlas reads. That much land is roughly the same as all of the European Union's agricultural area combined.
Animal agriculture can put public health at risk, too.
The Meat Atlas points out that the overuse of antibiotics in the animal food system is causing microbial resistance. "This threatens the effectiveness of antibiotics, one of the most important types of treatment in human medicine," it says. 
Halving meat consumption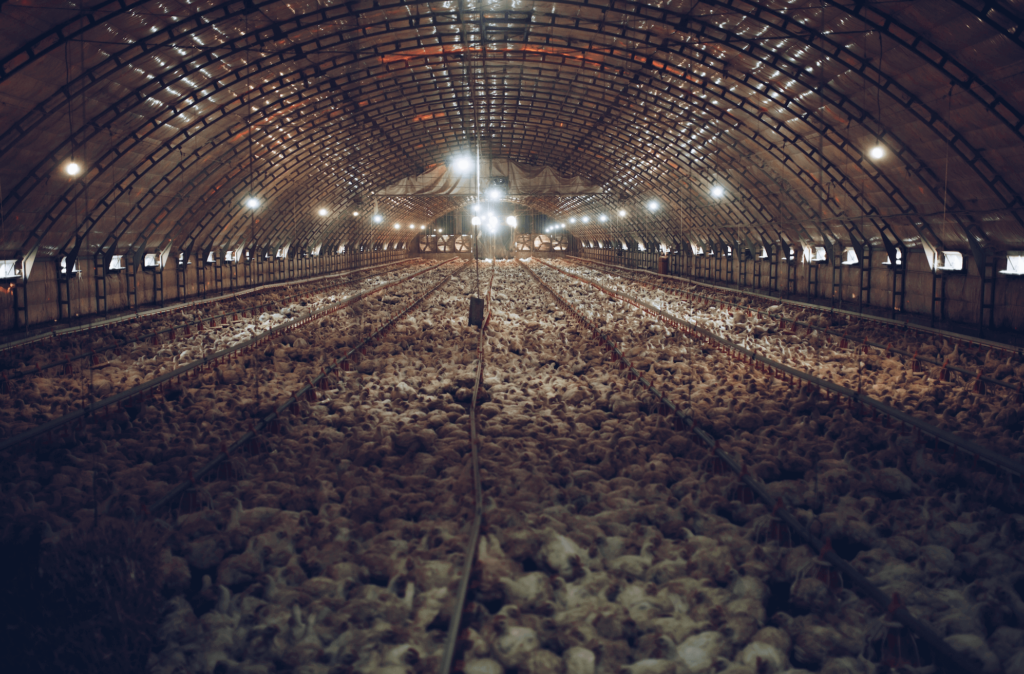 Billions of dollars are being poured into these operations, the report notes. In the five years leading up to 2020, global meat and dairy companies were given more than US$478 billion in backing.
The funds came from 2,500 banks, investment firms, and pension funds.
The Meat Atlas said that much financial backing could significantly propel the industries' output. Meat production could go up by another 40 million tonnes by 2029, reaching 366 million tonnes a year.
A lot of that meat could go to waste if current practices continue. For instance, in France alone, more than 200 million animals in the country's food system die each year without being used for meat. Animals are culled and disposed for economic reasons, or die from sickness. 
In Germany, up to 200,000 male dairy calves, 45 million male chicks, and 8.6 million piglets born in the food system are slaughtered prematurely. These animals are often considered byproducts of the industry so are discarded and not used for food. 
Overall, governments aren't doing enough to curb the problem, the report suggests. "Despite the global impact of meat, no country in the world has a strategy to reduce consumption or transform production," it reads.
The developed world must halve its consumption of meat in order to protect biodiversity and the climate, the report concludes, adding that 'a surprising amount' of the public support lowering meat intake.