This year's annual United Nations Climate Change Conference will reportedly serve "mostly vegan food" following backlash at previous years.
COP28 will be held in Dubai in the United Arab Emirates from November 30 until December 12. The annual conference sees world leaders come together to discuss how to tackle the climate crisis. In the past, it has sparked major backlash for sidelining – and often completely ignoring – animal agriculture's impact. This is despite the fact that livestock farming is a major contributor to environmental destruction.
The news that COP will for the first time offer mostly plant-based food has therefore been celebrated by vegan organizations. "We are delighted that the COP Presidency is potentially going to prioritize plant-based food at the world's most significant climate summit this year," Lana Weidgenant, youth activist and campaigns and policy officer at ProVeg, told Plant Based News (PBN). "It will send a clear – and tasty – message out to delegates from nearly 200 countries of the importance of adopting more plant-based diets for tackling climate change."
COP sparks backlash for serving meat
Last year, vegan organizations slammed the conference for serving meat and dairy to attendees.
The event, which took place in Sharm-el-Sheikh, Egypt, features a $100 beef medallion dish, a $50 seafood platter, and a $40 salmon meal on its menus. On top of being a product of the hugely unsustainable fishing or aquaculture industries, the salmon was reportedly flown in from thousands of miles away. In a statement at the time, the Vegan Society said it was "disappointing" that the menu included such damaging items.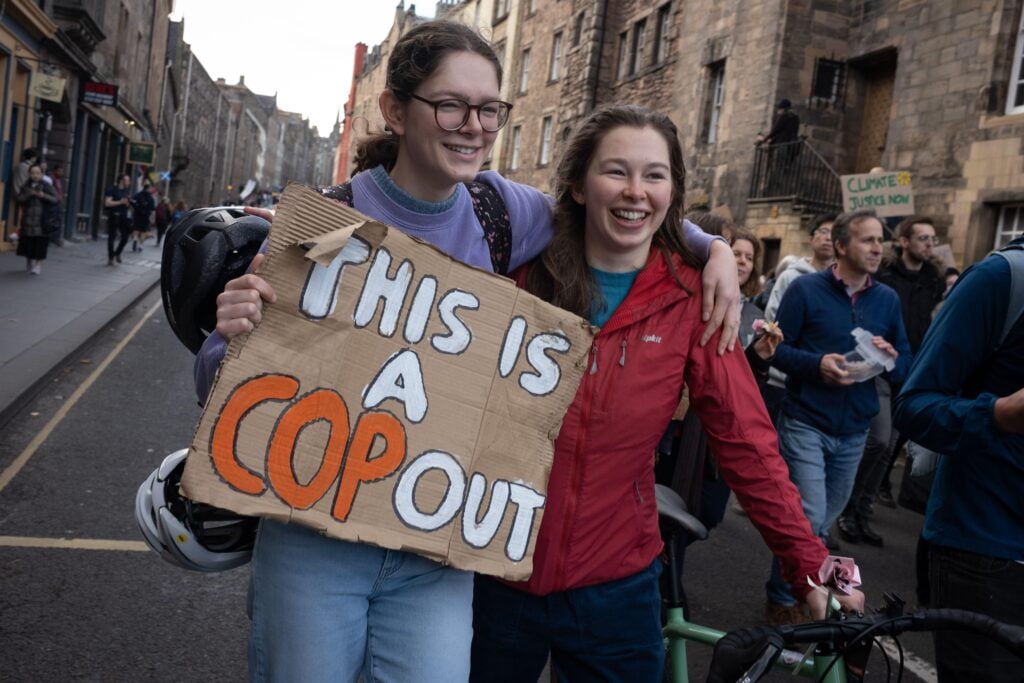 The previous year's conference, held in Glasgow in the UK, also sparked similar backlash for its menu, as well as the fact that multiple guests traveled via private jet. King Charles (a supposed environmentalist), Joe Biden, and Jeff Bezos were among those who chose that mode of transport. 
The environmental impact of meat
Meat and dairy have a significant impact on the planet. Animal agriculture is thought to be responsible for at least 14.5 percent of global greenhouse gas emissions. It's also driving deforestation, biodiversity loss, and species extinction. 
Experts from bodies like the University of Oxford and the United Nations have stressed that we need to dramatically change our farming system, and shift to more plant-based diets, in order to combat climate collapse. But despite this, the environmental conversation often ignores livestock's impact, and many people are unaware of the huge costs of the food system.
It's hoped that COP's decision to promote plant foods this year will increase awareness of the issue. 
"Nations will hopefully leave COP28 with a greater understanding of the need to promote a transition to food systems that are less dependent on animal agriculture in their home countries for the benefit of both current and future generations," told PBN.