Children born recently will experience the effects of the climate crisis significantly more than their grandparents have, according to new research. 
Further, children who are already underprivileged – such as children with disabilities and Indigenous kids – are likely to face even greater risks compared to those from privileged backgrounds.
The research
Global organization Save the Children released the research alongside climate scientists from Vrije Universiteit Brussel (VUB), a research university in Brussels.
The study, published in the journal Science, investigates children's lifetime exposure to extreme climate-related events. Researchers compared the likely experiences of those born in 1960 to children born in 2020.
They calculated the findings based on the climate pledges outlined in various states' Nationally Determined Contributions (NDCs). Officials developed the NDCs in response to the Paris Agreement.
Researchers found that children will still suffer from environmental impacts significantly more than their elders, even if these commitments are met.
For instance, children born over the last year will, on average, experience nearly seven times as many heat waves during their lives.
Meanwhile, children in Afghanistan could see up to 18 times as many heat waves as their grandparents have.
Newborns around the world will live through, on average, 2.6 times as many droughts and 2.8 times as many river floods, the charity says.
Further, children will experience twice as many wildfires and three times as many crop failures compared to those born 60 years ago.
In Mali, a West African country which is home to around 20 million people, circumstances are even more dire. Children born there within the last 12 months could face up to 10 times as many crop failures as their elders.
'Nowhere is safe'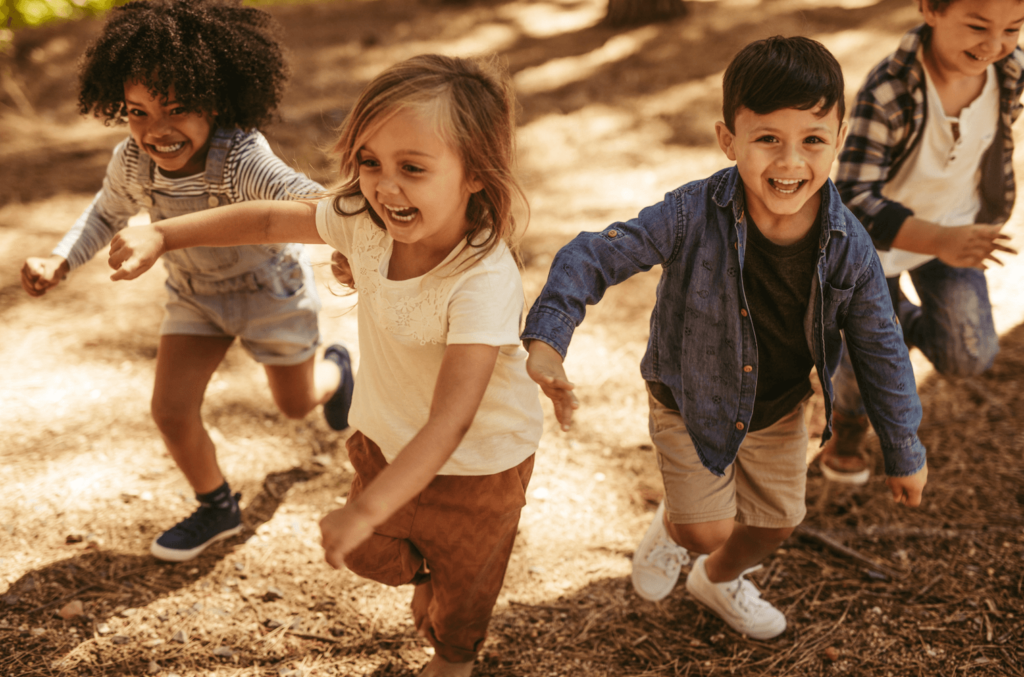 The report highlights that climate breakdown can obstruct children's access to healthcare and education. This is especially true for children with disabilities, children in refugee communities, Indigenous children, and girls.
For instance, after the 2010 floods in Pakistan, 24 percent of girls in Grade 6 were forced to drop out of school. Meanwhile, 6 percent of boys dropped out.
Inger Ashing, CEO of Save the Children International, spoke about the findings in a statement.
"Our report shows the terrifying reality for this generation and future ones if we don't act now.
"Children in low- and middle-income countries and disadvantaged communities will be the worst affected, but every child will feel the ravaging impact of this climate emergency," Ashing said.
She continued: "The recent heat waves in the US and Canada, the wildfires in Australia, the recent floods in Europe and China, the multiple droughts, which are driving food crises in places such as Afghanistan, Madagascar, and Somalia, have clearly shown that nowhere is safe. Without urgent action, we will be handing over a deadly future to our children."
A child rights crisis
Ashing declared that the climate emergency is a 'child rights crisis at its core'. She called for more ambitious policies, like cutting fossil fuel use and implementing financial support for those who suffer the most from environmental disasters.
Many environmentalists argue that climate objectives are unattainable without updating the food system. Scientists have repeatedly identified animal agriculture as one of the leading drivers of the climate crisis. This is due, in part, to the industry's intensive deforestation and emission output, as well as pollution concerns.
"We can turn this around," Ashing said. "If warming is limited to 1.5 degrees, there is far more hope of a bright future for children who haven't even been born yet."
If global warming is limited to 1.5 degrees above pre-industrial levels, newborns' additional lifetime exposure to heat waves would drop by 45 percent, the report says. Additional exposure to droughts and river floods would reduce by 39 and 38 percent respectively.
Further, children could face 28 percent fewer crop failures and 10 percent fewer wildfires.