This is a sponsored post * [what is this?]
After a year of firsts for The Vegan Kind in 2021, the UK's largest vegan online retailer and popular plant-based subscription service is set to make huge waves in 2022.
To help ramp up its platform, the company has launched Kind Club, which offers customers exclusive discounts and free shipping.
Members of the club pay £5.99 per month (currently on offer at just £4.99) and receive free shipping on four deliveries every month. They also get 20 percent off thousands of vegan and cruelty-free products.
It's not the only change at The Vegan Kind. Following customer feedback about postage costs, the retailer significantly dropped its prices across the board in order to make shopping from its online store more accessible.
Previously, an online chilled order that cost £30 would incur a postage cost of £7.99. This has now been slashed to £4.99, with orders over £70 including free Royal Mail postage, and £1 for DPD.
From humble beginnings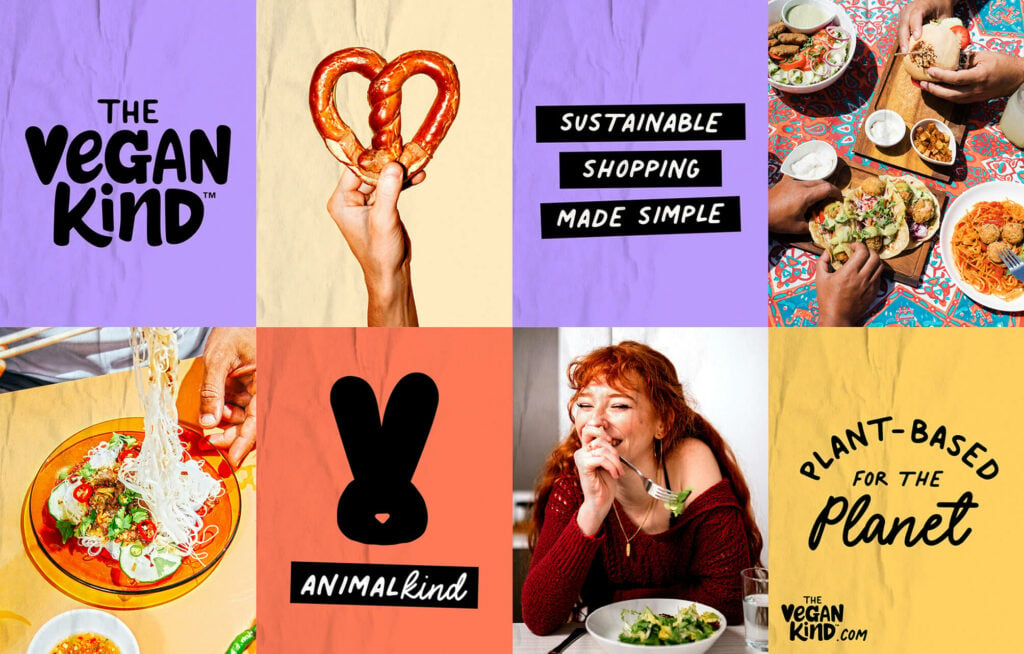 In 2013, The Vegan Kind came to life in the living room of its founders' Glasgow-based flat.
Husband and wife team, Scott and Karris McCulloch, started the company with a subscription box service and later developed an online supermarket, stocking a selection of vegan food, as well as beauty and gift products.
The Vegan Kind describes itself as "a family-run business with strong vegan values on a meat-free mission to make plant-based living effortless."
It now operates from a 35,000-square-foot warehouse in Scotland, and offers more than 5,000 products.
Growth of The Vegan Kind in 2021
Last year, The Vegan Kind completed a rebranding exercise with the help of London-based B&B studio, to help build appeal to a broader audience.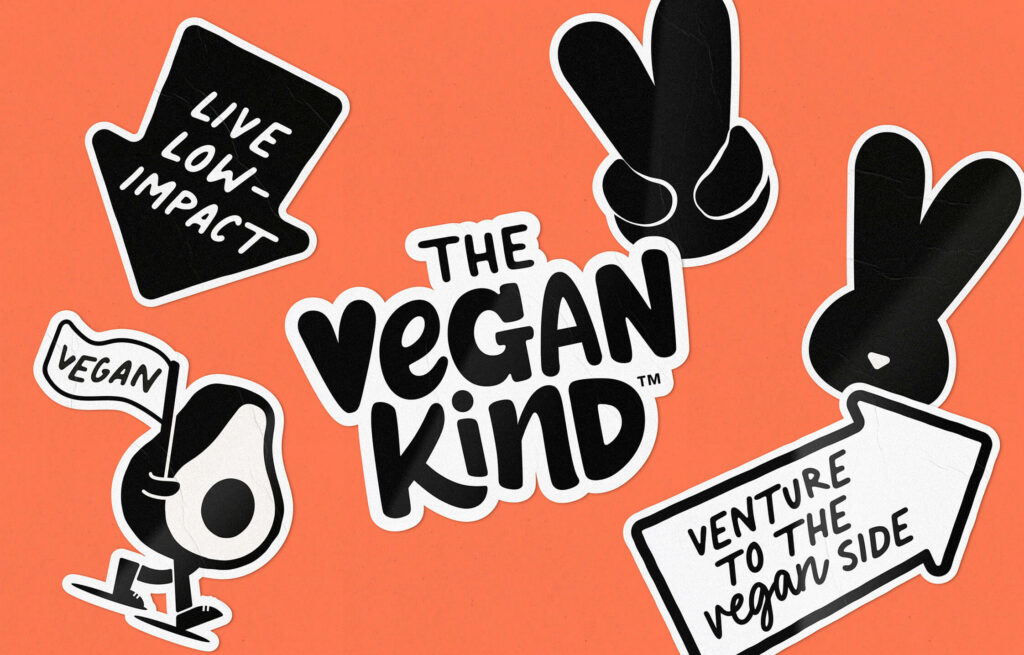 The company says its new modern look was created to better reflect The Vegan Kind as "the shop of tomorrow" and attract contemporary consumers who want to lead a healthier and more sustainable lifestyle.
It aims to draw in vegetarians, flexitarians, and eco-conscious shoppers as well as its loyal vegan customer base.
In 2021, the brand committed to planting a tree for every order made, alongside other environmental pledges like carbon-neutral deliveries and more sustainable packaging.
It also launched its own brand of ready meals, Love Plants, which includes a plant-based chicken alternative.
And in April last year, The Vegan Kind secured a £3.5 million investment from Literacy Capital.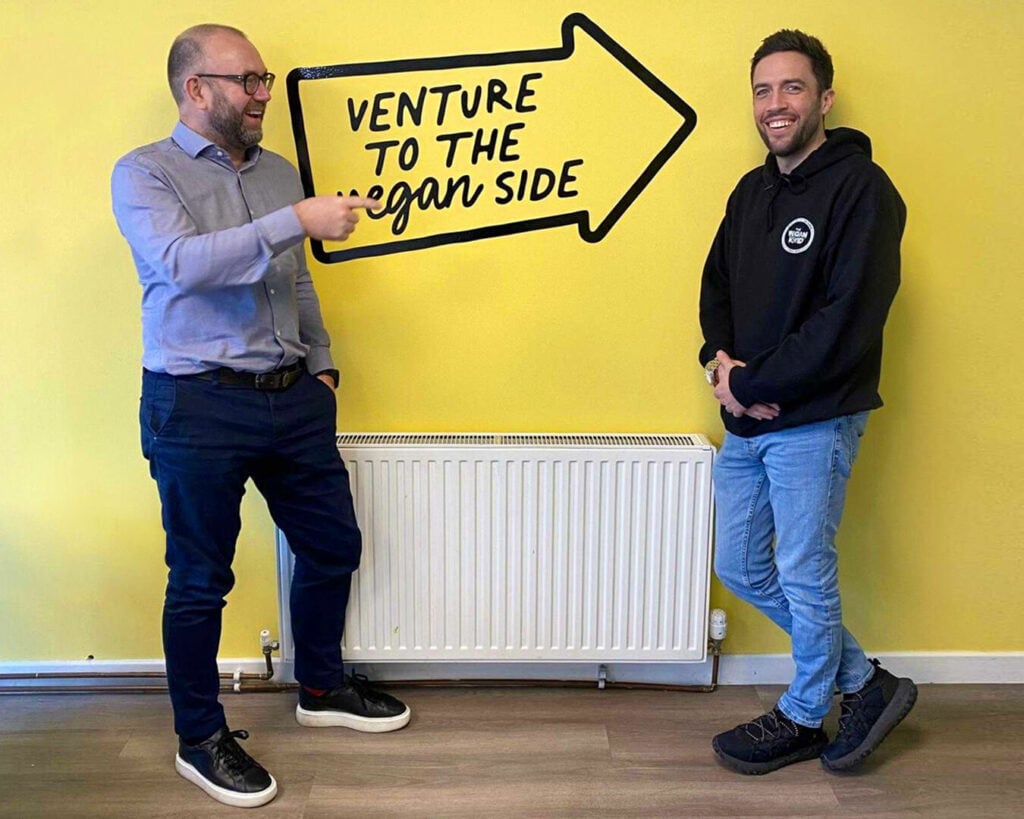 Tony Buffin appointed chairman
This month, the company announced that former Holland & Barrett CEO, Tony Buffin, would be joining its team as non-executive director (chairman).
With a track record of building and transforming businesses in different retail sectors, Buffin comes to The Vegan Kind with a wealth of expertise in health and wellness, the grocery market, technology, and finances.
It's this experience and drive for change that will help The Vegan Kind scale up its platform faster than ever.
New vegan and cruelty free products
To keep its loyal customers engaged, The Vegan Kind supermarket constantly launches new products. From dairy-free chocolate to cruelty-free bath and body care, candles and supplements, there's always something new.
In January, for example, the company introduced Cadbury's vegan chocolate bars to its online shop as well as ready-made French pancakes from legendary brand La Boulangere.
Scotland's top selling soft drink, Irn Bru, also made an appearance. As did Whimzees, a vegan dog chew. And, the company launched a chocolate sponge-cake replica of its iconic mascot, Tyson the Chihuahua.
Visit The Vegan Kind website for more information. And to learn more about Kind Club, see here
* This is paid-for content; funds from this article help Plant Based News continue to provide millions of people around the world with free content they know and love. We only work with brands we support and use ourselves.