A new report has predicted that the plant-based food market will exceed $162 billion within the next decade. A growing preference for sustainable, healthier foods is pushing the movement.
Bloomberg Intelligence (BI) produced the report, called Plant-Based Foods Poised for Explosive Growth. BI provides research on more than 2,000 companies, 135 industries, and all global markets.
The plant-based food market was valued at $29.4 billion in 2020. This means if BI's predictions are correct, the market will soar by 451 percent.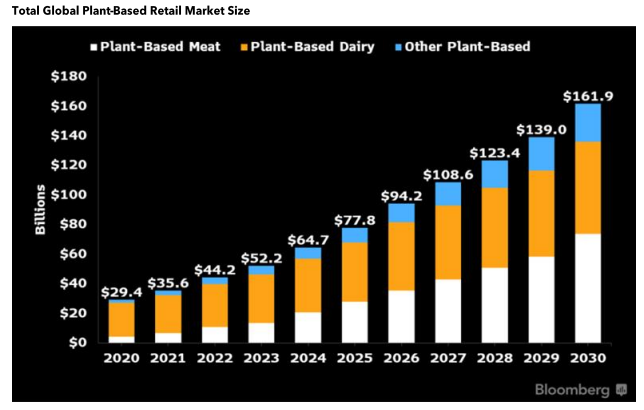 Major plant-based meat and dairy brands like Beyond Meat, Impossible Foods, and Oatly are driving some of this growth. Their partnerships with restaurants, fast-food chains, and global food manufacturers are making vegan options more accessible to the masses. Additionally, the collaborations are challenging stereotypes around plant-based food.
'Here to stay – and grow'
According to BI's Senior Consumer Staples Analyst, Jennifer Bartashus, the meat-free movement isn't slowing down.
"Food-related consumer habits often come and go as fads, but plant-based alternatives are here to stay – and grow," she said.
"The expanding set of product options in the plant-based industry is contributing to plant alternatives becoming a long-term option for consumers around the world."
Vegan dairy, in particular, could take up 10 percent of its global market shares in the next decade. Meanwhile, BI predicts that the alternative meat market will surge from $4.2 billion to $74 billion in the next decade.
But plant-based meat sales could actually surpass $74 billion, hitting $118 billion by 2030. This would be 'a more aggressive but still realistic scenario', BI said.
Population growth
The planet's ever-growing population could also tip the scales in favor of plant-based eating as resources become more scarce.
The production of meat and dairy products requires significantly more resources than plant-based foods, including water, land use, and crops. Experts have warned that our current food system won't be able to support the world's snowballing population.
A 2018 study published in Elementa: Science of the Anthropocene found that we already grow enough food to feed the 9.7 billion people that are anticipated to be on Earth by 2050. But large amounts of it are funneled into animal agriculture.
Livestock consume roughly 34 percent of global crop production, the study found. Less than half of the world's cereals are consumed by humans.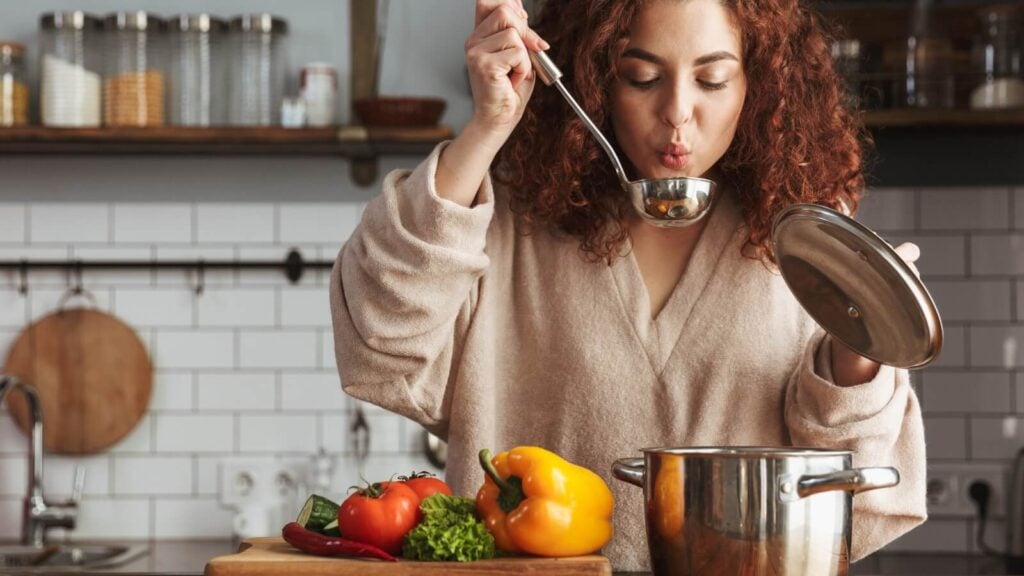 Flexitarians
The number of vegans in the world climbs higher all the time. Currently, around 5 percent of the population identifies as vegan, BI's report noted.
But it's not just vegans and vegetarians driving the plant-based market. Flexitarians are boosting it in a big way, too. Flexitarianism refers to lifestyles whereby people mostly eat plant-based foods but occasionally include animal products in their diet.
BI named flexitarians a 'key demographic' for alternative meat products, now making up a third of the US population.