Impossible Foods has criticized Bloomberg for what it claims was a "one-sided" article about the demise of vegan meat. 
Bloomberg recently published a story about Impossible Foods and Beyond Meat. It was titled: "Fake Meat Was Supposed to Save the World. It Became Just Another Fad."
The article, which also described vegan meat as a "flop," contained what Impossible Foods called "one-sided anecdotes and editorialized framing."
"The story works hard to create a misperception that plant-based meat, once celebrated for its significant environmental potential, has nowhere to go but down," Impossible Foods said in a statement. "The reporting is scarce of any data to support its position."
Impossible pointed out that the article referenced a 14 percent drop in refrigerated sales of plant-based meat. It did not, however, mention that frozen sales are up across the category.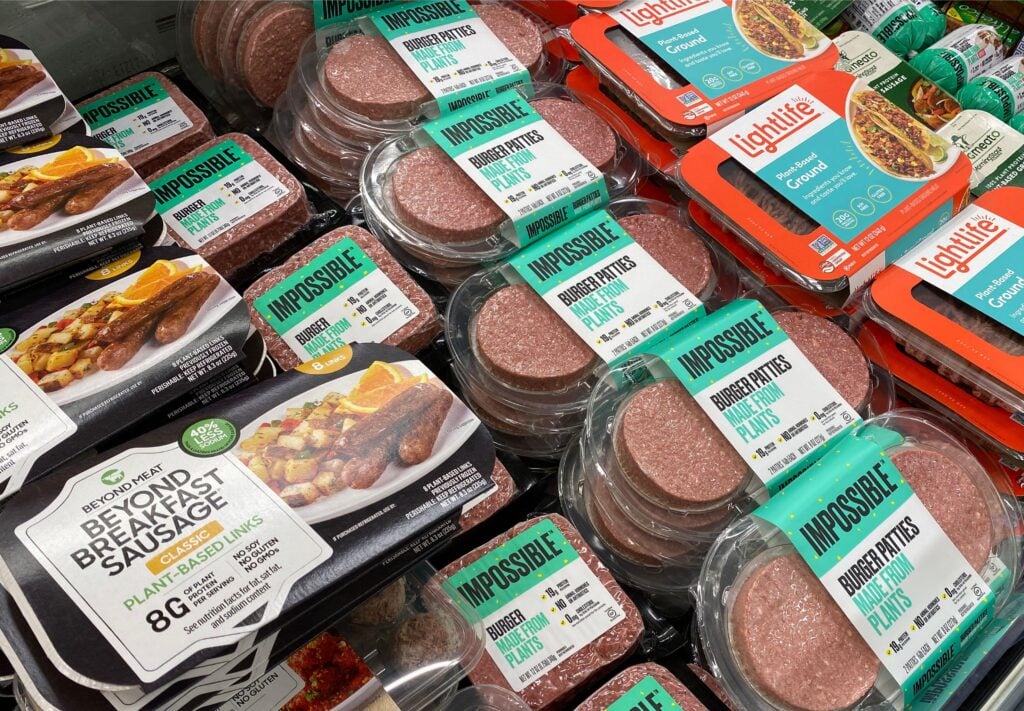 The rise of plant-based meat
Impossible Foods highlighted that the plant-based meat sector is worth $7 billion globally.
It discussed the rise of plant-based meat in supermarkets and restaurants, and stated that it receives record sales every year.
"It's not just vegans and vegetarians buying our products, either," it added. "More than 90 percent of individuals purchasing Impossible say they also eat meat — a clear indication that our product is attracting meat eaters and flexitarians."
Impossible Foods fights back
In response to the Bloomberg piece, Impossible Foods has taken out a full page ad in the New York Times. Impossible confirmed that it was to "draw attention to some of the widespread criticisms people had about the story." The advert used comments from Reddit to illustrate this. 
The advert reads: "When stories in the media are hating on plant-based meat, we throw burgers on the grill & leave the rest to Reddit."
The Reddit comments included were blasting the Bloomberg article. One reads: "Uh, it's an option in many very large restaurant chains as a meat alternative. That's huge. No idea where this article is coming from."