Prince Harry was spotted at a popular rodeo in Texas last weekend, raising eyebrows over animal cruelty concerns. The Duke of Sussex's partner – actor and animal rights advocate Meghan Markle – was not in attendance.
Prince Harry, now living in Montecito, California, was photographed at the Stockyards Championship Rodeo in Fort Worth on Saturday (March 5).
It's the only year-round rodeo in the world, according to its website.
Locals took to social media to share their excitement about his appearance, with two now-taken down Instagram posts briefly going viral.
Melton Bull Co, an organization that raises and trains competition bucking bulls, shared an image of Prince Harry at the event.
"Prince Harry hanging out at the rodeo this week … We get a lot of rodeo royalty but this is the first prince I've seen. Said he was going to enter the bull riding but the airline lost his rigging bag," the company wrote in the now-deleted post.
What happens at rodeos?
The rodeo took place at Cowtown Coliseum. The venue, built in 1908, was reportedly home to the first-ever indoor rodeo.
According to its website, Cowtown hosts two categories at its rodeos. The timed events consist of tie-down roping, breakaway roping, team roping, and barrel racing. The rough stock category, on the other hand, features bull riding, bronc riding, bareback, and ranch saddle bronc riding.
The rodeo also offers contests for children. In such events, a calf or sheep is let loose with a ribbon tied to their tail. The first child to grab the ribbon wins a prize, and parents must sign a waiver in order for their kids to participate.
The rodeo typically lasts for two hours. And since it was first opened, the arena has seen more than 90,000 bulls and 150,000 horses pass through. It has also dished out $45 million in prize money.
Are rodeos dangerous for animals?
At the time of writing, Cowtown Coliseum's website, including its FAQ page, does not address animal welfare concerns, or comment on the experiences of its non-human participants.
But rodeos in general have repeatedly come under fire, especially in recent years, due to its treatment of animals.
The Animal Legal Defense Fund (ALDF) is a non-profit specializing in animal law. It writes about the risks associated with rodeos on its website.
"Rodeos may be popular, but more and more Americans are becoming aware of just how cruel these events are for the animals forced to participate. The horses, bulls, steer, and calves suffer broken ribs, backs, and legs, torn tails, punctured lungs, internal organ damage, ripped tendons, torn ligaments, snapped necks, and agonizing deaths," ALDF says.
Further, riders and trainers use "cruel tools" on animals in the industry. These include electric prods, metal spurs, and bucking straps, which can lead to open wounds and burns.
And the injuries don't only occur during the spectacles; behind-the-scenes training sessions can be equally harmful, ALDF suggests.
Moreover, transporting bulls and horses for the events also raises issues. This is primarily due to overcrowding and policies that neglect to appropriately address animal welfare. The charity points out that under the guidelines of the Professional Rodeo Cowboys Association, animals can be confined for up to 24 hours without being given food or water during transport.
'Extremely disappointing'
Prince Harry's attendance at the rodeo came as a surprise to some animal advocates.
"It is extremely disappointing that Prince Harry made the wrong decision to attend a rodeo. A crude old treat for bored cowboys who see animals as nothing more than things," a PETA spokesperson said to the Mirror. "In these events, participants … terrorize and provoke animals who are trying to flee for their lives … Anyone who cares about animals should avoid these spectacles of suffering."
Chris DeRose, founder and president of non-profit Last Chance for Animals, echoed the sentiments.
"Prince Harry's support for the rodeo is profoundly disappointing. Given the Duchess' activism on animal rights issues, it's inconceivable the Prince would find the abuse perpetrated by the rodeo to be entertaining," DeRose commented.
"We encourage Prince Harry to learn more about the Tools of Terror used in bull riding. His ignorance and naivete only undermine the Duchess' tremendous legacy and work to end animal cruelty," he continued. DeRose added that bull riding events "glorify animal abuse as they masquerade as family entertainment."
Prince Harry and Meghan Markle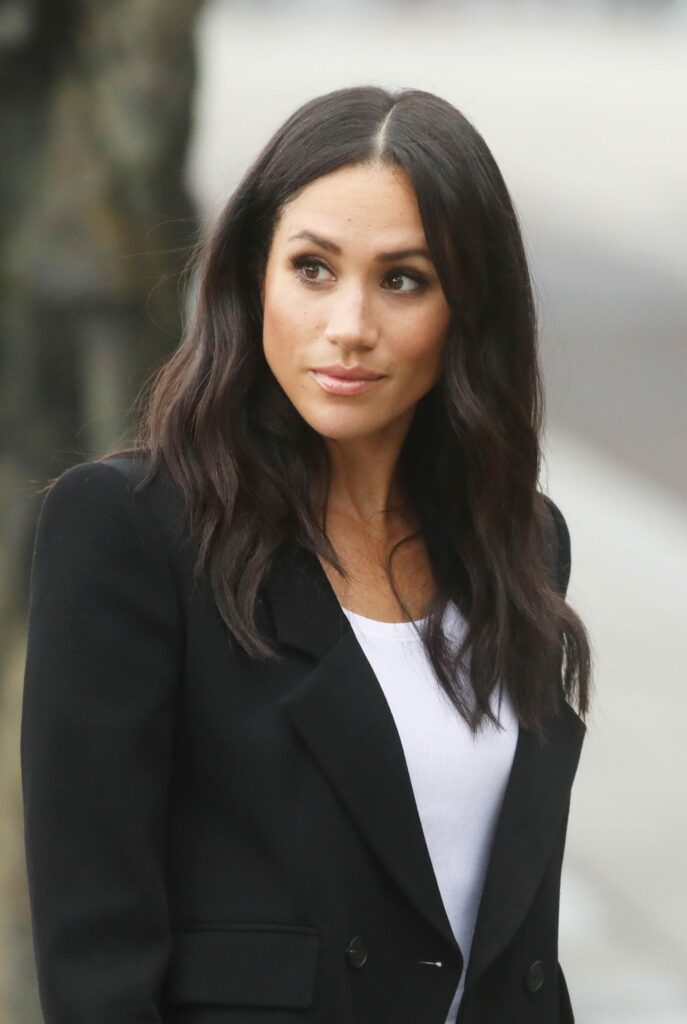 Indeed, Markle has dedicated much of her time to animal rights causes. The Duchess of Sussex is the patron of London-based animal welfare organization Mayhew. Last year, she penned an open letter thanking "every animal lover" in the city who had shown their support to the charity.
"Your help has meant that, despite the hardship, Mayhew has been able to continue providing vital support to cats and dogs, and the communities around them," Markle wrote.
Markle and Prince Harry have rescued two dogs of their own: Guy and Pula. The companion animals have reportedly helped Markle through various "personal trials and tribulations."
The couple have also rescued chickens from a factory farm, while Markle has invested in vegan dairy start-up Clevr Blends.
In 2020, it was reported that Prince Harry had stopped attending the royal family's hunts, which have been tradition for decades. It was rumored that the prince had even sold his hunting rifles, pocketing around £50,000 ($62,000) for them.