Pierce Brosnan and his wife were approached by Animal Rebellion activists while dining at a luxury seafood restaurant in London last Friday (March 17).
The Irish actor, 69, and American journalist and author Keely Shaye Smith were eating at Scott's in Mayfair. The restaurant features a number of high-priced menu items, including £935 Beluga caviar and a £30,000 bottle of Romanée-Conti, G.C., Domaine de la Romanée-Conti.
At around 18:45, 12 smartly dressed supporters of the animal and climate justice group entered the restaurant and staged a sit-in at a table.
The protestors had no idea that Brosnan and Shaye Smith would be dining there. Louisa Hillwood, a 28-year-old primary school teacher, was one of the activists who decided to engage them in conversation.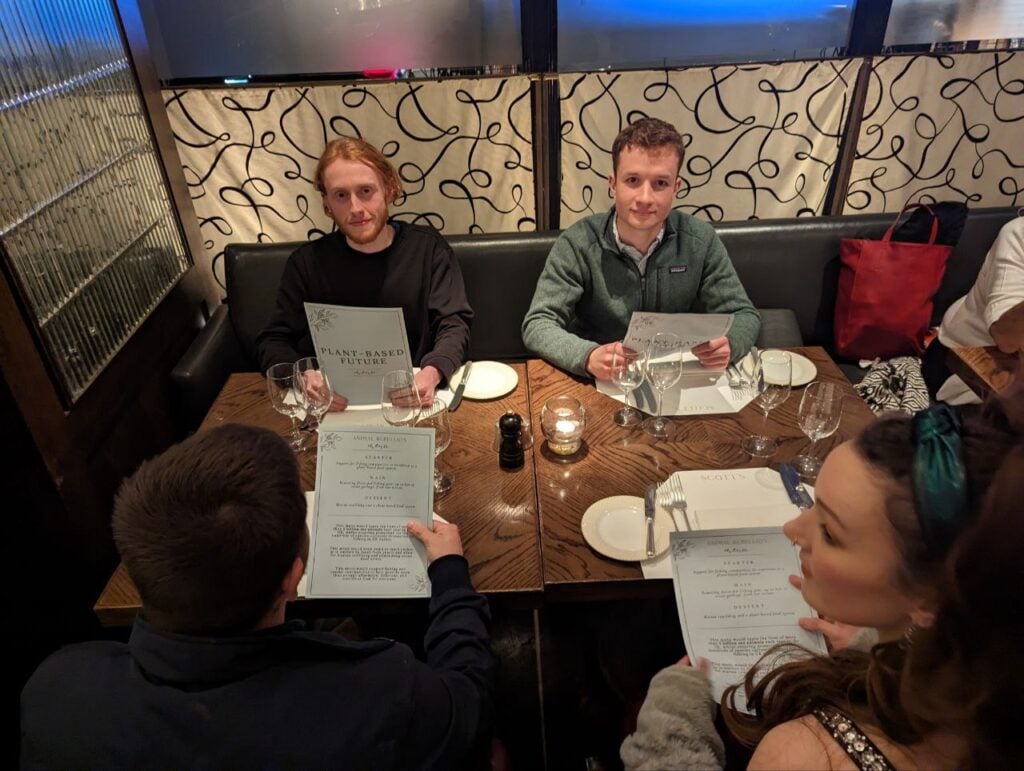 'A very positive interaction'
"When we saw him we decided to approach him and try to talk about the protest," she told Plant Based News (PBN). "Initially he wasn't too keen to listen, but his wife seemed very curious. I then spent a minute or two chatting to them about the reasons behind what we were doing before a member of staff asked me to move away."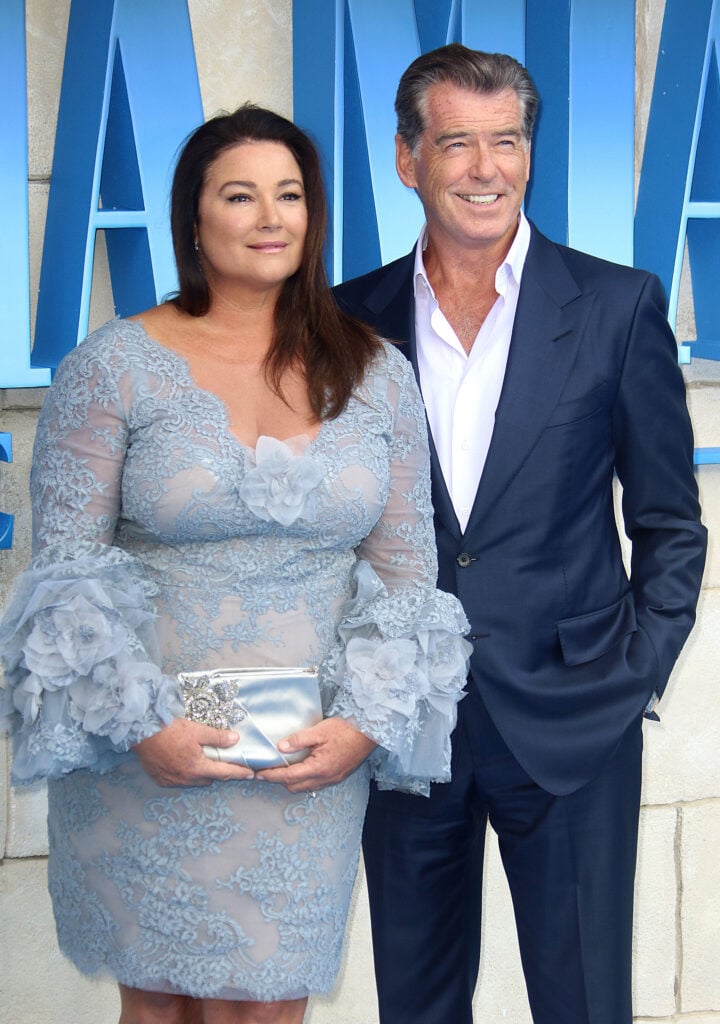 Hillwood went on the claim that Shaye Smith was "really interested," and had said that she wanted to hear more of what Animal Rebellion had to say. "I finished and then thanked them for their time, which was received with smiles and nods. It felt like a very positive interaction with them."
The protest
Animal Rebellion carried out the protest to call for an end to animal farming and fishing. The group wants to see the government transition us to a plant-based food system and rewild the land currently used for animal agriculture.
According to the group, luxury restaurants like Scott's represent the "massive inequality" in today's society. It says that cost-of-living, environment, and animal crises are shown all together in one venue.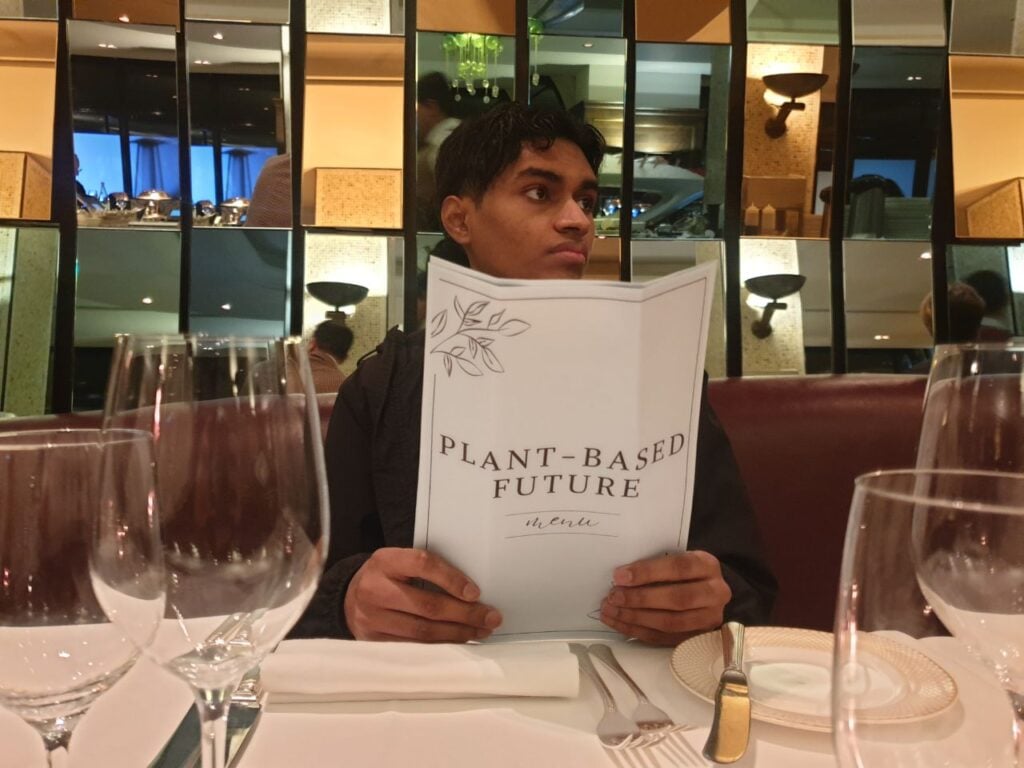 "We're peacefully occupying tables in Scott's to make a definitive statement that no seafood is sustainable," Hillwood said. "We know that transitioning to a plant-based food system would support fishing communities into sustainable jobs, whilst providing abundant affordable and nutritious food, not to mention the benefits of marine rewilding."
The environmental impact of fishing
The fishing industry has been identified as hugely unsustainable and a direct contributor to the climate crisis. According to some estimates, we could see fishless oceans by 2048, which would result in the deterioration or loss of marine ecosystems around the world.
As part of its protest, Animal Rebellion held up "menus" featuring demands including "removing discarded fishing gear and up to 85 percent of ocean garbage from oceans." It also called for marine rewilding and support for fishing communities to transition towards plant-based systems.
If these demands were met, the group claims that more than five billion sea animals would be saved each year in the UK. It would also allow the ocean to draw down more carbon, while also eliminating ocean dead zones.
Last November, an Animal Rebellion supporter staged a similar protest at a restaurant where David Attenborough was dining. Marine biologist Emma Smart was reportedly "dragged" out by security after attempting to speak to the environmentalist, and she was acquitted in court earlier this month.