Actor and animal activist James Cromwell recently had a virtual meeting with a pig who fell off a meat truck, giving him the name "Babe."
The piglet, who was found bruised and covered in mud, was rescued by PETA. Cromwell reached out to the animal organization to see if they could be introduced. He is also helping transfer Babe to Indraloka Animal Sanctuary in Pennsylvania.
The moniker is in reference to the pig character in the 1995 film, which Cromwell starred in. Babe tells the story of an orphaned piglet who wants to do the work of a sheepdog after being brought to a farm. Cromwell has credited the film as turning him vegan.
In a clip shared to social media, Cromwell is seen speaking to the young male piglet, who is wrapped in a blanket, over Zoom.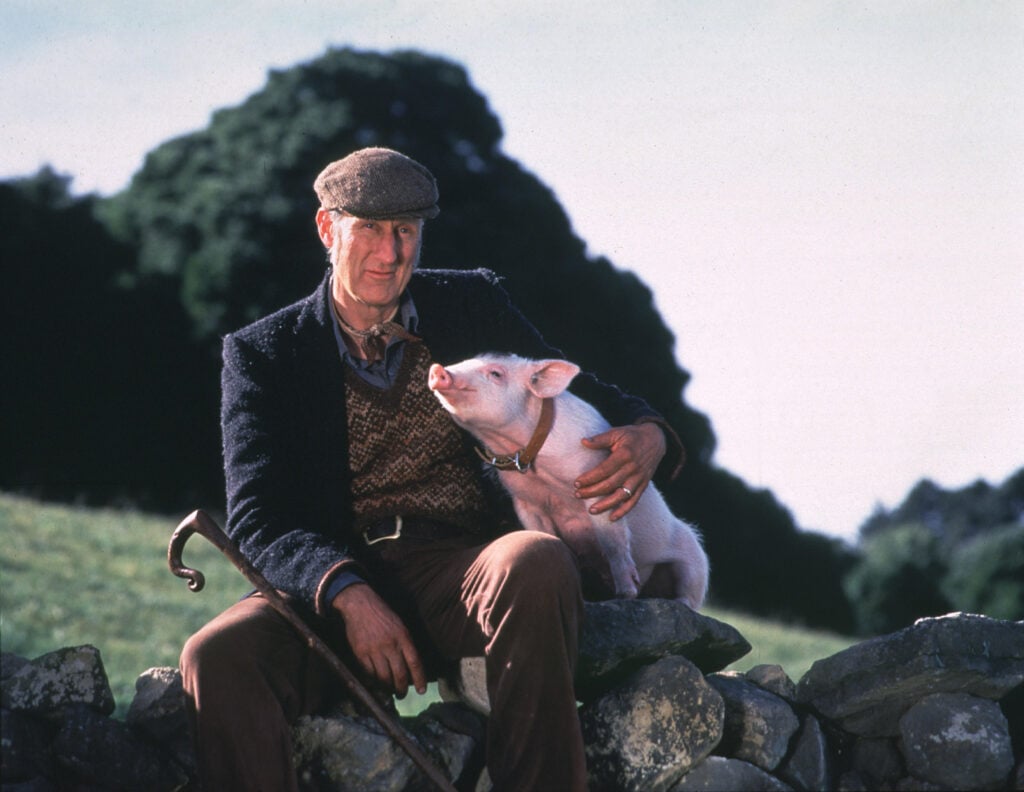 "I hear you're rather an extraordinary pig," Cromwell tells him. "You jumped off a truck so you wouldn't be someone's Easter dinner? What a great thing to do. Nobody should have any animal for dinner, invite the animals to dinner, that's what I say."
James Cromwell uses his voice for animals
Cromwell is well-known in the animal rights community for his action and advocacy. He was previously arrested while protesting against SeaWorld, and he also glued himself to a counter at Starbucks to protest its surcharge for non-dairy milk.
After going vegetarian in 1974, his experience filming with a pig for Babe led him to cut all animal products out of his life.
"Having had the privilege of witnessing and experiencing pigs' intelligence and inquisitive personalities while filming the movie Babe changed my life and my way of eating, and so I jumped at the chance to save this real-life Babe," Cromwell said in a statement.
"Every pig deserves to live in peace and joy at a sanctuary, choosing when to frolic, where to forage, and how to spend their time, yet few do."