Grammy Award-winning musician Billie Eilish is set to launch her first perfume. The fragrance is made without animal products or animal testing, a nod to the 19-year-old's own vegan lifestyle.
The perfume, called Eilish, 'opens with sugared petals', a press release says, with hints of mandarin and red berries.
Rich cocoa, creamy vanilla, and warm spices follow suit. While at its base, the scent boasts warm musks, tonka bean, and sleek wood tones.
Speaking to ELLE, Eilish describes the fragrance as 'very cozy' and 'sensual'. 
"It makes me want to be curled up at Christmas," she adds.
Why aren't all perfumes vegan?
Not all perfumes are vegan, and many test on animals.
Non-vegan ingredients sometimes used to make fragrances include kasturi, which is sourced from a gland between a deer's back and rectum.
Castoreum – which comes from the castor sacs of beavers, is also used – as is musk, which comes from male musk deer.
Nostalgia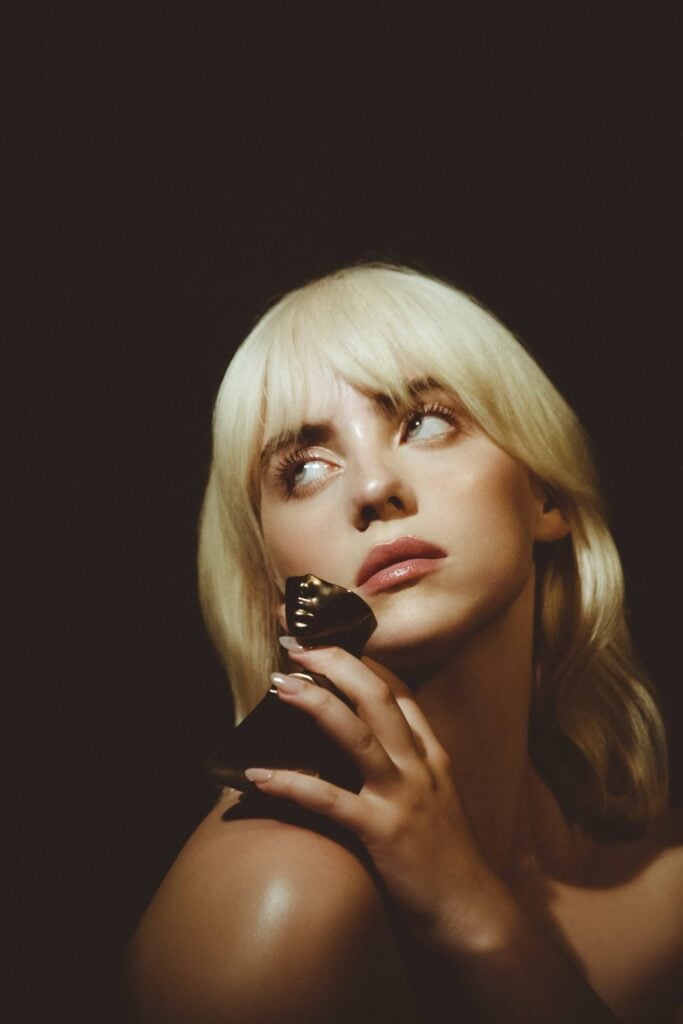 The vegan singer-songwriter was closely involved in the creation of the product, reportedly holding full creative control.
The bottle, for instance, is a representation of Eilish's favorite parts of the human body: the chest, neck, and collarbone. It comes coated in a shimmery amber-bronze.
For Eilish, the scent is nostalgic.
"It reminds me of when I was 14. I had this shirt, and it was like a mesh black turtleneck. I don't know why it reminds me of that shirt, but it does," she explained.
"I think about the closet I had that shirt in. I had it in a big wooden closet in my room, and it kind of smells like that. So that is what comes to mind."
The songstress continued, saying that nostalgia is 'one of the best gifts that we have in life'. She added that she's 'obsessed' with her childhood memories. 
Like a 'warm embrace'
Eilish set out to craft a perfume that felt like a 'warm embrace', she said, per the press release.
"Like what it feels like to feel your blood rushing through you. It's a scent that I've been chasing for years and years and years. It's my favorite smell in the world."
Eilish by Billie Eilish will launch in November on BillieEilishFragrances.com, priced at $68. Those interested can sign up for early access via the website.