Early this morning, climate activists blocked the UK's M25 for the fifth time in one week.
The motorway is 117 miles (188 kilometers), encircling nearly all of Greater London. It's one of the busiest in the UK.
Why are protesters blocking the M25?
Insulate Britain is behind the protests, which have led to nearly 50 arrests.
The new campaign group is calling on the UK government to implement policies for a national home insulation program, beginning with all social housing.
The strategy would be part of a wider goal to decarbonize the economy, in a bid to fight climate breakdown. 
The group argues that such an initiative will result in lower energy costs, safer living conditions, and 'a future for our loved ones', according to its website. 
"We are asking for the government to commit to insulate all of Britain's 29 million leaky homes by 2030, and all social housing by 2025. As soon as we hear a meaningful commitment that we can trust, we will end the campaign," Insulate Britain wrote.
The campaign group penned an open letter to Prime Minister Boris Johnson and the British Conservative Party. In it, they stated that the environmentally focused action plan would create tens of thousands of jobs. 
Further, it would prevent thousands of deaths, they claimed, and 'help the millions living in fuel poverty who have to decide between heat or food to eat'.
"Prime Minister, it is your legal duty to act in the best interests of the British public," the group wrote.
They clarified that the protests are 'the last thing we want to do'.
"We know it will be hard, and we would much rather be going about our lives in peace, but inaction from you at this pivotal moment in history will leave us with no choice," they wrote. 
The Prime Minister's response
Johnson spoke out against the protests, arguing that the activists are hurting their own cause.
"I don't think these people do any favours to their cause. I think what they do is detract from a very important moral mission that is widely shared now by the people of this country," he said, per the Independent. 
According to The Telegraph, Johnson is changing the law so that police can physically interfere when protesters are 'threatening critical national infrastructure'. 
The Home Secretary echoed the sentiment, stating that the protests were 'completely unacceptable'.
Are protests effective?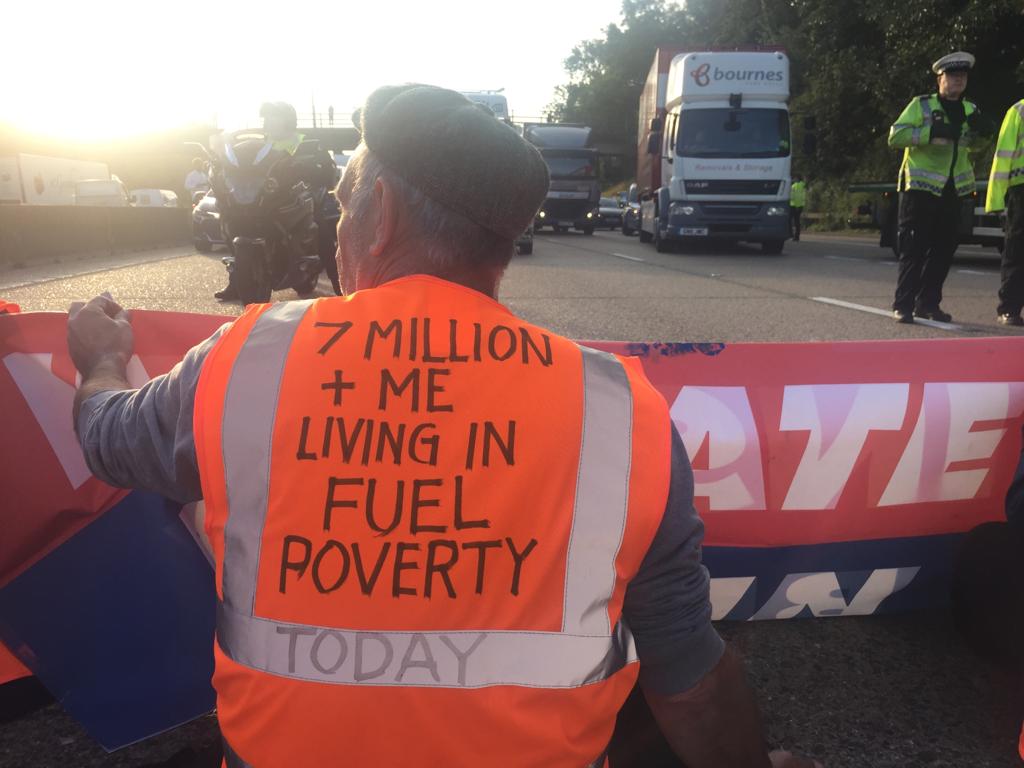 Activists widely disagree with this outlook. A spokesperson for Animal Rebellion, sister organization to Extinction Rebellion, spoke to PBN about effective campaigning last month. 
They explained that one-off protests are 'really easy to ignore'.
"It's really disruptive for a day, police are strained for a day. But then it goes away and people forget and it moves on," the spokesperson explained.
They continued: "But if you do it for a sustained and prolonged period then it gets increasingly disruptive and annoying and in your face. So it's like a build in pressure."