*Warning: this article contains images that some may find distressing*
Animal rights organization The Humane League UK has submitted a complaint to the Advertising Standards Authority (ASA) over Lidl's marketing of its chicken products. 
It came after a charity called Open Cages conducted an undercover investigation into one of the budget supermarket's chicken suppliers. Footage showed chickens – who appeared to be sick and debilitated – being crushed to death by vehicles. Lidl has since cut ties with the supplier.
On its website, Lidl has claimed that its birds are "reared with care." According to The Humane League, this is misleading. "Lidl claims it rears its birds with care and gives a false impression through its labels that its chickens have safe housing and plenty of space," Claire Williams, Campaigns Manager at The Humane League UK, told Plant Based News. "How can this be true when an investigation shows birds crushed under the wheels of vehicles and left to suffer from the deformities and illnesses of fast-growth?
"It's time for Lidl to stop selling fantasies to their customers and show them the grim reality of factory farmed frankenchickens. Lidl has blood on its hands."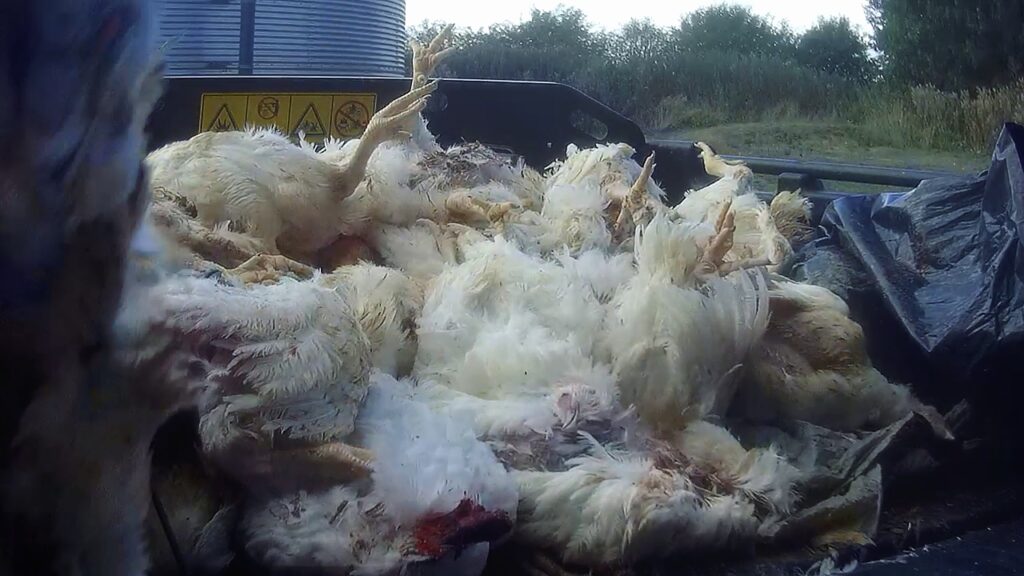 The problem with chicken farming
The term "frankenchickens" refers to fast-growing broilers (those used for meat) who have been selectively bred to grow quickly enough to reach slaughter weight in around six weeks. They make up around 90 percent of the one billion chickens killed for meat in the UK.
Despite this, many people in Britain believe that the meat they buy is humane and high welfare. This is largely due to marketing campaigns propagated by supermarkets.
As part of its complaint, the Humane League took issue with Lidl's claim that its chickens are "reared with care by British or Scottish farmers on a balanced diet in barns with natural daylight and bales." It also mentioned the fact Lidl uses uses images of brown free-range egg-laying birds of who are surrounded by space. This is despite the fact that Lidl sells meat from birds raised in barns where there may be as many as 17 birds for every square meter of space.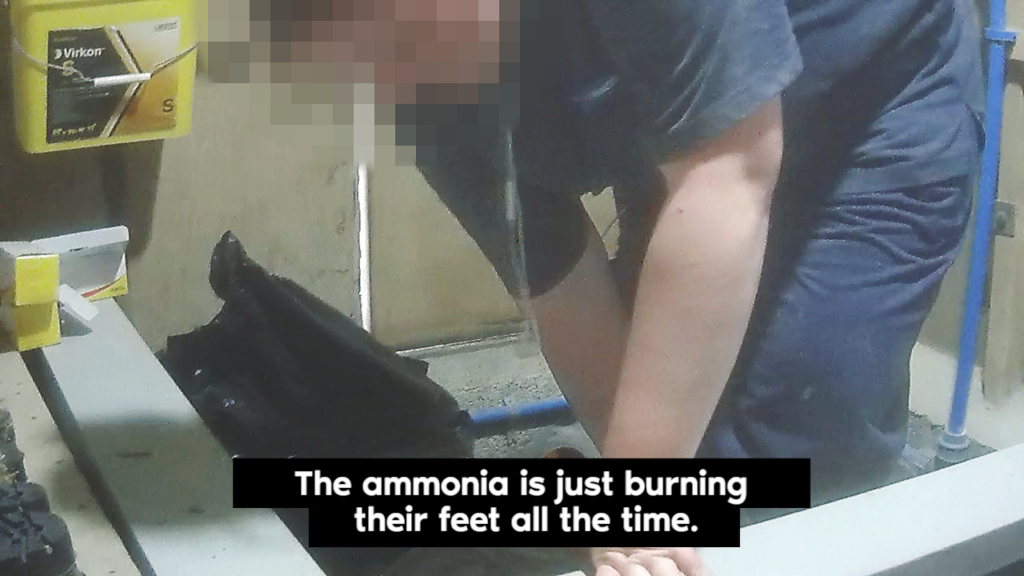 In the investigation footage, a worker was heard saying: "The ammonia is just burning their feet all the time." This is commonplace in chicken farming, as they are forced to live in their own urine. Despite this, Lidl is said to have claimed that "birds live in safe, comfortable housing with natural daylight, bales, perches and pecking objects".
Are Lidl misleading consumers?
The Humane League recently commissioned a YouGov survey that found that 52 percent of adults thought a photo of a brown laying hen depicted either a meat chicken, both a meat and egg-laying hen, or didn't know. The same poll also found that 71 percent of respondents said they would be influenced by supermarkets in regards to animal welfare.
Due to this, The Humane League believes that Lidl is misleading consumers over animal welfare. This is because consumers could be being tricked into associating free-range egg laying hens with broiler chickens, when they are in fact different breeds raised for different purposes in entirely different circumstances.
Alongside a number of other organizations, The Humane League is calling on Lidl to sign the Better Chicken Commitment, which is said to set higher welfare standards for chickens.
Plant Based News has reached out to Lidl for comment.