Vets in Australia are calling for a "cruel" Greyhound dog breeding technique to be banned.
The act of surgical artificial insemination, which involves removing a dog's uterus, is widely carried out in the industry. It is banned in many countries in the European Union, but around 80 percent of racing Greyhounds are bred that way in New South Wales (NSW). 
According to the Australian Veterinary Association (AVA), the procedure involves the animal being anesthetized, before having an incision placed into their abdomen. Their uterus is then removed, frozen semen is placed in, and it is then placed back into the abdomen. The surgical incision is subsequently sewn up.  
As reported by the Guardian, the association argues that this "previously accepted" way of breeding causes unnecessary pain. Vets have also said that transcervical insemination (TCI), where sperm is inserted directly into the uterus with a special instrument, is a preferable option. 
The AVA has called on the industry to phase it out by the start of next year. It also said that veterinarians should be trained in TCI, and that breeders be educated about welfare issues.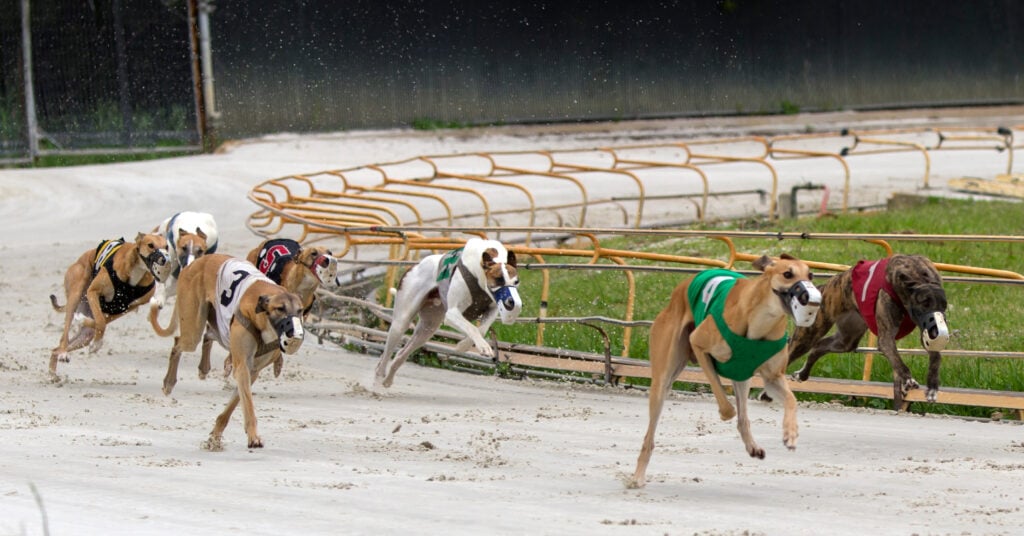 The Greyhound racing industry responds
Greyhound Racing NSW has responded, stating that banning the technique would have a "significant impact" in the industry. It also claimed that Greyhound racing has been unfairly targeted. The organization went on to describe the practice as conforming to "the highest standards of animal welfare."
A spokesperson for Greyhounds Australalisa (GA) said: "GA is aware of the Australian Veterinary Association policy and awaits further information and engagement from the AVA on its recommendations." It also said that It's "committed" to the welfare of the animals as a "first priority."
These claims have been questioned, however. Andrea Pollard, president of the Coalition for the Protection of Greyhounds, called the procedure "horrific," adding that arguments in favor of it "don't stack up."
"Not surprisingly, the industry's arguments in favor of SAI make no sense," she said. "They fail to respect scientific advancements in canine AI, like TCI."
Mimi Bekhechi, vice president of PETA UK, Europe and Australia, told Plant Based News: "Inflicting suffering on man's best friend to provide fodder for an industry that caused the deaths of 213 dogs on Australian tracks last year as well as more than 10,000 injuries should be a criminal offence.
"As elections are coming up in New South Wales in March, PETA urges everyone who objects to such cruelty to contact their local candidates and demand a commitment from them to ban this barbaric industry."
Greyhound racing in Australia
Greyhound racing is big business in Australia.
In 2019, there were nearly 3,800 Greyhound racing meetings and 62 Greyhound racing clubs in Australia. 
Most of these were in New South Wales, which had 33 clubs and more than 1,100 meetings.
Research has shown, however, that the majority of Australians are against the "sport."
A survey commissioned by GREY2K USA Worldwide, the world's largest Greyhound protection agency, found that six in 10 wanted the industry to be banned or phased out.