A member of the public was one of six people arrested during an Animal Rebellion protest in London yesterday (February 14).
The unidentified person was arrested on suspicion of actual bodily harm after allegedly assaulting a protester. The incident occurred on Westminster Bridge, where protestors blocked the road with a candlelit dinner for a "Valentine's Day" protest.
Animal Rebellion confirmed in a statement that none of its supporters will be pressing charges. They have instead invited the individual to sit down with them to peacefully resolve conflict. 
"We fully accept responsibility for the disruption to the public caused by these actions and that it can naturally lead to anger," said Orla Coghlan, a spokesperson for Animal Rebellion. "I want to reach out personally to the individual who was arrested for intervening today and invite them to sit down and talk with anyone from Animal Rebellion so we can move forward and resolve this situation with love and compassion."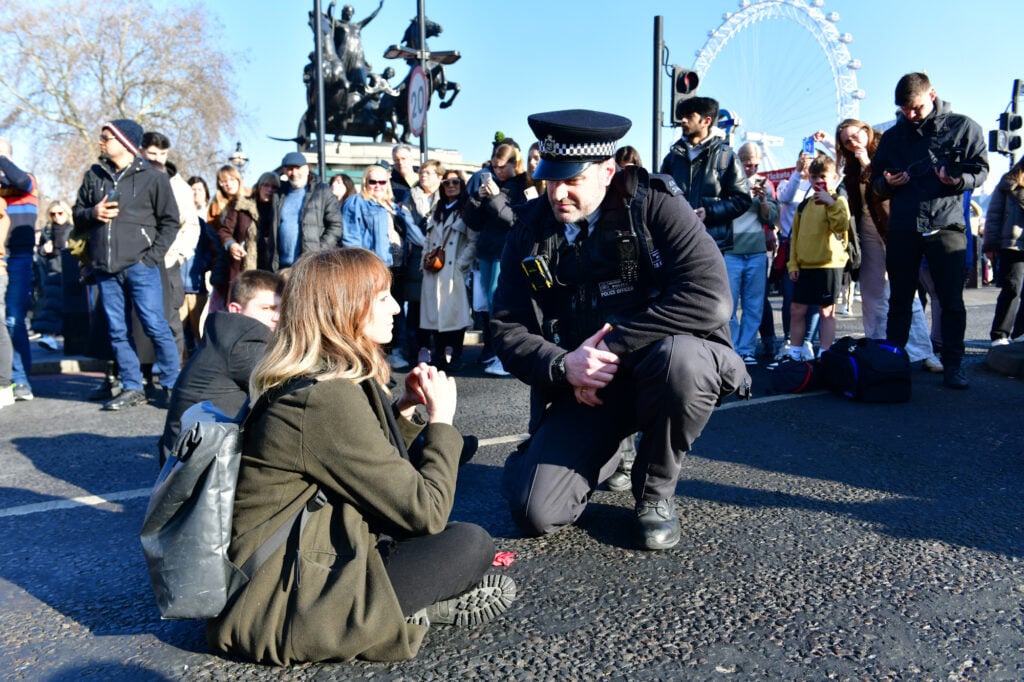 The Animal Rebellion Valentine's Day protest
At around 10am yesterday morning, four Animal Rebellion activists blocked Westminster Bridge by the Houses of Parliament. 
One of the protestors was dressed as Prime Minister Rishi Sunak, and another as a representative of animal farming and fishing.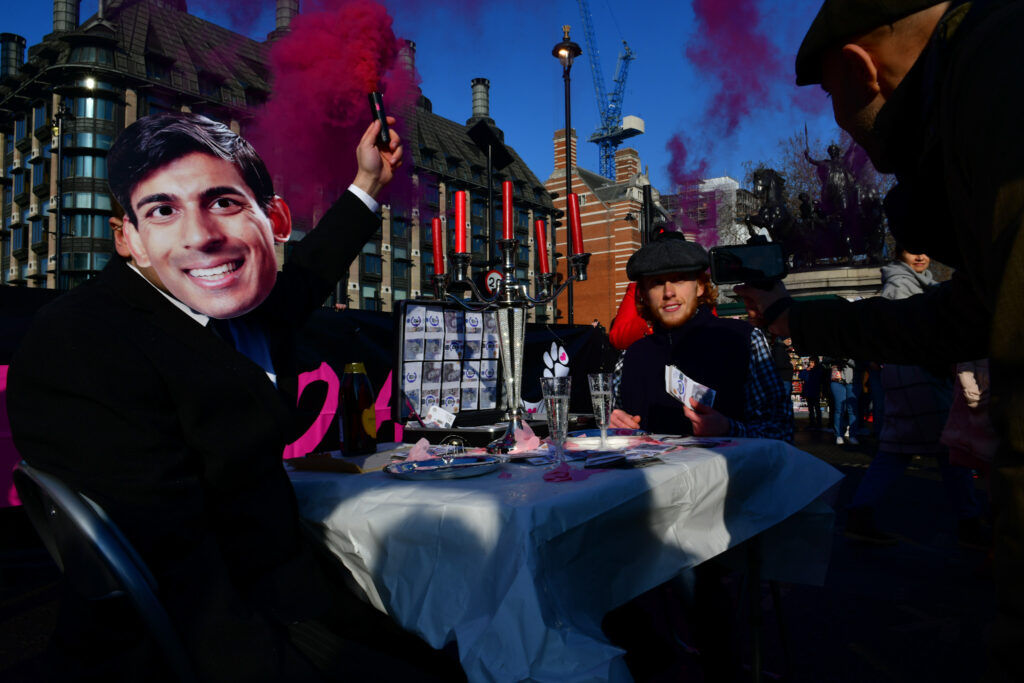 They held a "candlelight dinner" to mark Valentine's Day, which Animal Rebellion says is symbolic of Sunak being "in love with industries causing the climate and ecological crises."
Protestors also held a banner reading "Love To All." They called on Sunak to "share the love" and stop issuing subsidies to the animal agriculture industry.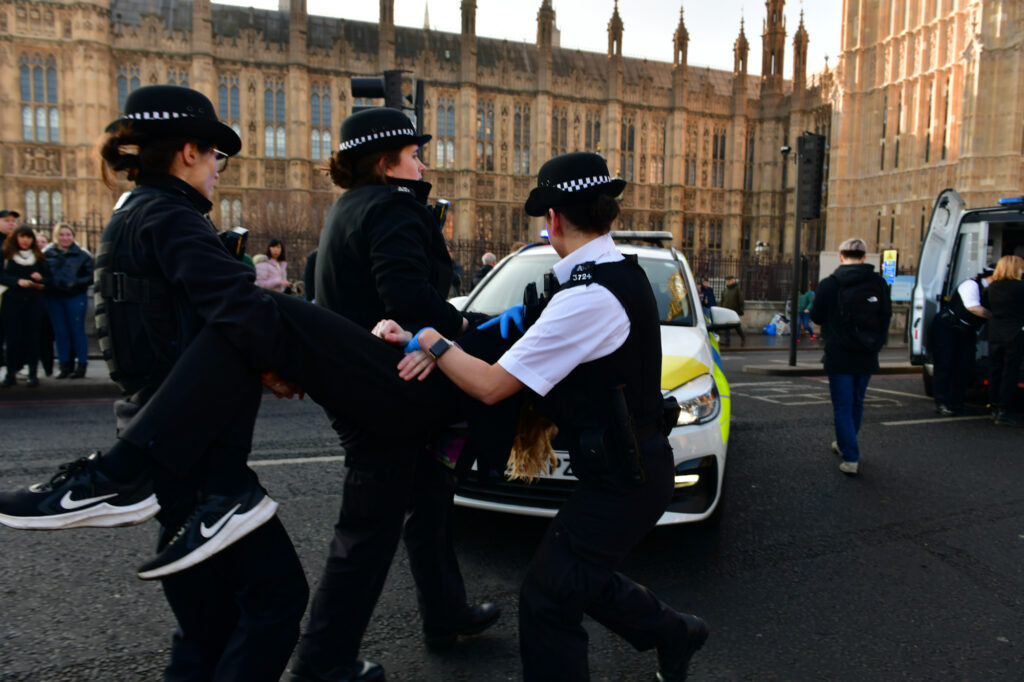 Animal Rebellion's demands
The government hands out billions of pounds in agricultural subsidies each year. This is despite the fact that the livestock industry has been identified as unsustainable and one of the main contributors to the climate crisis.
Animal Rebellion is calling on the government to end subsidies to this industry. And, to help farmers instead transition to plant-based agriculture. In addition, it is calling for the land currently used for livestock to be rewilded. 
Joshua Lane, a member of Animal Rebellion, said in a statement: "This Valentine's Day we're calling on the Government to get out of its toxic relationship with animal farming and fishing and, instead, show commitment to tackling the climate and ecological emergencies with a plant-based food system.
"Rishi Sunak could lead the way towards a world where humans and nonhumans alike are free from the worst impacts of climate breakdown, in a nation of animal lovers it's the only sensible choice."