Animal activists from Farm Transparency Project (FTP) have occupied machines used to gas pigs at a slaughterhouse in Northern Victoria, Australia. 
It's thought that 30 people entered Benalla slaughterhouse in the early hours of Thursday morning. They then chained themselves to the machines, which paralyze pigs with a high concentration of carbon dioxide (CO2). Some activists also gained access to the roof of the building, while others stood outside with placards.
Police attended the scene and attempted to remove activists from the machines by cutting the chains. FTP executive director Chris Delforce told Plant Based News that seven people, including himself, were arrested and charged with trespass. They have now been released on bail and are due to appear in court later this year.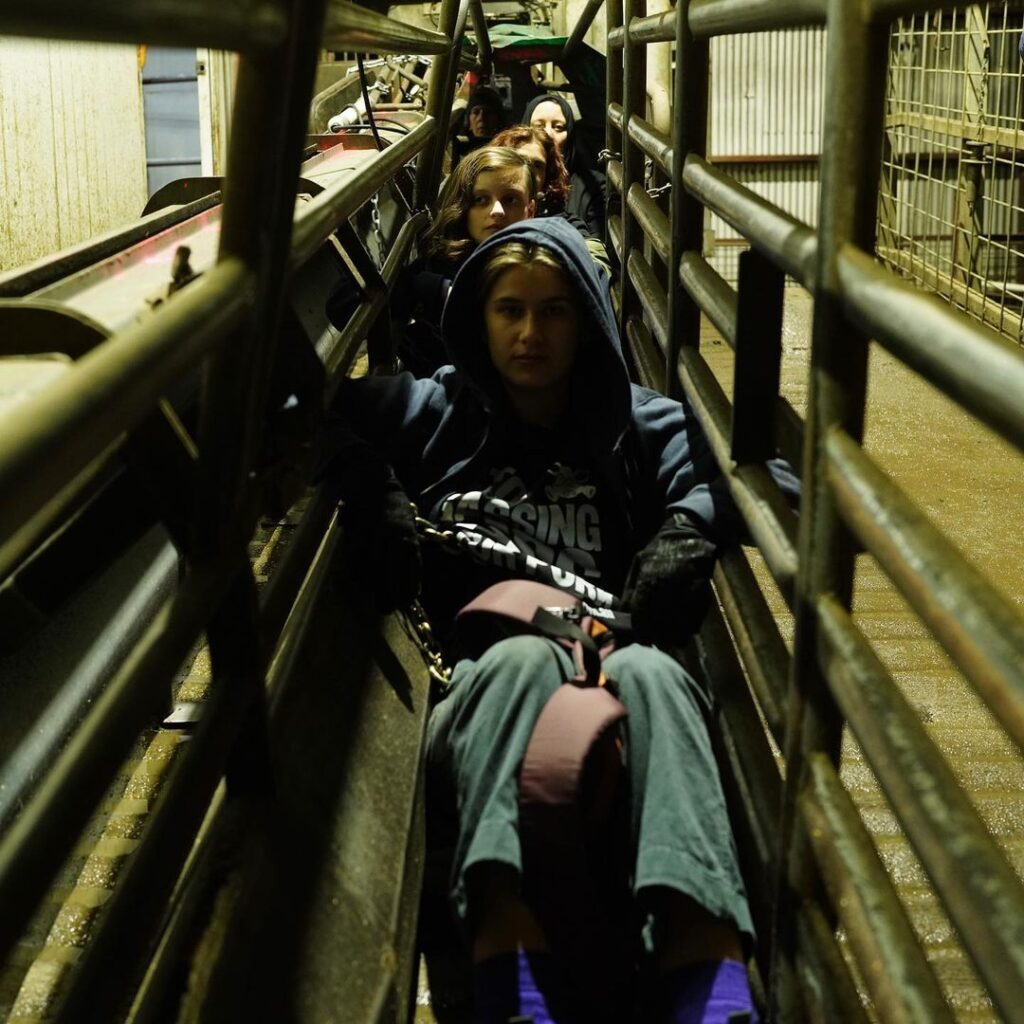 This is just the latest action in FTP's campaign to get such gassing machines banned. It comes weeks after Delforce hid inside the top of the machine, where pigs are lowered to their deaths, to film their final moments.
He stayed there hidden while pigs were killed, and his footage showed pigs squealing and thrashing in apparent distress before losing consciousness.
The slaughterhouse provides pig meat to a number of well-known brands, including Australia's largest supermarket chains, Woolworths and Coles. After the footage was released, Woolworths said it would examine the "circumstances surrounding this footage." Coles claimed to be "committed to working with suppliers who have animal welfare standards that meet [our] high expectations."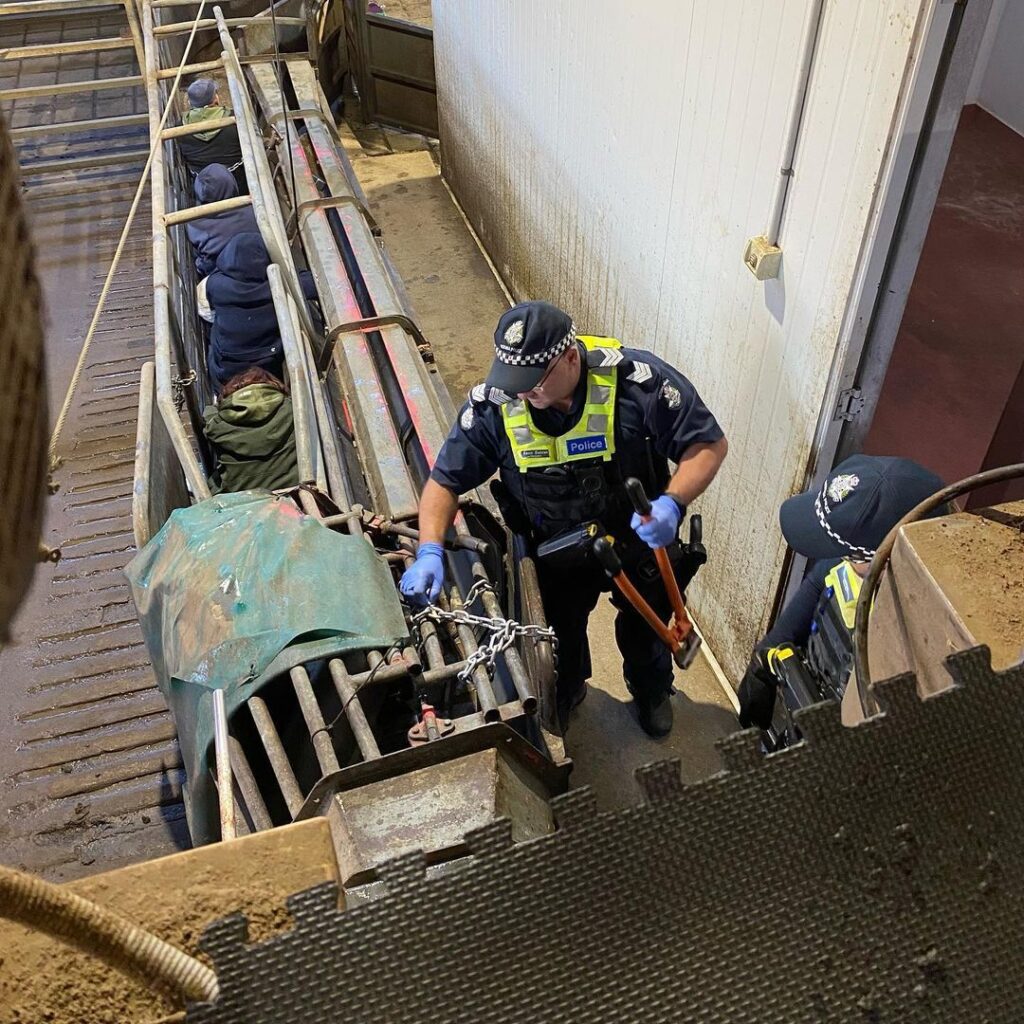 What is CO2 gassing?
Carbon dioxide is used as a means to stun pigs before slaughter in many parts of the world. It's a popular method, and has been labeled "humane" by bodies including the RSPCA.
Some have noted, however, that its popularity could be due to its ability to render a number of pigs unconscious in a relatively short amount of time.
CO2 gassing is widely considered by many to be inhumane and cruel. The gas forms a carbonic acid on wet surfaces it touches, including pigs' eyes, lungs, and throats. Experts have previously said that this means they "burn from the inside out."
"This is what the pork industry proudly claims to be the 'most humane' option out there for stunning pigs," said Delforce. "We ask that, if pigs screaming in agony, desperately thrashing, and trying to escape is what this industry can call humane, how can we trust any claims they make to care about the welfare and wellbeing of animals?
"Australian pork is lying to its consumers and obscuring the reality which is that no pig wants to die. They go to their deaths in agony, writhing, screaming, and gasping for air."
A great deal of footage has shown pigs in apparent significant pain, and there are campaigns to ban the method in the UK and US, as well as Australia.