We could go on and on about the importance of giving women a seat at the table, amplifying their voices, and ensuring their activism, campaigns, and movements are given the support those initiatives deserve. But we'll let the inspiring stories of these women do the talking.
Here are eight women and groups worth celebrating this International Women's Day, and every day after.
---
Akashinga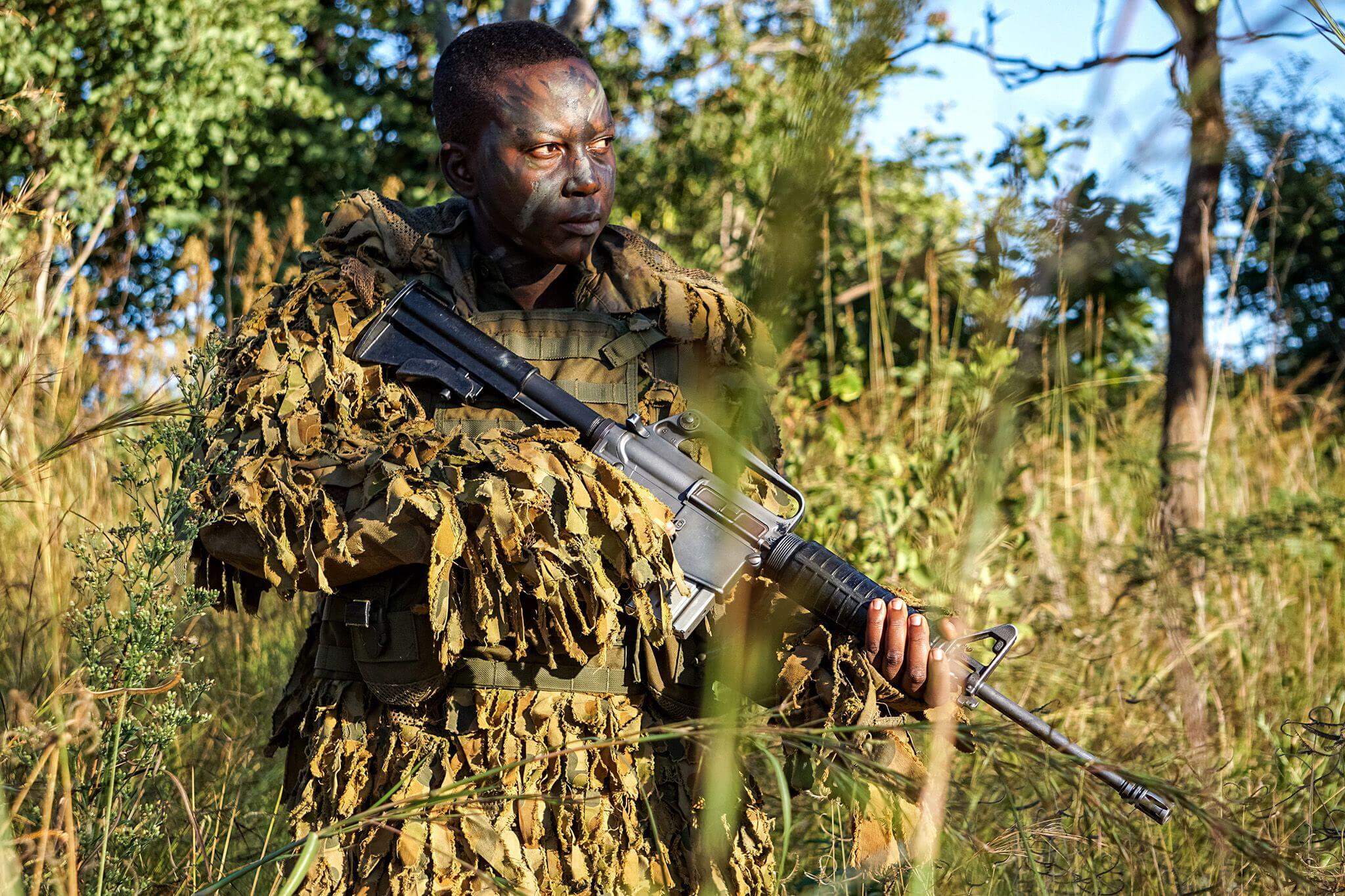 Once you hear about the Akashinga women, it's hard to forget about them. The name of the all-female anti-poaching unit, based in Zimbabwe, translates to "the brave ones," and is aptly named to say the least.
Akashinga, a plant-based group, is a branch of the International Anti-Poaching Foundation (IAPF).
Established in 2017, the ranger unit is made up of survivors of domestic abuse, single mothers, and women orphaned by AIDS. Together, they undergo military-like training and – while armed in case of conflict – take Africa's poachers head-on.
Since its inception, Akashinga has arrested hundreds of poachers and helped spare the lives of countless wild animals. In fact, in areas where IAFP operates, poaching is eliminated by more than 80 percent, the organization says.
Importantly, Akashinga also helps women secure autonomy, providing them with the freedom to buy property, obtain a driver's license, finish high school and enroll in college, and send their children to school.
Further, Akashinga is the subject of a James Cameron-backed documentary, which can be viewed here.
Visit Akashinga's website here
Toni Sestak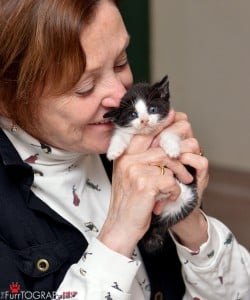 An animal lover from childhood, California-born Toni Sestak has made it her life's work to rescue and rehome kittens and cats.
Sestak – a parent to five and a grandmother to eight children – began fostering companion animals when her cat passed away in 1995.
While volunteering at a local shelter, Sestak discovered that the youngest cats living there were suffering the most, with many of them dying before they were old enough to be adopted. Moreover, most shelters don't accept very young kittens at all; those animals are simply killed, Sestak says.
So in 2003, she founded Toni's Kitty Rescue, a San Francisco-based non-profit that has helped save the lives of around 10,000 kittens under the age of eight weeks, with Sestak personally fostering more than 1,500 of them.
And her efforts haven't slowed down. Sestak's volunteer-run organization currently takes in 800 to 1,000 orphaned kittens every year, its website says.
She also advocates for feral cats, and provides care for six who are living in her backyard. And while these stray animals cannot be socialized as family pets, Sestak stresses that they are still deserving of protection.
Visit Toni's Kitty Rescue website here
Charlotte Maxwell-Jones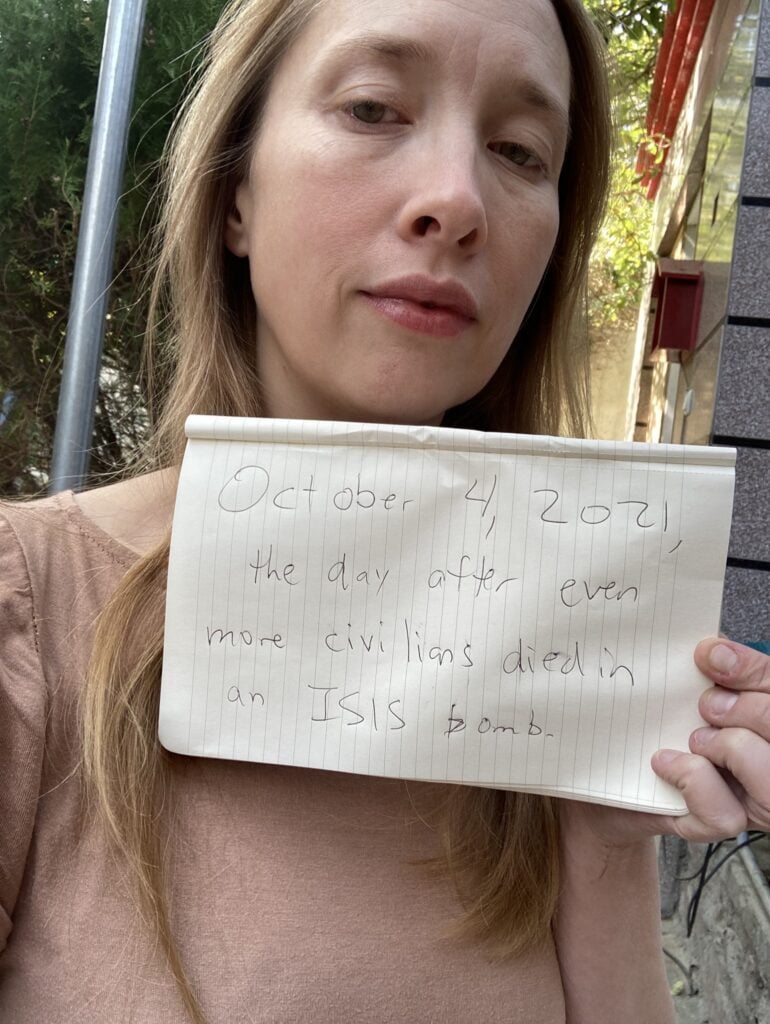 Last year, Charlotte Maxwell-Jones refused to evacuate from Afghanistan in the midst of escalating conflict, despite threats from the Taliban and the US withdrawing all of its military support. Why? To help save nearly 300 stranded dogs and cats and the 40 rescue staff that were helping to care for them.
Maxwell-Jones helped initiate "Operation Hercules," which aimed to transport them all out of the country to safety. Kabul Small Animal Rescue (KSAR), founded by Maxwell-Jones in 2018, worked against the clock to pull it off – with only a handful of hours to spare before the Taliban took over the country.
With the help of SPCA International, No Dogs Left Behind, and countless supporters from around the globe, Maxwell-Jones raised thousands for the cause. Finally, on February 1, close to 300 animals flew from Afghanistan into Vancouver, Canada. They were either returned to their families, or kept in the care of KSAR to be rehabilitated and rehomed.
Visit Kabul Small Animal Rescue's Facebook page here
Greta Thunberg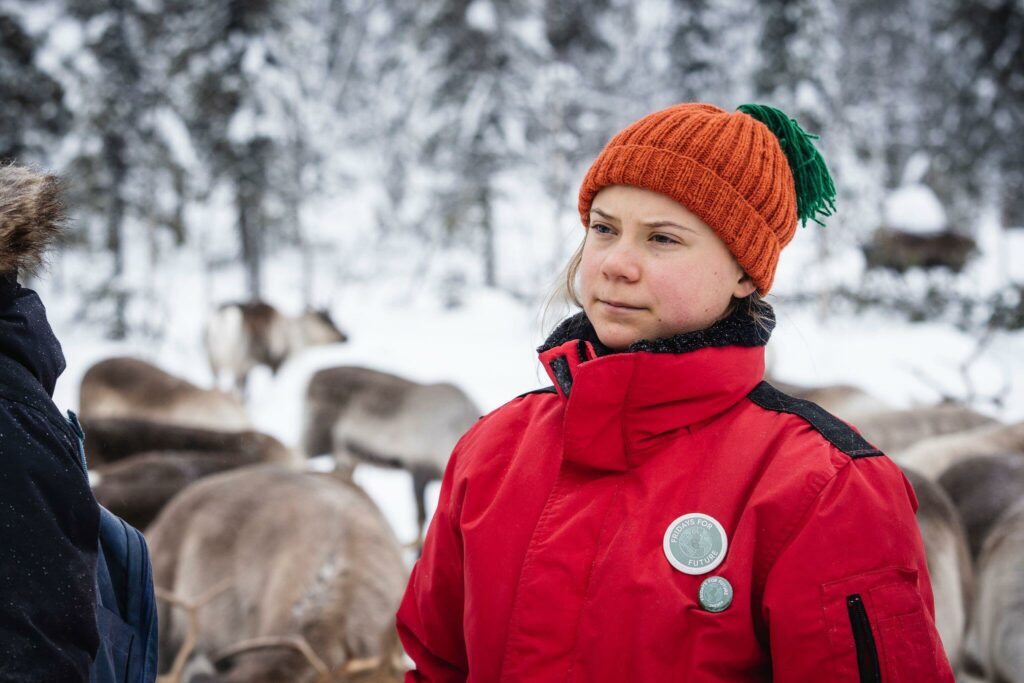 Thunberg was just 15 when she made headlines for protesting against climate inaction outside the Swedish parliament. Holding a sign that read "School Strike for Climate," the vegan teenager skipped school every Friday to urge the government to do more to meet carbon emissions targets.
By the end of 2018, more than 20,000 students from around the world were doing the same – rallying during class hours so that their voices would be heard.
Now 19, Thunberg has built an impressively large platform, sporting more than 14.3 million followers on Instagram. As well as pushing for more sustainable policies, the Swedish activist speaks out about humankind's use of animals for food. She has encouraged people to go vegan and to consider not only the environmental implications of animal agriculture, but the "thoughts and feelings" of animals too.
Thunberg has now picked up three Nobel Peace Prize nominations, and is Time magazine's youngest-ever Person of the Year. She has also made Forbes' list of the World's 100 Most Powerful Women.
Curiously, Thunberg has also had several newly discovered animal species named after her, with scientists keen to pay homage to the young activist. The names of a beetle from Kenya, a land snail from Borneo, a freshwater snail from New Zealand, and a huntsman spider from Madagascar were all inspired by Thunberg.
Visit Thunberg's Fridays For Future campaign website here
Andrea Richey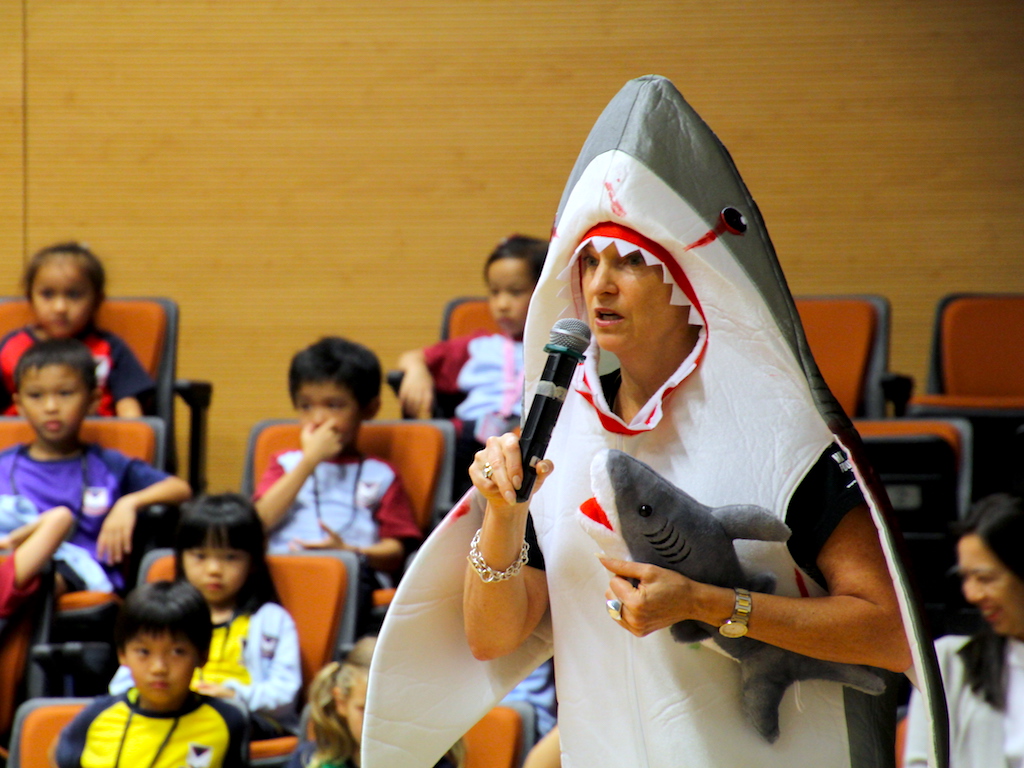 Legal-recruiter-turned-conservationist Andrea Richey raised eyebrows when she up and left a Wall Street law firm to help save sharks. But Richey, now lovingly known as "The Shark Lady," stands by her decision. And with shark populations dwindling at an alarming rate – with a third of sharks nearing extinction – her work is needed now more than ever.
Richey began her journey by volunteering with the Hong Kong Shark Foundation (HKSF), a non-profit organization committed to raising awareness about shark conservation. Particularly, the shark fin trade, which takes the lives of more than 100 million sharks every year.
Now executive director of the foundation, Richey says we are living in a "global shark crisis." But, that humankind is "the solution." With HKSF, the vegan environmentalist works to educate individuals and companies, push for meaningful policy changes, and end the consumption of all shark products.
Visit the Hong Kong Shark Foundation's website here
Jill Robinson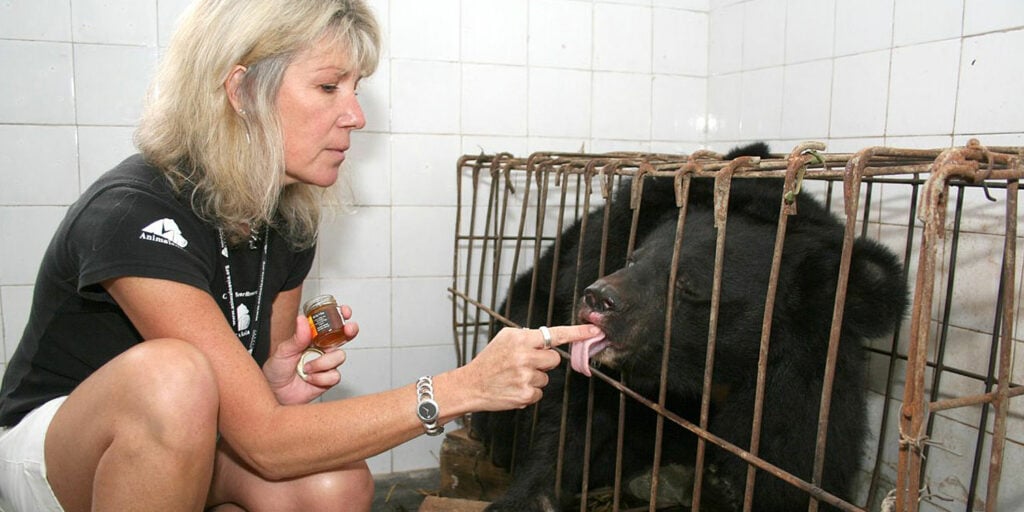 British animal activist Jill Robinson founded the Animals Asia Foundation in 1998, with a view to rescuing Asiatic black bears (or moon bears) from the bile industry. Animals in the trade live in squalor, and are confined to cramped cages for up to 25 years. Farmers extract bile from the bears' abdomens, and sell the product for medicinal use.
Moved and infuriated by the concept, Robinson set out to tackle the issue. Her foundation has since rescued dozens of bears, and established animal sanctuaries in Vietnam and China. It conducts investigations into various facilities – including locations keeping animals besides bears captive – and pushes for legislative changes.
Notably, the same year she founded the Animals Asia Foundation, Robinson was named an MBE by Queen Elizabeth of England for her services to animals.
Robinson also lends her support to the Doctor Dog initiative, which brings in homeless dogs from various parts of Asia and helps integrate them into animal-assisted therapy programs. Robinson currently lives with various rescue dogs and cats, as well as a rescued tortoise.
Tracye McQuirter
Best-selling author and nutritionist Tracye McQuirter has a plan: help one million Black women go vegan in just a decade. To light a fire under the initiative, McQuirter founded 10 Million Black Vegan Women, a public health movement that aims to give Black women more control over their lives.
"Black women experience the highest rates of chronic diseases, including heart disease, stroke, diabetes and cancer, but most of these illnesses can be prevented and often reversed by eating healthy plant-based foods," McQuirter, who has been vegan for 35 years, said in a statement. "We've seen the devastating impact these pre-existing conditions can have, especially during the pandemic. The 10 Million Black Vegan Women Movement gives black women the tools we need to take back control of our health."
The platform is centered around its signature 21-day program, Vegan Fresh Start, which includes online cooking classes, recipes, and nutrition tips. A six-week Vegan Transition course and an ongoing Group Coaching program is also available. So far, McQuirter has supported more than 15,000 women in taking charge of their personal health.
"The evidence is clear that now is the time to accelerate the sweeping changes needed to address the crisis in black women's health," McQuirter stated. "Now is the time for the 10 Million Black Vegan Women Movement."
Visit McQuirter's website here
Jane Goodall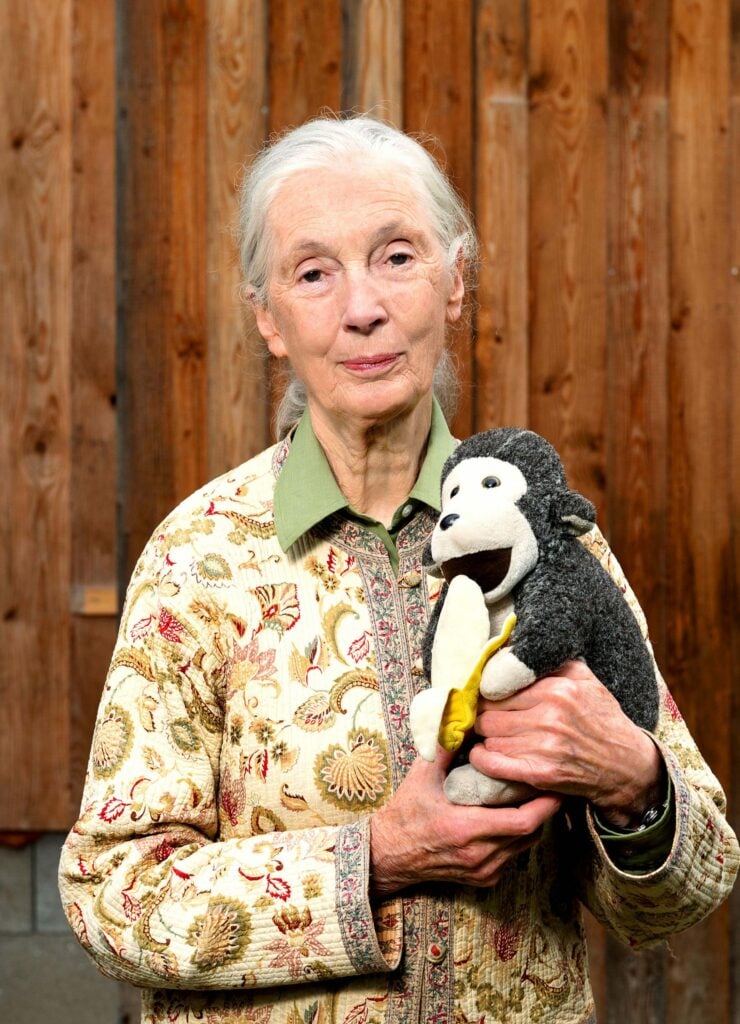 When speaking about conservation, it's usually not long until Dame Jane Goodall's name comes up. The 87-year-old ethologist (referencing the study of animals in their natural habitats) is best known for her vital work in primate research.
Goodall conducted a 60-year study on the social interactions between wild chimpanzees, unearthing information that has expanded humankind's understanding of the species. But also, Goodall's findings have helped foster a widely supported notion to protect the animals.
It's a vision that is more important than ever; in 1900, Earth was home to an estimated one million chimpanzees, according to Goodall's website. Now, there are just 340,000.
Working alongside her eponymously named conservation institute, Goodall has helped protect nearly 1,500 acres of habitat, in which more than 5,000 chimpanzees and gorillas live.
Time magazine considers Goodall one of the most influential people in the world, and she has been named a United Nations Messenger of Peace.