The Gray Barn, located in High Falls, New York, is an award-winning vegan inn that provides luxurious accommodation and delicious vegan meals. But more importantly, the inn is a sustainable source of financial support for Woodstock Farm Sanctuary, a nonprofit animal rights organization.
Proceeds from each stay in one of the five ensuite bedrooms, with private terrace and views of the Shawangunk Ridge, go towards the 400 rescued farmed animal residents of the sanctuary. Guests also enjoy a freshly prepared seasonal vegan breakfast, sourced from local ingredients. The menu offered at The Gray Barn has been designed to be delicious and comforting for guests, so much so that many have even decided to become vegan after staying at the inn.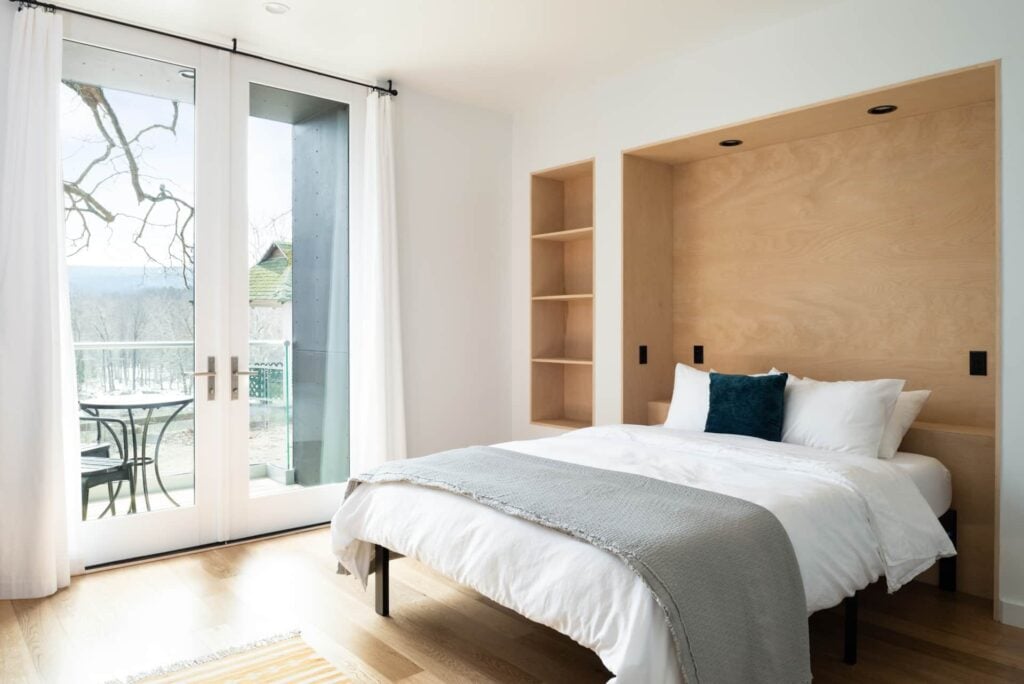 The inn is committed to its zero-waste goal, composting food scraps and upcycling retired bedding and towels to be used by the shelter team caring for sick animals. The Gray Barn has also started using bulk soap goods to replace the single-use plastic toiletries and all cleaning materials are non-toxic.
The Gray Barn is a great place to unwind, relax, and enjoy a luxurious escape while giving back to the animals at the same time. Through The Gray Barn, guests can help the nonprofit continue its work in animal rescue and advocacy, providing much-needed support for its residents.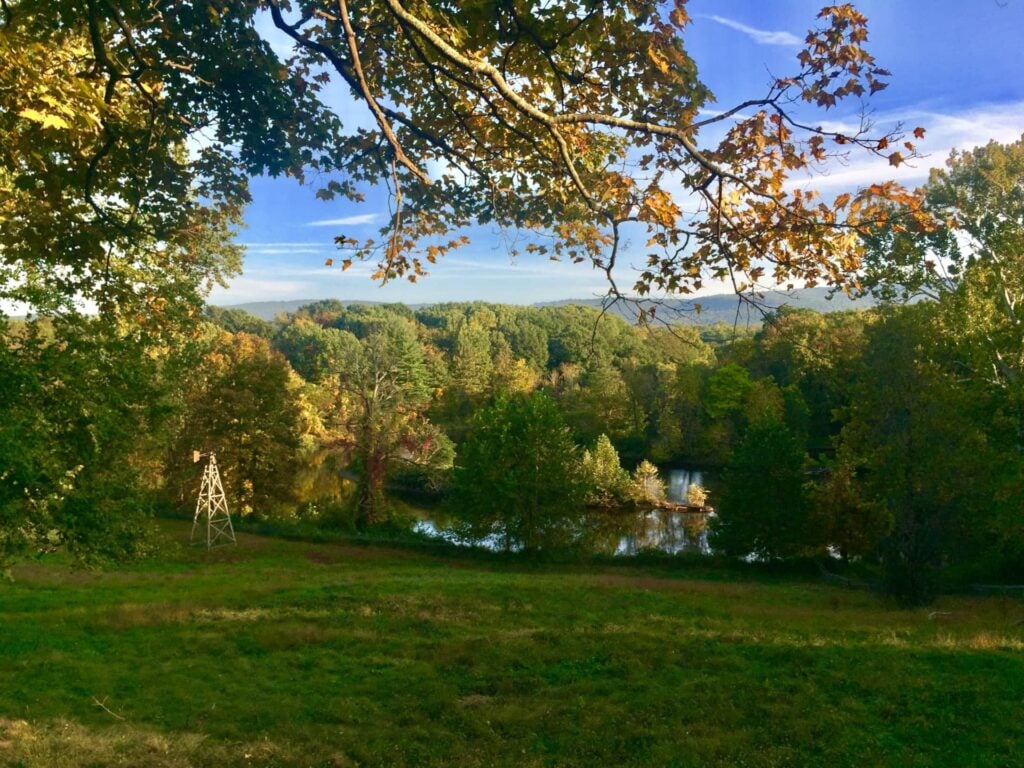 Chef Charlise Rookwood is one of the many vegans to have stayed at the inn.
"I absolutely love my time at The Gray Barn," she told Plant Based News. "It's a peaceful retreat that offers a respite from the chaos of urban life. Being surrounded by nature and animals can be a calming and rejuvenating experience."
She went on to say that the fact that the inn only accommodates a small number of people at a time is a "definite advantage," adding: "This meant we received personalized attention and enjoyed the tranquility of the surroundings without being disturbed by crowds or noise.
"The Gray Barn is the getaway definitely one of my favourite places to recharge and connect with nature," she continued.
Book your stay at The Gray Barn
The Gray Barn's calendar is open all year, so guests can visit whenever they'd like.
To find out more and to book your stay visit their website here
Want to stay at the Sanctuary? For March, use discount code 'MARCH25' to get 25% off.
The Woodstock Farm Sanctuary
Woodstock Farm Sanctuary is an animal rescue and advocacy organization that works to end animal exploitation and build a more compassionate world. Located in High Falls, the sanctuary provides a safe haven for rescued farmed animals, including cows, chickens, turkeys, pigs, goats, sheep, and more.
The mission of Woodstock Farm Sanctuary is to rescue farmed animals from cruelty and neglect, provide them with a safe and nurturing home, and raise awareness of their plight. Through educational programs, outreach efforts, and advocacy campaigns, the sanctuary works to create a more compassionate world for all animals.
The sanctuary operates on the belief that animals have an intrinsic right to be treated with respect and compassion and works to promote a more peaceful and sustainable way of living. Since it was founded in 2004, Woodstock Farm Sanctuary has been a beacon of hope for farmed animals, providing them with a space to live free from fear, exploitation, and suffering.
The sanctuary's commitment to animal welfare and compassionate living extends beyond the walls of the sanctuary. In addition to rescuing and caring for animals, the sanctuary also provides educational programs for children, adults, and families, as well as outreach and advocacy campaigns to raise awareness of animal exploitation and inspire people to make more compassionate choices.
Find out more about Woodstock Farm Sanctuary on its website.
The Importance Of Animal Sanctuaries
Animal sanctuaries are vital from both a vegan advocacy and education perspective. They are firstly and foremostly places for abandoned and rescued animals to live life free from fear, pain, and suffering. As well as providing this haven for the animals, they also provide a space for people to connect with and learn about them.
At a sanctuary, visitors can observe the animals engaging in their natural behaviors, understand the unique personalities and individual needs of each animal, and learn about their complex social lives. This provides valuable insight into the lives of these animals and why we need to protect them.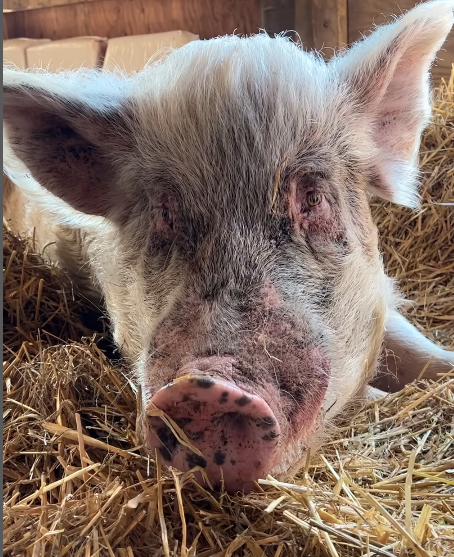 Animal sanctuaries also provide an opportunity to connect with animals meaningfully, forming a bond and sparking compassion in visitors. This connection is essential in helping shift people's consciousness and inspiring them to make more compassionate dietary and lifestyle choices.
Additionally, animal sanctuaries provide educational programs and workshops tailored to children, adults, and families to help further expand their understanding of animal rights and veganism. These programs can be powerful in growing awareness of the plight of farmed animals, inspiring visitors to join the vegan movement, and take action to create positive change.
By supporting animal sanctuaries, we can help to protect animals from exploitation and provide them with a haven where they can live out their lives in peace. We can also help to raise awareness of the plight of farmed animals and inspire more people to choose a vegan lifestyle. Read more about animal sanctuaries and how we can create a more compassionate future for all animals.
It's important to be aware that some businesses may call themselves "sanctuaries" on false pretences. See PETA's guide on spotting genuine animal sanctuaries here.