A hotel in the Yorkshire Dales is going fully plant-based. Beck Hall in Malham will become what's thought to be England's first completely plant-based hotel with new menus from December 1.
The menus at Beck Hall in Malham are already half plant-based. But owners Louise and Andy Macbeth decided to go all in with their catering after undergoing their own journey towards veganism.
"We'd previously enjoyed eating out, but finding quality vegan food can be difficult, with often only one option on a menu and the dishes wouldn't be as good as we could make at home," Louise Macbeth told Plant Based News. "Considering this and the fact that it didn't sit well with us that we were still selling animal produce at Beck Hall, we decided to take a leap and become England's first fully plant-based hotel."
Many other features of the hotel will be vegan. These include toiletries, in-room trays, laundry detergents and conditioner, duvets and pillows. Staff are not permitted to bring non-vegan lunches to eat on site.
Some of the furnishings are not currently vegan, such as leather booth seating and chairs, wool in carpets, and down in cushions. "We won't be replacing these until worn," said Louise. "However when we do replace them it will be with vegan alternatives."
The hotel is open for bookings while it makes the final transition to being plant-based.
Compassion for animals
The transition to serving all vegan food follows the Macbeths' own journey to cutting animal products out of their lives.
"We were living onsite at Beck Hall in Malham and one night the cows were so noisy, bellowing all night," Louise explained. "We later found out that they were calling out for their calves who had been taken away so that the mother's milk was available for us.
"As new parents to twins, we couldn't fathom this unbearable cruelty just so we could drink cow's milk, when there are so many other options available. This was the start of a journey that eventually led our family to becoming plant-based."
The Macbeths, who have run the hotel for nearly a decade, said the response to their announcement has been "amazing." Other vegan businesses have praised the move too. According to a press release from Beck Hall, the team at The Queen Inn Cwmbran, Wales – the country's first vegan steakhouse – said: "We transitioned to fully vegan in January 2022 and have only gotten busier. Aligning your business with your ethics massively empowers what you're doing, and we've been so passionate about our business ever since."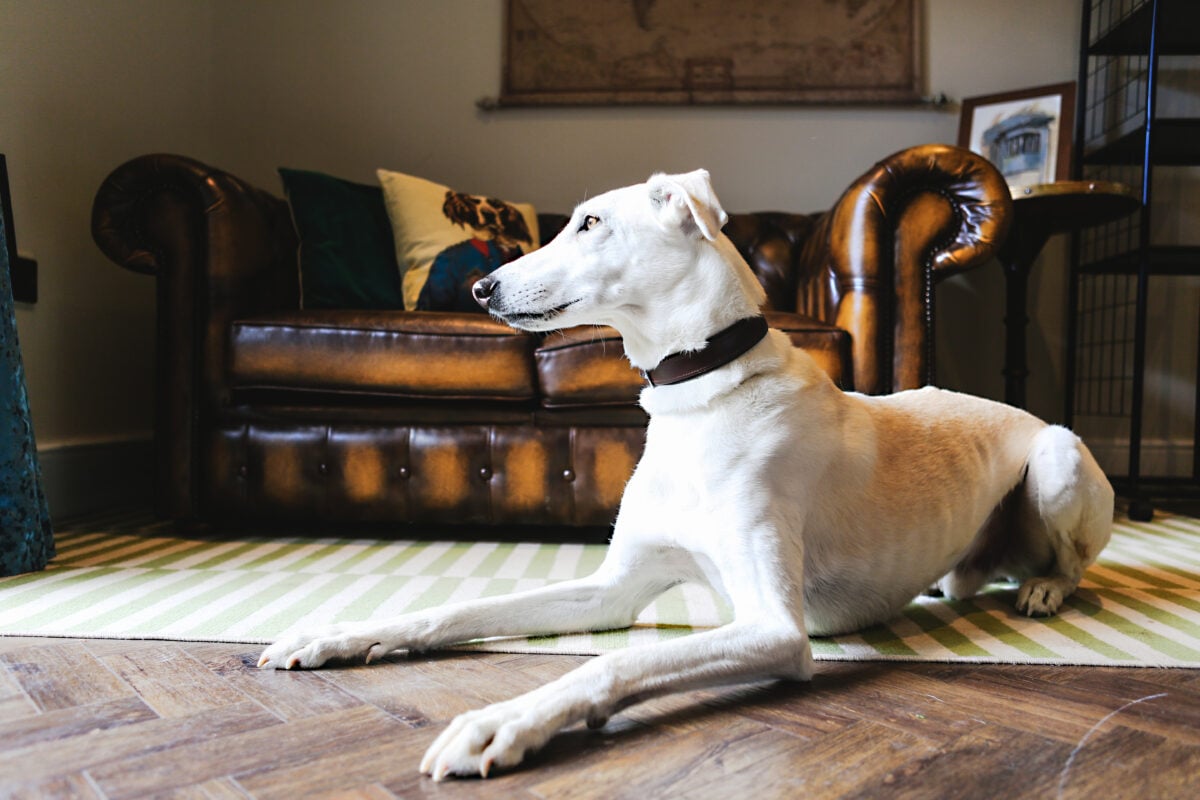 Beck Hall is already a popular award-winning hotel. Accolades include Trip Advisor's Travelers' Choice 2023 and winning a Bronze Award from Green Tourism. The hotel is dog-friendly, making it a great place to stay for those taking their companions on walking holidays in the Yorkshire Dales. While customers can bring non-vegan food for their dogs, any treats provided by Back Hall will be vegan.
Exciting new menu options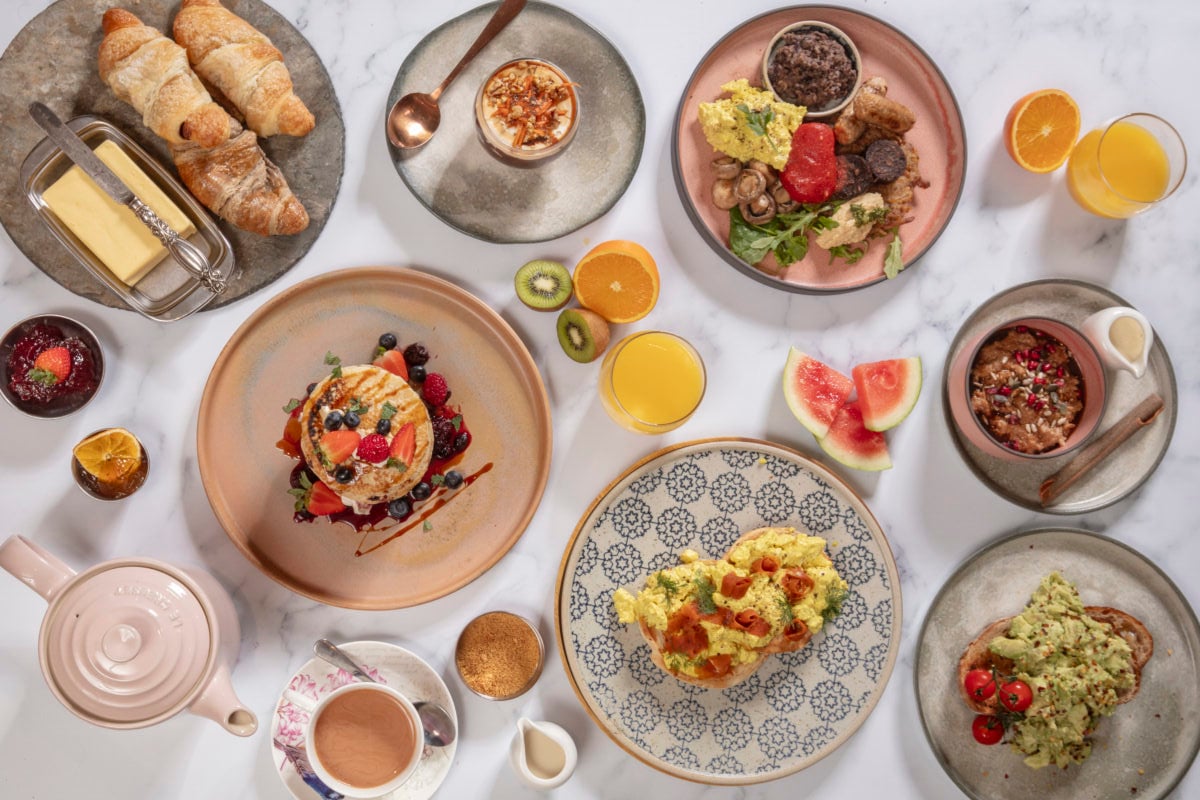 Beck Hall serves breakfast, lunch, dinner, afternoon tea, and Sunday roasts. Sample menus reveals some of the meals that guests have to look forward to.
Before setting out for a day of walking on the Dales, guests can fill up at the breakfast bar or order a full English, pancakes, or chai latte porridge. Lunch offerings include a range of sandwiches such as a "chicken" pesto baguette or Chuna bagel. More hearty options are available too, such as burgers and a hotpot pie.
After a day of hiking, guests can recover with a full three course meal. For starters, perhaps the potato and sweetpea samosas or the "shrimp" cocktail. Mains feature slow-cooked seitan ribs, Moroccan "lamb", or a North Indian thali. For afters: sticky toffee pudding, lemon chia cheesecake, or pomegranate and rose mess.
Afternoon teas include loose leaf teas, a selection of sandwiches, warm homemade scones with butter, jam and cashew cream and a variety of cakes. On Sundays, there is a choice of seitan roasts or a mushroom wellington. They come with all the trimmings including vegan Yorkshire puddings.
Beck Hall plans to "continue to foster a culture of innovation among the team and strive for excellence" in plant-based cooking. To this end, Louise Macbeth will begin a Diploma in Plant-based Culinary Arts at Le Cordon Bleu London culinary school in January 2024.
More plant-based accommodation
Beck Hall may be the first plant-based hotel in England, but it isn't the first plant-based accommodation. In fact, there are several vegan and plant-based bed and breakfasts dotted already dotted around the country.
Goats & Oats at Garsdale is a fully vegan bed and breakfast a little farther north in the Yorkshire Dales. Run by Graham and Linda Bourke, who told London Vegan Diaries: "We chose to move to the Yorkshire Dales due to the beautiful surroundings and to provide a place for vegans to visit without having to worry about what's on the menu or what the people at the next table will be eating." The toiletries and furniture are entirely free of animal products too.
In Scarborough, North Yorkshire, Peasholm Park Vegan B&B offers guests a Full Vegan Breakfast or lighter options such as scrambled tofu on toast. Twigs and Leaves Vegan B&B in
Lincoln is a Grade II listed cottage offering freshly made dinners. It is closed over the winter.
Scotland has a dog-friendly plant-based hotel, Saorsa 1875, which offers breakfast, lunch, and dinner. The Field Shelter in Perthshire, Scotland is both a guest house and an animal sanctuary, currently focused on rescuing sheep.
More like this: