Developed by German pharmaceutical company, Axunio, Paraveganio contains only plant-based ingredients and is the first product to be awarded the vegan certification by The Vegan Society. 
"By completely dispensing with animal additives, we guarantee a 100 percent vegan drug, and have also had this officially certified by The Vegan Society – as the very first pharmaceutical company in the world!" says Axunio on its website.
While paracetamol is one of the most popular over-the-counter painkillers in the world, many are unaware that most paracetamol products contain an animal-derived additive known as magnesium stearate.
Magnesium stearate, the magnesium salt of stearic acid, is commonly used for its lubricating properties for tablets and capsules in the pharmaceutical industry. It's the stearic acid that is usually derived from animal fats.
Free from animal-based ingredients
Paraveganio is free from animal-based magnesium stearate and instead contains magnesium stearate derived from pure vegetable origin.
The certified vegan painkiller contains 500mg of the proven active ingredient paracetamol. And just like other paracetamol products, it can be taken to help fight fevers, as well as relieve mild to moderate pain.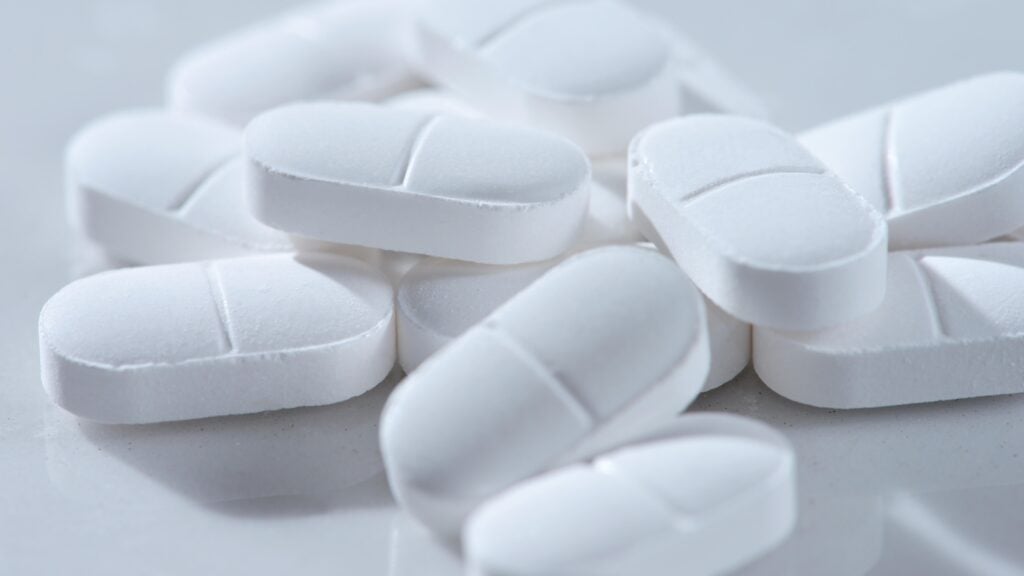 According to The Vegan Society, around 75 percent of the most commonly prescribed medicines in the UK contain animal-based ingredients. And of course, many more are tested on animals before being approved for use.
"With the launch of our first vegan-certified drug, we want to initiate a long-term rethink in the pharmaceutical industry," said Julia von Horsten, product and business development manager for Axunio.
'Make more medicines vegan'
The vegan certification represents a landmark moment for The Vegan Society.
The Vegan Society has been calling for the production of animal-free medicinal products for many years. Its 2017 campaign "Make More Medicines Vegan" directly petitioned the UK government to make more alternatives for the increasingly growing vegan community. 
"We're delighted to see our Vegan Trademark for the first time on a vegan medicinal product. We know that many vegans struggle to find a medication that is both suitable to their needs and in line with their beliefs, which can be distressing," shared Ericka Durgahee, marketing manager at The Vegan Society, in a press statement.
Now available in Germany
While Paraveganio tablets are only currently available in Germany, Axunio has plans to expand to other markets in the near future. To find out more about the vegan-friendly product, head on over to Axunio.