The world's first plant-based COVID-19 vaccine, COVIFENZ, has been granted approval for use across Canada.
The vaccine was developed by Quebec City-based company Medicago Inc. in collaboration with British pharmaceutical giant GlaxoSmithKline (GSK) and is the first authorized coronavirus jab made using plant-based protein technology.
This news adds to the ongoing discussion of whether the COVID-19 vaccinations are vegan.
What is a 'plant-based' vaccine?
Plant-based vaccines use live plants as bioreactors that produce virus-like particles (VLP) that mimic the genetic structure of COVID-19. This evokes an immune response when injected, triggering the body's immune system to fight against it.
The term plant-based simply refers to how the shot is made – there's no egg or actual virus involved in the production, unlike conventional vaccines.
"The approval of our COVID-19 vaccine is a significant milestone for Canada in the fight against the pandemic," said Takashi Nagao, President, and CEO at Medicago.
How is COVIFENZ made?
Medicago uses plants to grow VLP, which copy the spike protein that coats the coronavirus. It's the particles that are removed from the leaves of the plant and purified to produce the final material that is used to create the vaccine.
Then an immune-boosting chemical known as an adjuvant, produced by GSK, is added to the shots to essentially help rev up the immune system.
The approval was based on phase 3 trials published by the companies in December. The study involved 24,000 adults, and the plant-based vaccine was found to be 71 percent effective at preventing COVID-19, and 75.3 percent effective against the Delta variants.
As the study was conducted before the Omicron variant emerged, Medicago notes that it is working on another version that can tackle the Omicron variant.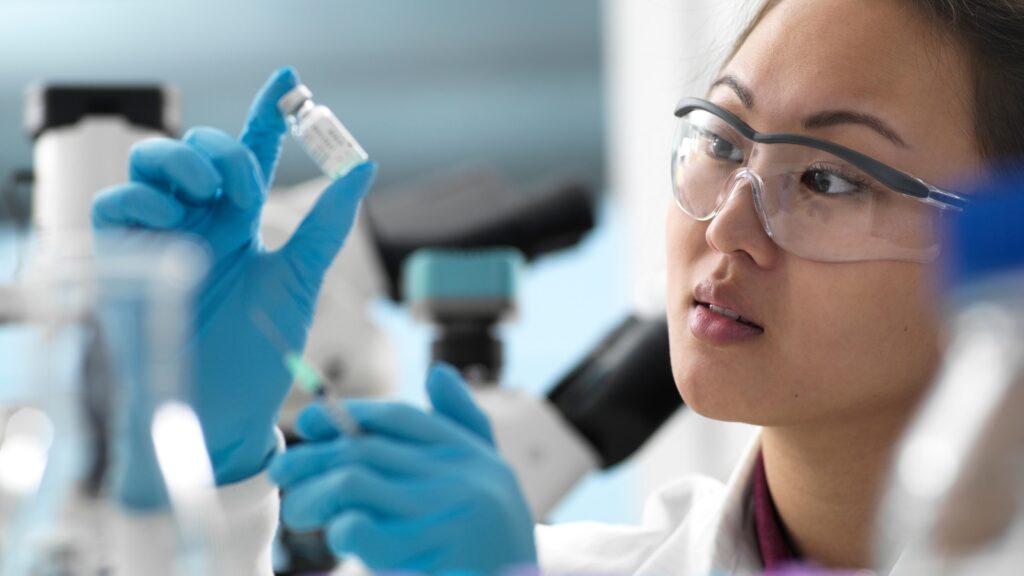 "This first approval is an important milestone in our approach of pairing GSK's well-established pandemic adjuvant with promising antigens to develop protein-based, refrigerator-stable COVID-19 vaccines," explained Roger Connor, President of GSK Vaccines.
Similar to the dominant vaccines produced by Pfizer and Moderna, COVIFENZ is a two-shot dose and has been cleared for adults aged between 18 to 64 years old.
Possible side effects of the vaccine…
According to the Canadian government, the most common, but temporary, side effects of the vaccination can include redness, soreness, swelling, chills, fatigue, joint aches, mild fever, headache, nasal congestion, sore throat, muscle aches, diarrhea, coughing, and nausea.
They also mention that a severe allergic reaction, called anaphylaxis, is rare after getting vaccinated with COVIFENZ.
The signs and symptoms of anaphylaxis to look out for include swelling of the lips, face, tongue, or airway, hives, difficulty breathing, sudden low blood pressure, increased heart rate, abdominal pain, loss of consciousness, vomiting, and diarrhea.