Avoiding red meat could lower your risk of developing endometriosis, while a plant-based diet could help ease symptoms, a new scientific review suggests. 
The research was published in the medical journal Frontiers in Nutrition. It looked at a number of studies to examine how food could contribute to the condition. It found that the anti-inflammatory properties of plant-based diets may help sufferers. Meanwhile, some meat was associated with a greater risk of developing the disease. 
Endometriosis affects between one and five percent of women and people of productive age in North America, Australia, and Europe. It occurs when endometrial tissues are present outside the uterine lining, often on the external surface of the uterus, abdominal wall, ovaries, fallopian tubes, or intestines.
According to the NHS, symptoms can include pain in the lower tummy (which is often worse during your period), period pain that prevents you doing normal activities, and pain during or after sex.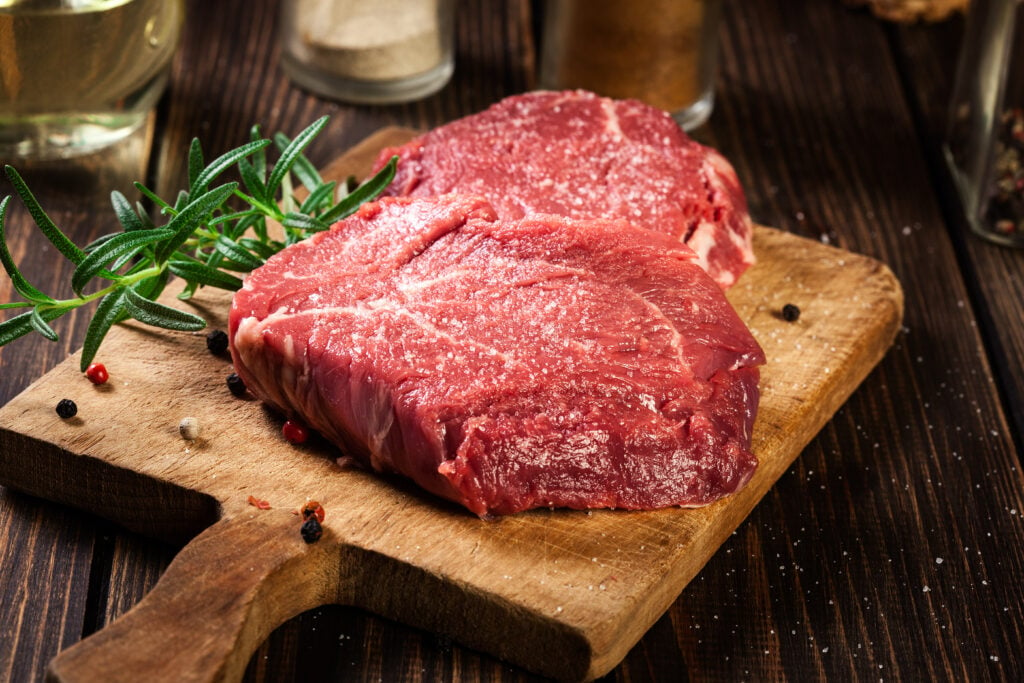 Research findings
Authors of the new scientific review highlight that treatment for endometriosis is limited, and that nutritional intervention may be a "helpful" course of action. 
Endometriosis symptoms are associated with high levels of estrogen in the blood. Consuming red and processed meat has been claimed to increase such increased levels of estrogen.
Study authors claim that reducing dietary fat, while increasing fiber, have been shown to "reduce circulating estrogen concentrations." This, they say, could present a "potential benefit for individuals with endometriosis."
Authors highlighted a study that found that women who consumed more than two servings of red meat per day had a 56 percent increased risk of developing endometriosis than those who consumed less than one serving per week. Consumption of poultry has also been highlighted as presenting a possible higher risk of the condition.
Best foods for endometriosis
Plant-based diets are considered helpful for endometriosis symptoms due to their ability to reduce inflammation associated with the condition.
This has been documented in research into other health conditions, too. For example, in a study on coronary artery disease published by the American Heart Association, those following a strict vegan diet experienced less inflammation than those eating animal products. 
In the new review, study authors highlight that seaweed is an ideal food for those suffering with endometriosis. A study of post-menopausal women indicated that the food lowered their estrogen levels. The review's authors highlighted that it "offers potential to reduce estradiol concentrations in pre-menopausal women."
In addition, vitamin D "may have helpful effects for prevention and treatment" of endometriosis, the review says.
Vitamin C has also been found to reduce the likelihood of the condition. A 2009 study conducted in Mexico found that those who had endometriosis had a 30 percent lower intake than those who didn't. They also consumed 40 percent less vitamin E.