A low-fat vegan (plant-based) diet could reduce severe hot flashes by 92 percent in postmenopausal people, a new study has found. 
The research comes from the Physicians Committee for Responsible Medicine, and was published in the peer-reviewed medical journal Maturitas. It looked at 84 postmenopausal women who were reporting two or more moderate-to-severe hot flashes each day. Some were put in the intervention group, which required them to follow a low-fat vegan diet that included half a cup of cooked soybeans a day for 12 weeks. The rest were in the control group, and kept up their typical diet.
It found that women who followed the low-fat vegan diet had a reduced intake of advanced glycation end-products (AGEs). These are dietary compounds that disrupt hormones. This led to a 92 percent reduction in severe hot flashes in these women, as well as a 88 percent decrease in moderate-to-severe hot flashes.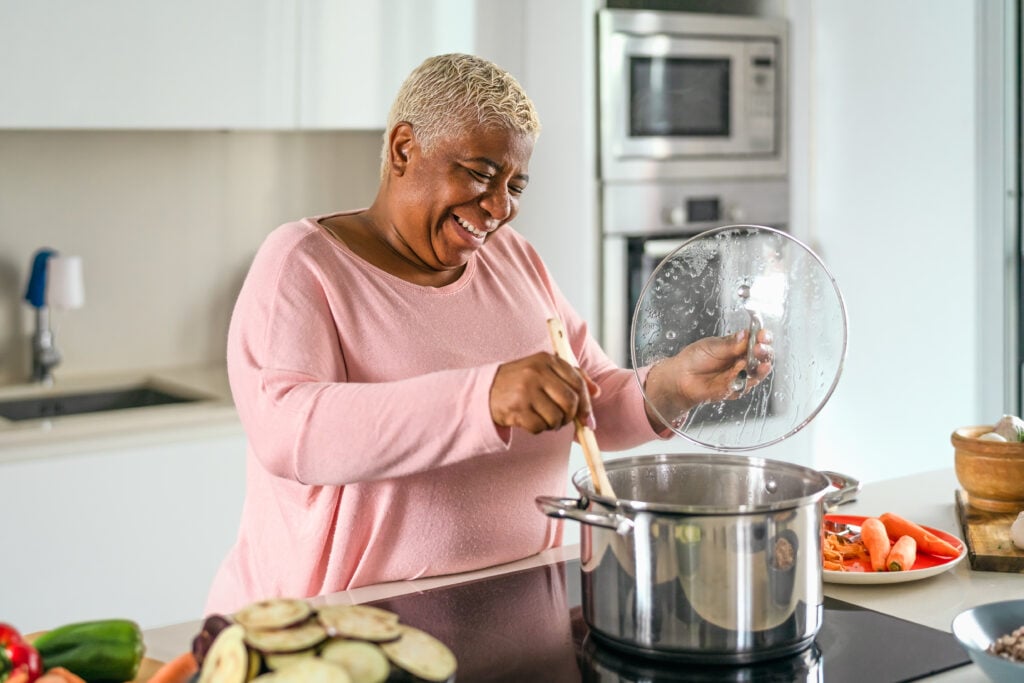 "Eating meat increases the amount of hormone-disrupting advanced glycation end-products circulating in the body, which contributes to hot flashes," said lead study author Hana Kahleova. "A low-fat vegan diet reduces intake of AGEs, improving hormonal balance and significantly decreasing hot flashes."
The link between meat and AGEs
According to the study, animal products tend to be higher in AGEs than plant-based foods. Grilling and other dry methods of cooking tend to increase the levels of these in meat products.
People who have high levels of AGEs in their bodies tend to experience inflammation and oxidative stress. Both of these are known to contribute to hot flashes. AGEs can also interfere with the body's estrogen levels.
The study states that 63 study participants entered complete hot flash and dietary data. From this, researchers discovered that there was a 73 percent decrease in dietary AGEs in the intervention (vegan) group. Comparatively, there was a seven percent increase of these in the control group.