Vegan fried chicken start-up VFC just announced its first major retailer listing – with Tesco, the largest supermarket chain in the UK.
Three VFC products will be rolled out to 370 Tesco stores nationwide from World Vegan Day (November 1).
Tesco will stock VFC's Original Recipe Chick*n Fillets, Popcorn Chick*n, and Chick*n Bites.
The vegan chicken is made from wheat protein. It boasts a southern fried and crispy corn flake coating.
New vegan brand on the block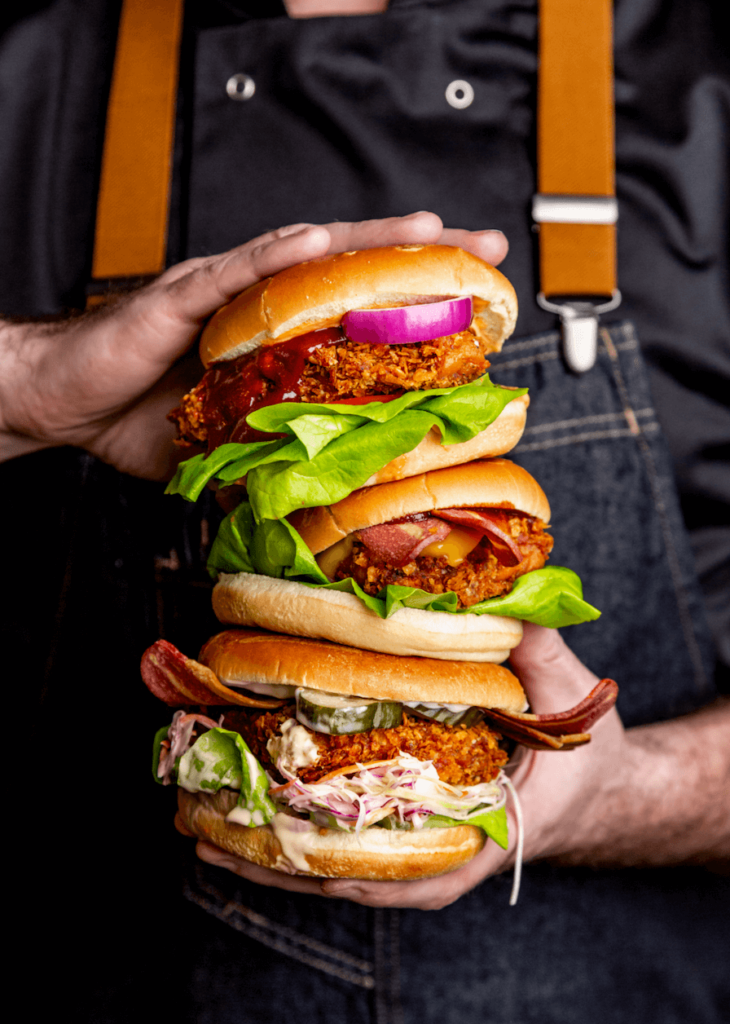 Matthew Glover co-founded VFC just 10 months ago.
"We're incredibly excited to be working with Tesco to bring VFC into mainstream grocery. As the new vegan brand on the block, we couldn't be happier to join the range of quality vegan products already offered by Tesco, and to be injecting a little passion into the sector," he said in a statement sent to Plant Based News.
He continued: "Our mission, of course, is to disrupt the current food system that is tied to factory farming, slaughterhouses and environmental degradation.
"And we're doing all that with delicious feel-good food. This is a very important – and very welcome – milestone for us and, as a well-funded startup backed by Veg Capital, it is just the start."
Chef Derek Sarno, Tesco's Director of Plant Based Innovation and Co-founder of Wicked Healthy, applauded the move.
"I'm thrilled that Tesco is the first large retailer to bring VFC to the mainstream market. The plant-protein market is growing rapidly, and VFC brings something genuinely exciting to the sector," he said.
Sarno added that VFC's products don't compromise on flavor and make plant-based eating more accessible.
Ruffling feathers in the UK and beyond
The Tesco launch will be accompanied by a 'sassy' marketing campaign, VFC said. Advertisements will cover the London Underground and bus sides. Initially, the ads will appear in London but a week later, they'll be brought out in Manchester, Bristol, Brighton & Hove, and Kent too.
VFC, which considers itself an activist brand, hasn't disclosed exact details, but promised the campaign will 'ruffle a few feathers'.
The Tesco announcement follows VFC's recent debut in North America. The start-up launched in quick-service restaurants along the US west coast and across Canada.
To celebrate, the start-up created an offbeat marketing campaign. The VFC team recreated scenes from iconic American culture, including the films When Harry Met Sally and Ghost.