This is a sponsored post * [what is this?]
After setting out on a mission to make vegan fast food accessible for everyone, and selling more than 2,000 plant-based burgers per week in January, Ready Burger is ready to take on the fast food giants.
The 99p classic Ready Burger, initially reduced to 99p from £1.99 to coincide with Veganuary this year, will become a permanent 99p fixture on the company's menu at both its London sites in Crouch End and Finchley Road.
Ready Burger founders, Max Miller and Adam Clark, spoke about their decision to keep the 99p price point.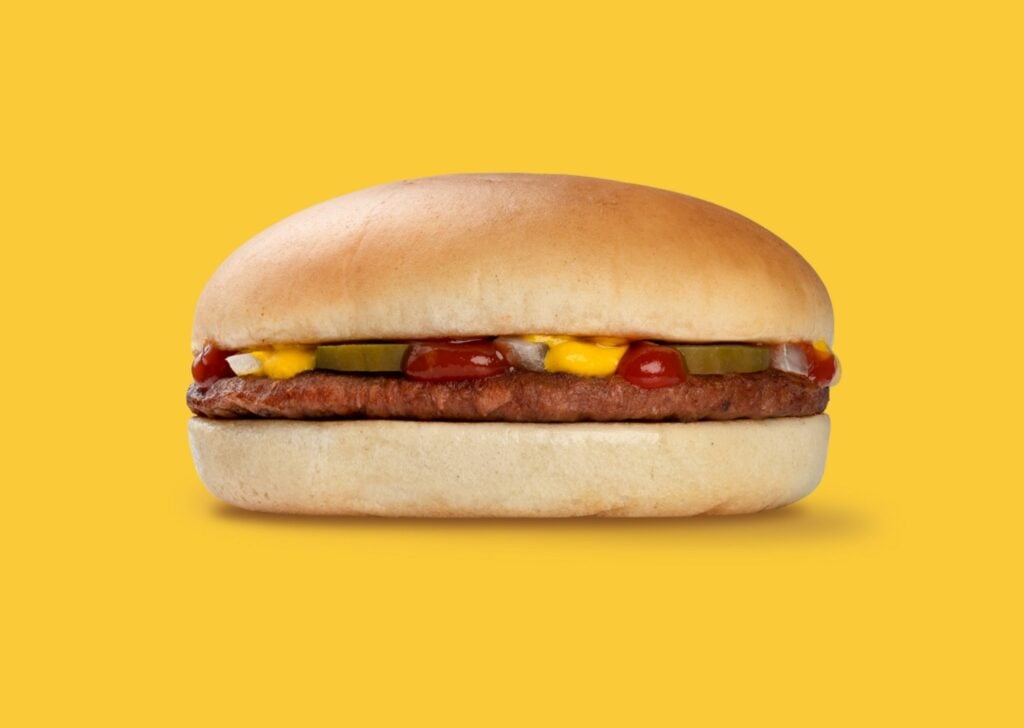 They told Plant Based News: "We wanted to double down on our core mission of serving delicious, speedy, plant-based fast food at unrivaled prices accessible to anyone in the market."
At less than one third the cost of McDonald's McPlant burger, which comes in at £3.59, and Burger King's plant-based Whopper at £4.99, Ready Burger is staying true to its word.
Cost puts people off vegan food
Research has indicated there is a widespread belief that plant-based diets cost more to maintain. Researchers from Bath University uncovered that although meat-eaters agree with ethical and environmental arguments for veganism and vegetarianism, they don't follow these diets for practical reasons.
Researchers asked 1,000 UK meat-eaters about their attitudes towards vegetarian and vegan diets. They found that three negative beliefs persisted: meat-free eating is "difficult," "not enjoyable," and "expensive."
These barriers, relating to taste, price and convenience, are what Ready Burger is tackling at its core.
In their quest to offer vegan fast food that is great value for money, Miller and Clark focussed on building a comprehensive plant-based supply chain. This included partnerships with world-leading alternative protein manufacturers helping to develop affordable and tasty options.
And while its name clearly pays homage to its iconic burgers, Ready Burger also serves plant-based crispy chicken filets, fries, drinks, and ice cream.
The Ready Burger difference
Although many major fast food chains, including KFC, McDonald's, and Burger King, have expanded their menus to cater for vegan and vegetarian diets, some customers are put off by their cooking methods.
For example, McDonald's website reveals that its plant-based patty is cooked in an oven that is also used for meat products, but not at the same time. Other companies cook their meat-free food in the same oil as animal meat.
Ready Burger on the other hand has successfully removed animal agriculture from its supply chain, and as a result, has a 100 percent plant-based menu. This means there is no risk of cross-contamination in its kitchen.
Overtaking major fast food chains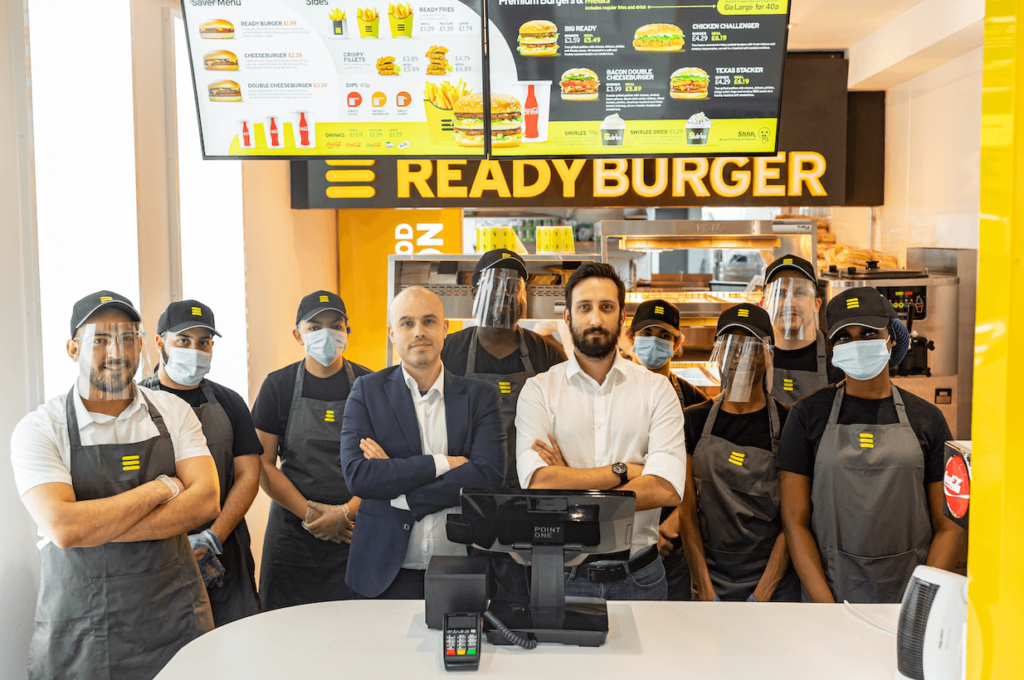 Whipping up an average of 285 plant-based burgers every day for customers at each of its sites, Ready Burger is already selling four times more than McDonald's McPlant burger sold during its US pilot.
According to an article featured in CNBC, McDonald's sold 70 vegan burgers per day at each of its eight pilot restaurants during initial trials of the menu item last year.
Growth ahead for Ready Burger
Ready Burger currently has two sites in London and will open two more later this year.
Then, the company plans to set up locations abroad, with a view of taking on the wider fast food industry.
For more information about Ready Burger, including its menu, locations, and ingredients, you can visit the website here.
* This is paid-for content; funds from this article help Plant Based News continue to provide millions of people around the world with free content they know and love. We only work with brands we support and use ourselves.