In a very unexpected plant-based food launch, Kellogg's has announced the debut of Pringles-flavored vegan chicken fries in the US.
The company has combined two of its brands – MorningStar Farms and Pringles – to create the unusual vegan snack.
MorningStar Farms Chik'n Fries will be available in two plant-based flavors, Original and Cheddar Cheeze. The former will offer a classic potato and meatless chicken broth taste. The latter will feature spice, salt, and dairy-free cheddar. They will be available in US stores from March.
"Given our mission to bring more people into the plant-based protein space, partnering with Pringles seemed like the perfect next step in plant-based innovation for MorningStar Farms," said Danielle Rappoport, Kellogg's Marketing Director, Plant-Based Protein.
She added that the new product brings a "distinct flavor profile for a groundbreaking matchup."
Kellogg's embraces plant-based food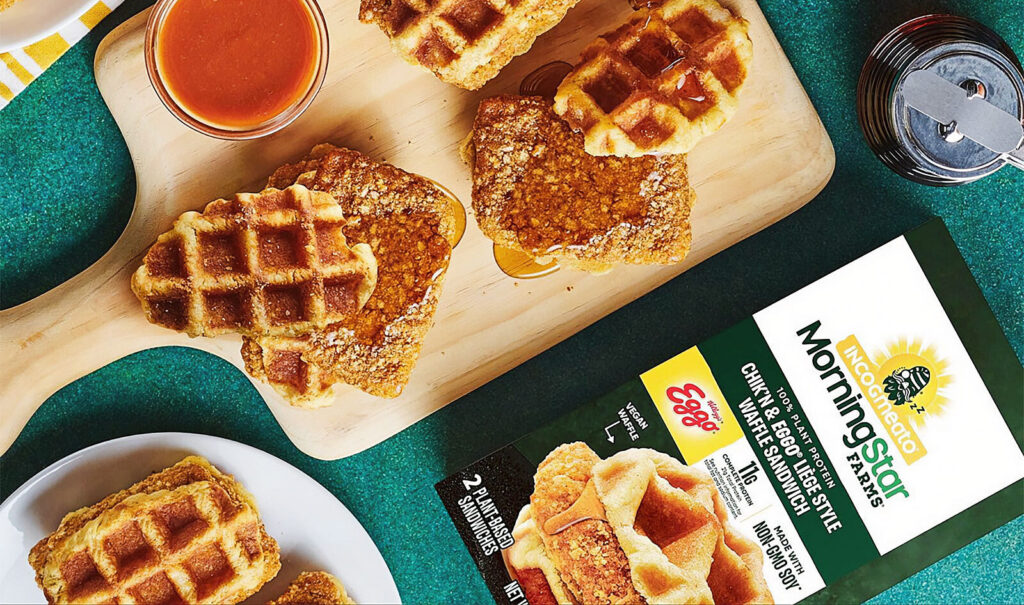 Kellogg's is one of a number of companies to have tapped into the ever-growing vegan market.
MorningStar Farms, which produces vegan and vegetarian food, was bought by Kelloggs in 1999. Launched by Worthington Foods in 1975, it's been heralded as one of the first companies to introduce Americans to using soy as a meat replacement.
Recently, Kellogg's revamped the brand with its "Incogmeato line," which features vegan chicken, breakfast sausage, and burgers.
These launches coincide with the skyrocketing popularity of meat-free eating. The plant-based meat market has been growing year on year, and experts have predicted it will be worth $24.8 billion in 2030.