Meat-alternative pioneer THIS has been caught up in a scandal after a whistle-blower discovered the brand secretly using lab-grown meat.
The company has up until now claimed to be entirely plant-based, using patented processes to create the award-winning meat-like taste and texture.
THIS scandal
THIS exploded into the vegan meat scene back in 2019, debuting its flagship products that 'look and taste just like meat' in a host of UK retailers.
However, Katie Shields, who appears to be THIS' Social Media Executive, released unverified footage from the company's laboratory.
The grainy footage, which has not yet been verified by officials, appears to show THIS staff using real chicken DNA to create its 'hyper-realistic' products.
The video shows lab utensils, petri dishes with blood on them labeled 'chicken' – and feathers on the laboratory floor.
Individual chunks of real-looking meat can be seen in the footage. However, it is not yet confirmed whether they are plant-based or lab-grown samples.
'It's a bit of misdirection'
In a recorded Zoom call with Shields, co-founder Andy Shovel states: "I don't see that we're doing any harm.
"You know, industrial farming is the real problem. We're just kind of saving the day… It's a bit of misdirection – harmless misdirection."
The video also appears to show livestock signs, staff wearing lab coats, and chickens having pipettes inserted into their mouths.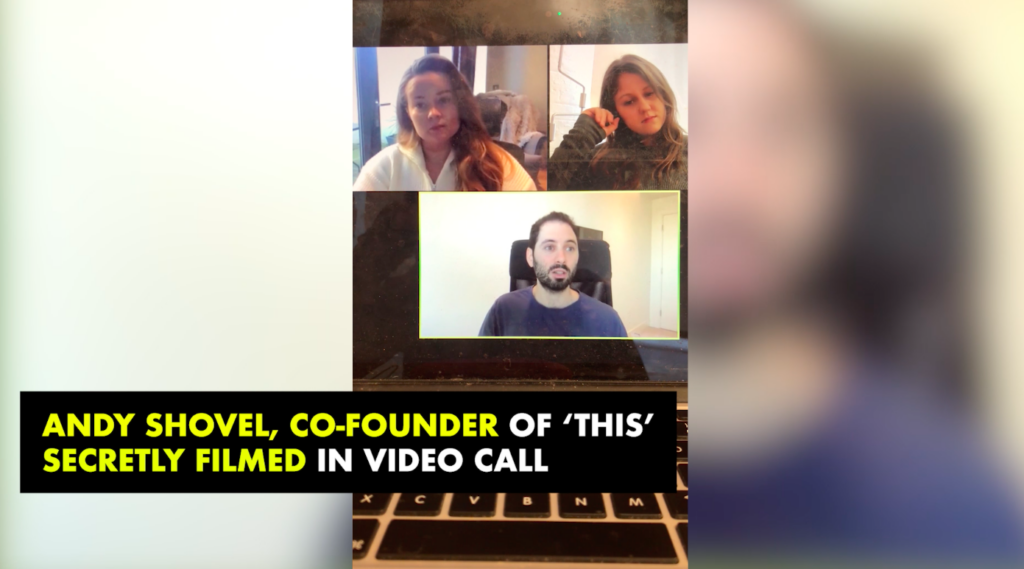 Boycott
Shields reached out to Plant Based News to expose the scandal, making sure THIS 'doesn't get away with what they're doing'.
She also exposed the company on social media, taking to the THIS Instagram account to share the shocking footage with its 88,000 followers. 
THIS has since faced a flurry of backlash from fans – with some pledging to boycott the company altogether. It has since shut down its website.
PBN contacted THIS for comment but was met with an Out Of Office alert saying staff members are refusing to comment on the situation
*No animals were harmed in the making of this video! We can confirm this video was an April fool's prank in collaboration with THIS. The company is in fact entirely plant-based.