Brands including Aussie, Herbal Essences, and Dove can now be certified as cruelty-free after a "breakthrough" change to animal testing laws in China.
Cruelty Free Kitty, a website that verifies and maintains a database of cruelty-free brands, announced the news. It confirmed that it had added 10 new cosmetics brands to its books.
Previously, any company that sold products in mainland China could not be certified due to the fact that Chinese laws mandated animal tests for all cosmetics sold there.
In recent years, however, China has gradually relaxed its rules, meaning these brands have been able to bypass pre-market and post-market animal testing. Their products are reportedly now not tested on animals anywhere in the world.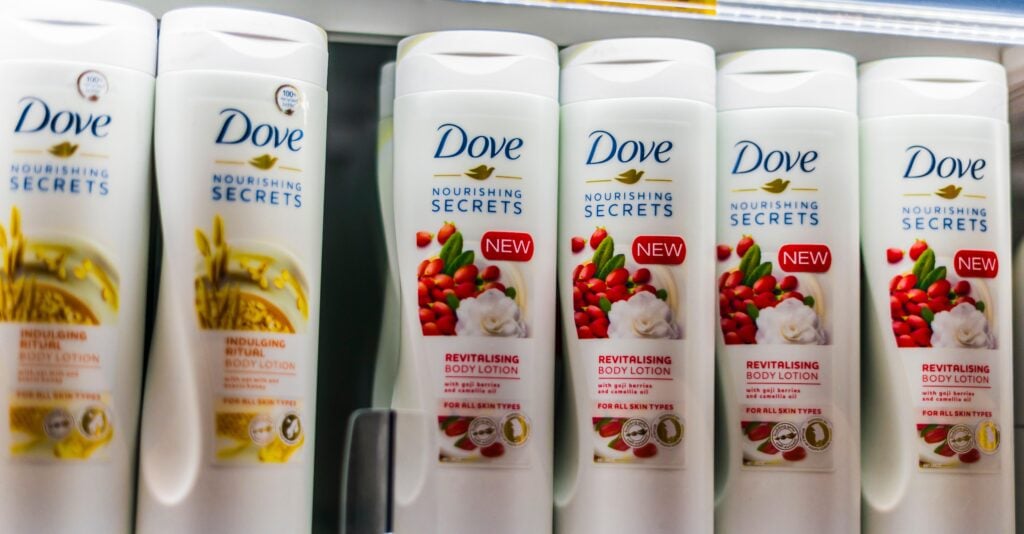 The brands newly verified as cruelty-free are as follows:
Herbal Essences
Dove
Wet n Wild
Physicians Formula
First Aid Beauty
Supergoop!
Rituals
Aussie
Simple
Suave
"This is exciting news for the future of a more ethical beauty industry in 2023 and beyond, and we're looking forward to more brands taking the humane route to enter the Chinese market," Cruelty Free Kitty wrote on Instagram.
What does cruelty-free mean?
Cruelty-free brands are those that do not test their products – or their ingredients – on animals at any point.
It is not a regulated term, meaning companies are legally allowed to use it even if they do test on animals.
Despite the fact an increasing number of countries are cracking down on cosmetics animal testing (it's illegal in the EU and many US states), many make-up and beauty brands are not currently certified as cruelty-free. This is partly due to the fact that most larger companies choose to sell their products in China.
China's relaxing of laws could, therefore, signal that more brands will become cruelty-free in the future.
What's the difference between cruelty-free and vegan?
While the above 10 brands are now considered cruelty-free, that doesn't mean they're vegan.
Cruelty-free products may not be tested on animals, but they can still contain animal-derived ingredients (such as beeswax or dairy milk protein).
However, many cruelty-free brands are also vegan, or offer at least some vegan products. If you're not sure, you should always check with the manufacturer.