Palm oil might be one of the most contentious ingredients on the planet. The vegetable oil is used to make food and beauty products, as well as biofuel. Many people have chosen to boycott palm oil for environmental and animal welfare reasons. But can a vegetable oil really be that unethical?
What is palm oil?
Palm oil, which comes from the fruit of oil palms, is the most widely consumed vegetable oil on Earth.
It's typically used as a cheap alternative to butter or the hydrogenated vegetable oils you sometimes find in it foods like chocolate, instant noodles, and packaged bread.
In 2019, The Guardian reported that at least one palm oil derivative can be found in 70 percent of personal care items such as shampoo, soap, and makeup.
Where does palm oil come from?
Oil palm trees are native to Africa but they were taken to South-East Asia more than 100 years ago. According to WWF, more than 40 countries produce palm oil, but 85 percent of the world's supply comes from Indonesia and Malaysia.
Palm oil production has skyrocketed over the last few decades. We now produce 71 million tonnes of it each year, which is 35 times more than we produced 50 years ago.
Why is palm oil problematic?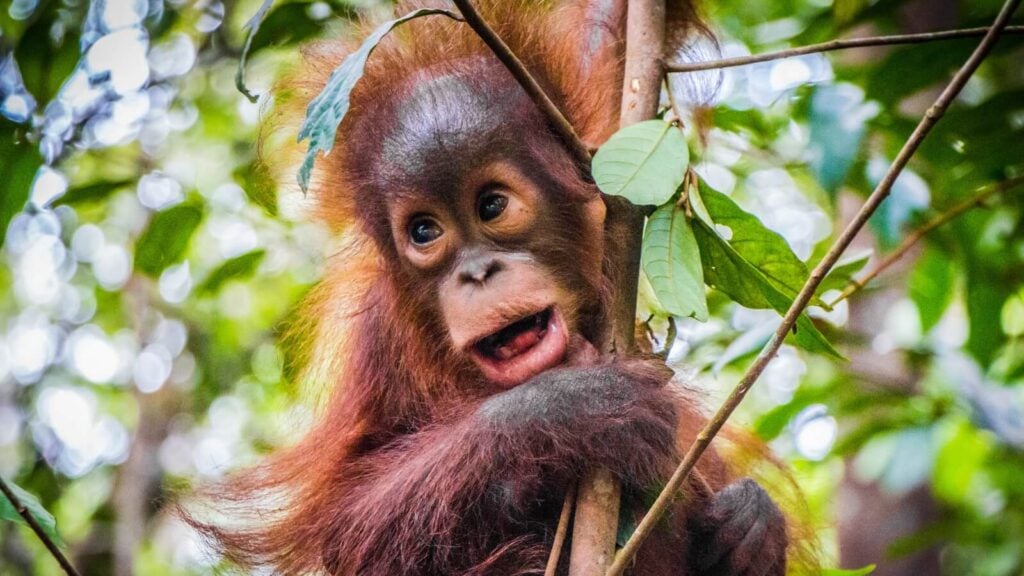 Palm oil is a source of significant deforestation, especially in Indonesia, which is home to 10 to 15 percent of all known mammals, birds, and plants.
In 2019, 857,000 hectares of land were burned in Indonesia, according to a report by Greenpeace. These activities are the top source of greenhouse gas emissions in Indonesia. They also threaten ecosystems by contributing to habitat loss and ultimately, biodiversity loss.
"The conclusion is stark: the palm oil sector – like the other high-risk commodity sectors – has been unwilling to reform," the report reads. "It is part of a broken global food and agriculture system."
According to The Orangutan Project, nearly 80 percent of orangutan habitat has disappeared in the last two decades. And now, more than 50 percent of orangutans live in unprotected forests that are managed by palm oil, timber, and mining companies.
Orangutans and palm oil
Palm oil is the leading cause of extinction for the critically endangered orangutan species, which shares 96.4 percent of our genes.
More than 6,000 of these great apes die each year, The Orangutan Project reports. This is especially notable given their already low population numbers – around 104,700 Bornean; 13,846 Sumatran; and 800 Tapanuli orangutans are left in the world, according to WWF.
Orangutans aren't the only ones at risk. Sumatran tigers, who also suffer from palm oil production, are thought to be down to just 400 animals. Pygmy elephants and Sumatran rhinos are at risk, too.
Can palm oil be sustainable?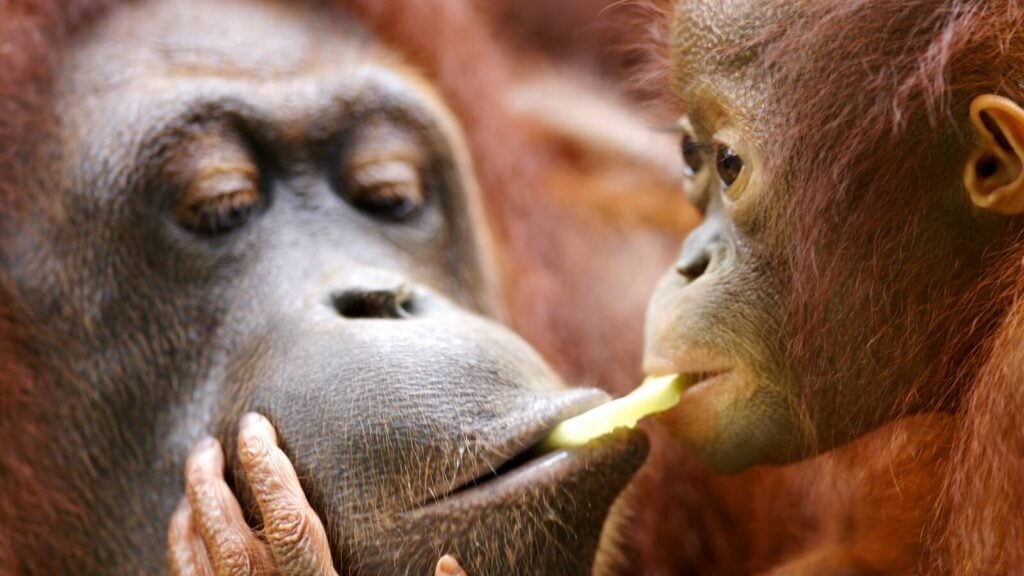 Oil palms are an efficient crop; producing more oil per land area than any other vegetable oil equivalent. And, palm oil supplies 35 percent of the world's vegetable oil demand while using just 10 percent of the land.
More organizations (and consumers) are pushing for sustainable production practices. But what does that even look like?
The Roundtable on Sustainable Palm Oil (RSPO) is the world's largest association for ethical palm oil production. It developed a set of environmental and social criteria which companies must meet to receive the Certified Sustainable Palm Oil (CSPO) label. The criteria include fair working conditions and wages and the protection of local communities' land and rights.
Areas rich in biodiversity and endangered species are under "strict protection," according to the RSPO.
'Sustainable palm oil is a con'
But not everyone is convinced. A 2020 study assessed the sustainability of all 78 plantations in Indonesia and 173 in Malaysian Borneo that have been certified by the RSPO. Speaking to Mongabay, study co-author Roberto Cazzolla Gatti said that companies can get around regulations by evaluating deforestation at plantations that are already heavily deforested.
"In the case of palm oil sustainability, if you have an already established plantation with small remnants of degraded forests, and you start to certify it on the basis of what the area is in the current time, you will never find signs of environmental impacts later on," he said.
The study found that in 1999, 85 percent of certified supply bases in Borneo were still forests inhabited by orangutans. Further, 5 to 18 percent of certified supply bases in Sumatra were still inhabited by tigers, rhinos, and elephants between 1985 and 1991.
"This means that the establishment of the sustainable plantations, after [legal or illegal] forest logging, occurred no more than 30 years ago," Cazzolla Gatti said. "Despite a recent past of habitat degradation, they are certified with a 'sustainability' label."
Others have echoed this sentiment. A post on Greenpeace Aotearoa (Aotearoa is the current Māori name for New Zealand) stated that "certified sustainable palm oil is a con." Greenpeace USA has called on companies to end their trade with any supplier responsible for ecosystem destruction. It also urged them to publish maps of produce group landholdings and make their supply chains transparent.
To learn more about palm oil and orangutan populations, visit The Orangutan Project.