This week, vegan meat brand THIS launched a tongue-in-cheek campaign for Valentine's Day that gained more traction than the company expected.
It was prompted by research that found that people in the UK consider bacon one of the "sexiest smells."
The plant-based start-up referenced data collected from 1,000 Brits. Around one in three (32 percent) of them said the smell of sizzling bacon is sexy.
That's what motivated THIS to create an all-vegan bacon perfume, called THIS Eau Du.
The fragrance features smokey, woody, and savory scents, which are "guaranteed to seduce even the most carnivorous" people, a press release said.
"It's the underdog of aphrodisiacs and one of the best things you can get your hands on this Valentine's Day," it stated.
Andy Shovel is the co-founder of THIS and a self-confessed former "meat fanatic." He elaborated on the campaign in a statement: "We've had quite a few lewd and inappropriate proposals from customers who've tried our Isn't Bacon; so it makes sense to us that users of our Eau Du Isn't Bacon could instantly become more attractive."
The company crafted 120 bottles of the fragrance, but it was nowhere near enough to meet demand. THIS revealed in an email to Plant Based News that the quirky product sold out in just 20 minutes.
All up, it received more than 25,000 requests for the perfume.
THIS vs the meat industry
THIS – which produces realistic meat alternatives like bacon, chicken, and lamb – launched a similarly coy campaign just yesterday.
It's a response to one of the world's largest farmer unions, Ulster Farmers Union. The organization is pushing for vegan and vegetarian companies to be banned from using terms like burger, sausage, and chicken.
Monikers like vegan leather have also come under fire; this week, Portugal banned the term over consumer clarity concerns.
Supporters of such bans maintain that these labels are misleading and could confuse consumers.
In a thinly veiled swipe at the concept, THIS created a fake manifesto from the union that calls for action against multiple other words too.
The spoof manifesto states that butterflies should pay an annual tax to the dairy lobby, and should be renamed "spread flies."
All guinea pigs are also at fault, since they are not real pigs, the manifesto says. Similarly, catfish should be forced to change their name.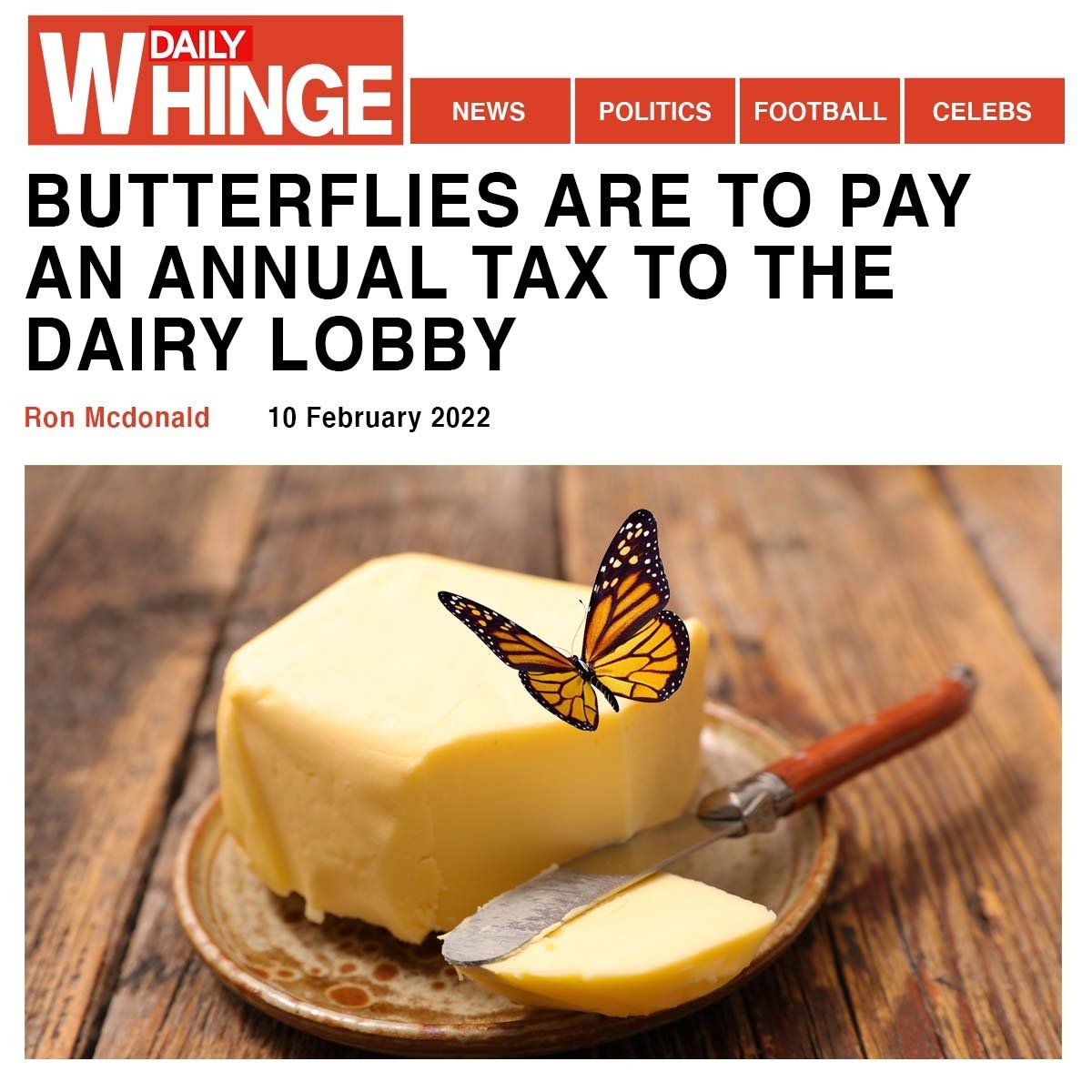 Finally, crisps should not be allowed to have meaty terms on their packaging. So flavors like Roast Beef would have to change to Roasted Bovine-Inspired, THIS joked.
"It's mind-blowing that the Ulster Farmers Union reckons that UK consumers could pick up a pack of our 'THIS ISN'T CHICKEN', and think it was previously feathered and clucking," Shovel said about the campaign. "The massive, massive clue is in the name. Other brands in our category have equally not-at-all-confusing product names, like meat-free sausages."