Athlete Tim Shieff, who has previously made national headlines for repeatedly denouncing veganism, has apologized for his actions.
Shieff ditched his plant-based diet in 2019 over concerns it was negatively impacting his health. The freerunner was previously a big name in the vegan community, as his athletic ability shut down stereotypes that humans need meat to be healthy and strong.
The media, which often showcases anti-vegan sentiment, therefore appeared to jump at the chance to promote his belief that plant-based diets actually harmed his health. Shieff spoke to ITV daytime show This Morning about veganism making him "sick," and told The Times that killing an animal was the "next step" in his omnivorous journey.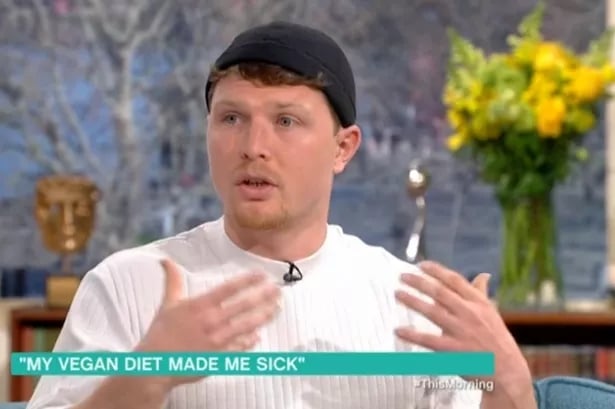 Tim Shieff apologizes
In a new YouTube video, titled An Apology for My Denouncement of Veganism, Shieff said he was wrong in his view that veganism affected his health. Instead, he believes that his health problems were due to unresolved issues from his childhood and the physical effect they were having on his body.
"I tried to solve everything by changing what I was putting into my body, and when it didn't work, I tried to blame the things that I was inputting," he said. "What I had never considered was how my emotional state was affecting my body, my organs, and limiting its ability to digest food and absorb nutrients.
"In the same way we all know stress affects the body's ability to function. I have a lot of unhealed emotions from my childhood that I didn't realize were still there," Shieff said. "I have tried to let go of, but letting go simply didn't work."
'The Divine Truth'
He explained that he has discovered the power of Divine Truth, a religious movement based in Queensland, Australia. He said this organization has offered him "perspective on battles with diet and health, that no one else had given me up until that point."
Shieff finished the video by saying: "I can now see a way that veganism is possible for me, and others, and that if veganism didn't appear to work for me, then it may very well have been my issue with an emotional cause, and not the diet's issue. So with that said, I would like to publicly apologize for my denouncement of veganism."
He continued: "I'd like to thank the teachings of Divine Truth… for helping me to start to see myself and the true creation of my pain with much more clarity. And for a path to heal it on. I'd like to thank God for designing a loving world with the opportunity to do so."
Support for Tim Shieff
A number of viewers have offered words of support to Shieff for his admission and apology.
"You predominantly got me into veganism, it's been seven years now," wrote one. "You may have said some wayward things and followed some unconventional pursuits, and as an atheist myself I'm unable to relate to your beliefs – but I have and always will see you as a good person. Whatever path you follow, I'm forever grateful to you dude and wish you all the best."
Another added that he was "one of the most honest and genuine guys on social media."
Watch Plant Based News' video on ex-vegans below: