UK environment secretary Thérèse Coffey has claimed she has no plans to go vegan or vegetarian.
She was speaking during a National Association of State Departments of Agriculture (NASDA) winter conference in Washington DC. Coffey was there to discuss boost trade agreements between the UK And US.
"Don't worry, I'm not going all vegan or vegetarian on you," she said, before adding: "Meat is still very much on my dietary plate."
Coffey also claimed that the agriculture industry included "caring for animals with good levels of animal husbandry," which she said is the "right thing to do."
This was the first time a UK secretary had addressed the conference. According to the Guardian, the Department for Environment, Food and Rural Affairs (Defra) said that this "demonstrates the strength of UK and US collaboration on sustainable agriculture, food security, and improving nature and biodiversity."
Thérèse Coffey's environmental credentials
Animal agriculture has been identified as a leading cause of the climate crisis. It is a main driver of deforestation and biodiversity loss, and responsible for at least 14.5 percent of global greenhouse gas emissions.
Despite the science, the environment secretary has not publicly acknowledged its impact.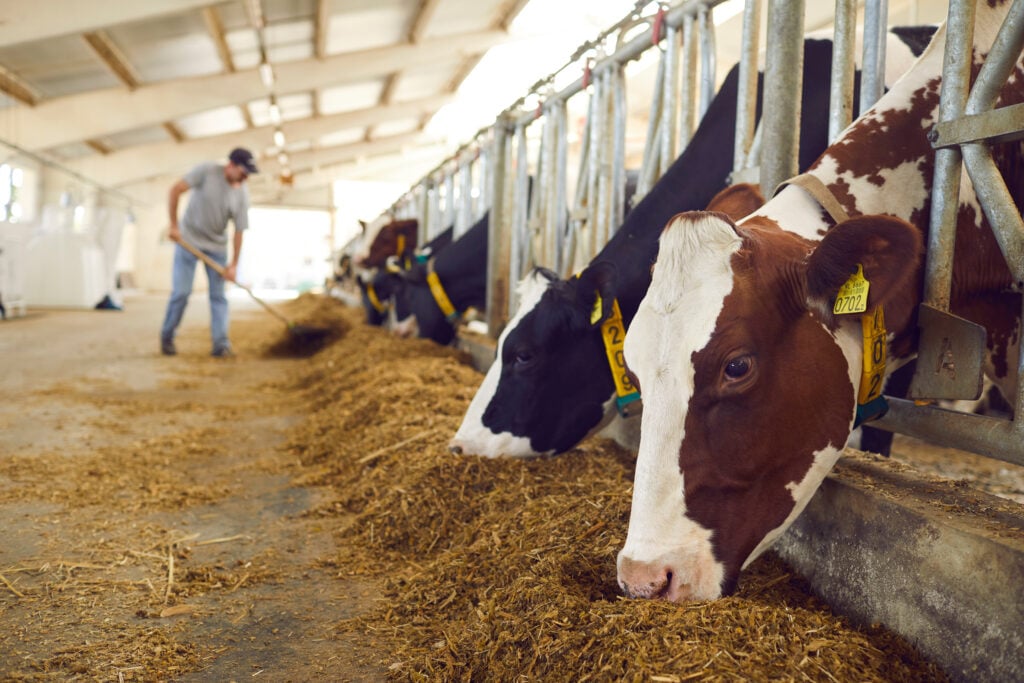 She sparked backlash in October of last year after saying she uses "permanent cups" when asked what she was personally doing to tackle the climate crisis.
"I've always tried to keep the good habits that I got into when I was Environment Minister before, so the use of kind of cups as it were, to be about permanent cups that we can recycle properly or reuse I think is a better way of doing it," she said.
"We just all have to keep thinking about the amount of packaging we endure or food waste and other elements like that.
"So I'll be getting back very much being a champion for those habits, which is about improving what we can do every day in order to help tackle the environmental challenges we face."
The interview caused huge controversy on social media, with many people questioning her climate credentials.