Ukrainian food and lifestyle festival Vegan Weekend is set to hold its sixth event in Kyiv since the invasion of Ukraine last year. 
Founded by Every Animal, a vegan animal rights group in Ukraine, the festival began life after the beginning of full-scale war, and has raised one million UAH (USD $27,350) to date. The organization also looks after the project Vegan Kitchen of Ukraine, an initiative to provide vegan meals to refugees, volunteers, and military personnel, and send vegan rations to the Ukrainian Defense Forces. The next event will be held on December 9 and 10, 2023.
The first Vegan Weekend Festival took place on September 25th, 2022. Tamara Human, a vegan activist, founder of Every Animal, and one of the festival's main organizers, spoke to Plant Based News (PBN) about the success of Vegan Weekend so far.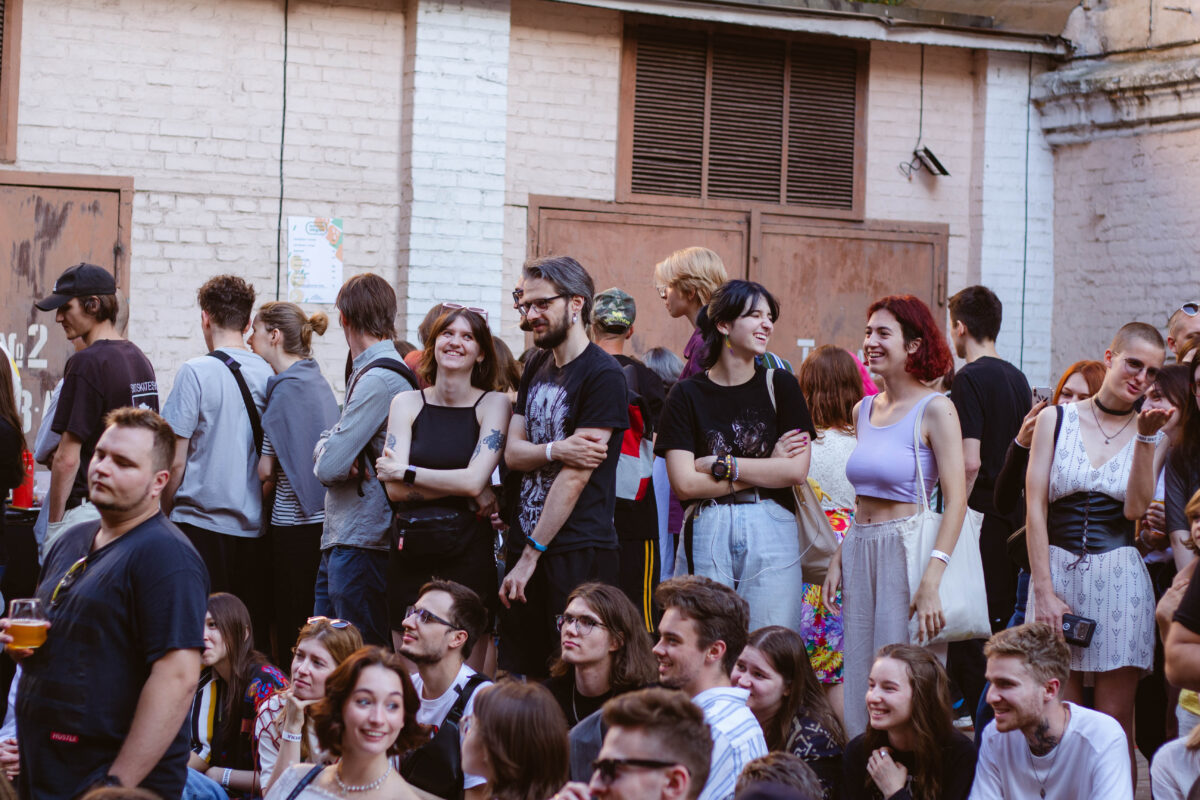 "With the beginning of the full-scale invasion of Ukraine, our team launched the project Vegan Kitchen of Ukraine," she said. "In August 2022, the desire to organize a charity festival returned to our team. We thought, why not host a festival dedicated to the theme of veganism in the military, inviting our friends who are military vegans, to raise funds for vegan rations and feed people together with our partners with vegan food? That's how the first Vegan Weekend took place in September last year."
Human and the team had set the goal of raising 50,000 UAH, but instead, they managed to raise three times more – 148,000 UAH ($4104.96).
Vegan Weekend's aims
The philosophy and aims of Vegan Weekend extends beyond the military defense of Ukraine and supporting vegan soldiers in its army. Human also hopes to see the popularization of the vegan lifestyle throughout her country, demystifying it and making it more mainstream.
"At the festival, you can try vegan burgers and other plant-based street food for the first time, purchase vegan jewelry or sweets at the fair, and attend lectures on a plant-based diet and a vegan lifestyle. This event also helps to unite vegans from all over Ukraine and support the vegan community."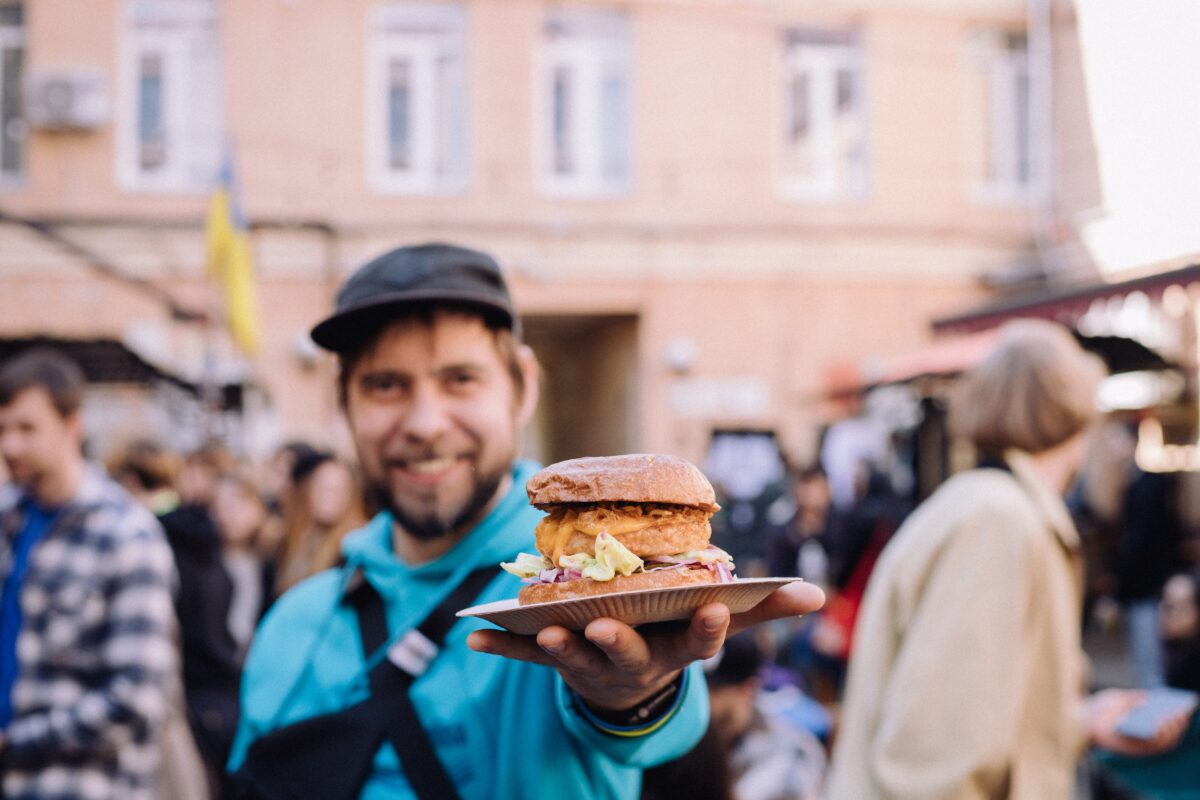 Across the five Vegan Weekend events in Ukraine thus far, the organizers have seen an average of 600 people attending the events per day. Each event has seen around two-three lectures about vegan topics from local experts, including the history of veganism and plant-based cuisine in Ukraine. There is a vegan food court with three-five vendors, and an outdoor vegan market with 10-15 vendors. Entertainment is on hand, with stand-up comedy from the likes of Ukrainian comedians Vasyl Baidak and Anton Tymoshenko, as well as live performances from music artists and DJs.
The upcoming December edition of the festival will see Vegan Weekend taking place across a full weekend for the first time, spanning across the two days of December 9-10. The organizers have this time set the goal of raising 300,000 UAH ($8,300) and hosting 1200 guests. It will feature six talks, 15 vegan food vendors, and more music and comedy performances than before.
Vegan Weekend is seeking support to continue organizing the festival. If you'd like to donate, visit this link. More information is available at the Every Animal website.
More like this: