A whistleblower from the egg industry has spoken out about animal cruelty at a chicken farm in Whangarei, Aotearoa (New Zealand).
Caged hens
A 60-year-old poultry company called Northern Eggs operates the facility, which uses battery cages and colony cages.
Battery cages are widely used within the egg industry, but have come under fire due to animal welfare concerns. The cages significantly restrict movement, often to the point where a hen cannot stretch her wings fully.
This can result in bone fractures and osteoporosis, increased risk of disease, and death, research says.
Colony cages are slightly larger, but still breach New Zealand's Animal Welfare Act 1999 since they restrict hens from expressing natural behaviors, animal rights charity SAFE says.
Animal cruelty allegations
In May 2021, a former Northern Eggs employee (who asked to remain anonymous) handed over incriminating evidence to SAFE.
The graphic images show hens being left to rot in cages on the farm. Featherless birds can be seen packed in on top of one another, with hens being forced to stand on dead chickens. Eggs which are yet to be collected are strewn among the dead animals. One image shows several eggs lying in a pool of blood.
"It's not unusual to see guys spinning the birds around by their necks until their heads come off completely," the source said to SAFE.
Multiple reports were made to management but ultimately ignored, they alleged.
Northern Eggs responds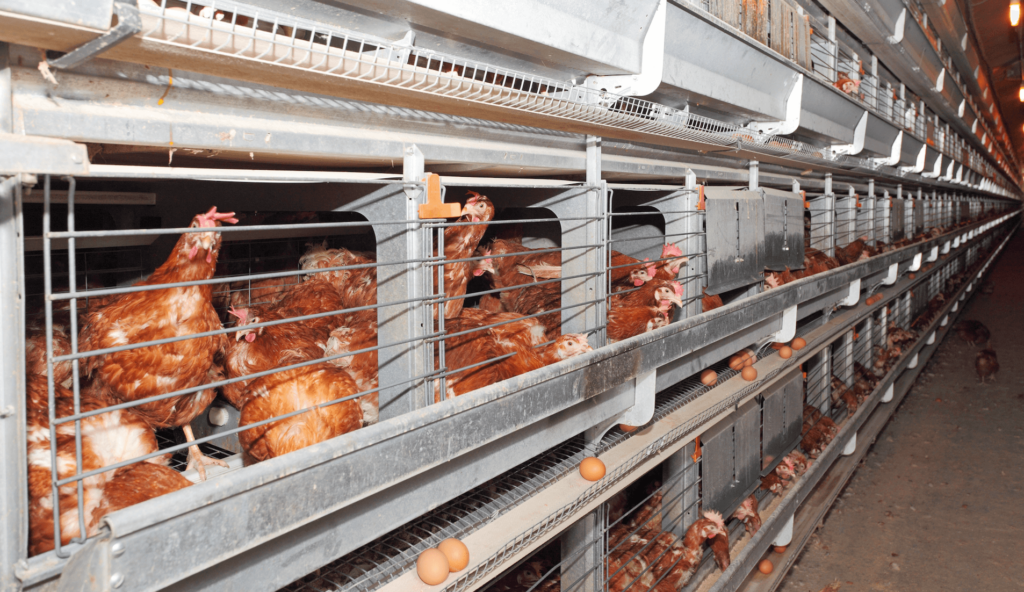 It's a far cry from Northern Eggs' claims on its website. The company refers to itself as a 'progressive family farm, where food safety and the welfare of our hens is our top priority'.
"It is satisfying to know that every day, we are producing a highly nutritious and food safe egg to go out to families and businesses all over Northland," the website reads. Northern Eggs distributes its products to supermarkets, cafes, and restaurants from Kaitaia to Auckland.
The egg producer has denied the animal cruelty allegations.
"Whilst it is confronting to see images of any dead animal, mortality does occur in livestock operations," the company said, per 1 News.
"We strongly refute the allegations of the activists. We believe these historic photos were taken by a disgruntled employee who no longer works for our company."
Calls for a ban on caged hens
It's not the first time Northern Eggs has been accused of mistreating its hens. In May 2019, Newshub released footage that showed dead hens in multiple states of decomposition. Like the recent images, de-feathered chickens were still living among the dead animals.
The Ministry for Primary Industries (MPI) monitors food safety in New Zealand. MPI says it found 'no evidence of animal cruelty' in either situation.
But following an inquiry from SAFE, MPI admitted it had alerted Northern Eggs about the investigation beforehand, giving the company time to remove any evidence.
"Without a legal ban on these cruel caging systems, there is nothing in place to protect these sensitive, intelligent animals," said SAFE Campaigns Manager Jessica Chambers in a statement.
"Hens are living in truly harrowing and disgusting conditions, and yet MPI has not held them accountable."
Chambers continued: "The fact remains that colony cages are just as cruel as the battery cages they replaced. The conditions are still in clear breach of the Animal Welfare Act, which is why we are calling on the Minister of Agriculture to ban colony cages in New Zealand."
SAFE launched a petition urging for a ban on all caged hen farming in New Zealand.