Animal welfare charity The Humane League is taking the UK government's Department for Environment, Food and Rural Affairs (Defra) to court over its treatment of chickens in the meat industry.
The organization maintains that the government's current system promotes the breeding of "Frankenchickens."
These birds are selectively bred for rapid growth for economic reasons, resulting in a myriad of health complications.
Ninety percent of chickens raised for meat — or around 900 million chickens — grow unnaturally fast and to unnaturally large sizes, according to The Humane League.
This leaves the animals struggling to hold up their own weight, often suffering from high blood pressure, broken bones, muscular diseases, and cardiac arrest as a result.
"For decades the animal industry has selectively bred chickens to grow faster and faster — these animals grow 400 percent faster than they did in the 1950s," commented The Humane League UK senior public affairs lead Amro Hussain.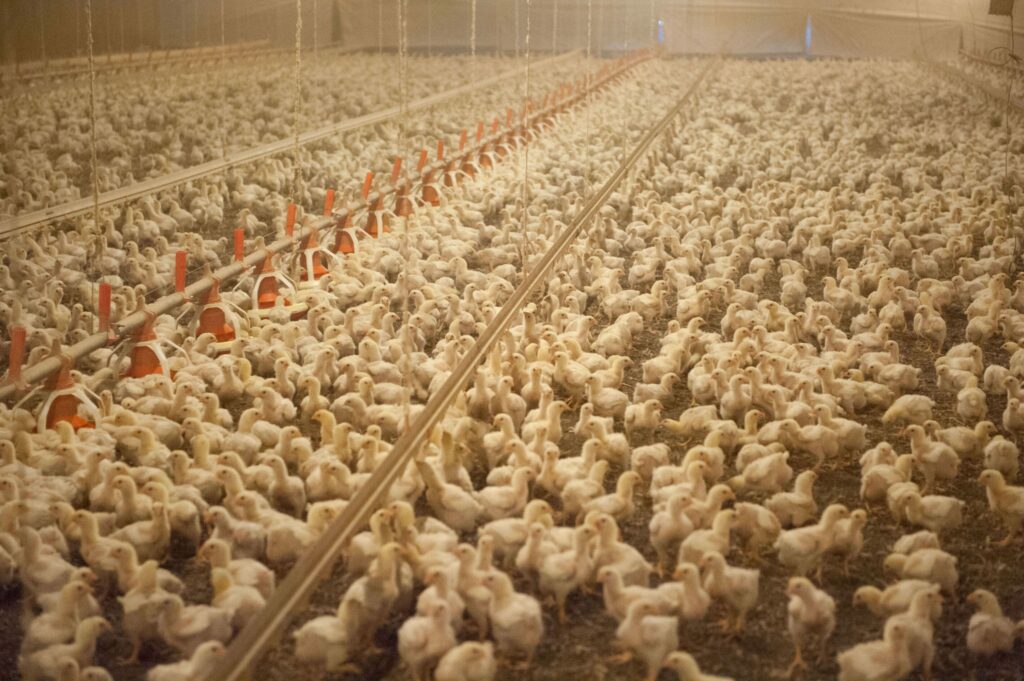 "Today they reach slaughter weight at only five weeks old – they're just babies. The results are huge, often immobile birds, who struggle to walk, get burned by their own waste, suffer heart-attacks and whose flesh is streaked with fat.
"We call them 'Frankenchickens' because we have created a genetic monster, animals who live lives of inescapable misery," Hussain stated.
Harmful selective breeding is not exclusive to the meat industry. A recent study found that 97 percent of laying hens in the egg industry have broken bones. On average, each chicken had three, while others had up to 11.
Breach of the law
The Humane League says this concept violates the UK's own animal welfare regulations.
The Welfare of Farmed Animals Regulations 2007 states that animals can only be kept for farming if their genetic makeup does not have a detrimental impact on their health or welfare.
As such, The Humane League has filed a judicial review against Defra. The initial hearing will take place on March 22, 2022.
Edie Bowles, a solicitor at Advocates for Animals, is representing the animal protection group for the case.
"The law clearly prohibits the keeping of farmed animals who experience detriment to their health or welfare due to their genes. The science shows that fast-growing chickens slaughtered for meat cannot be kept without such detriment. As such it is our position that keeping these birds is unlawful," Bowles said.
"We hope a ruling will force Defra to take responsibility and stop allowing these birds to suffer."