When Renee King-Sonnen's husband Tommy asked her to take care of a two-month old baby calf named Rowdy Girl, he'd hoped the process would make her want to be a "good" cattle rancher's wife. Instead, it led the couple down a path of vegan activism, turning the farm that had been in his family for generations into an animal rescue sanctuary.
King-Sonnen moved into the Sonnen Ranch in 2009. Almost immediately, she "fell in love" with the cows. She gave them names, and would regularly talk and sing to them. She started bottle feeding Rowdy Girl in 2010, and taking care of the calf helped her see the rest of the cows through a new lens. But these cows were being raised to be sold for slaughter, and she started feeling "haunted" by seeing them carted off in trailers.
Everything changed one day in 2014. She watched Dr Melanie Joy's video on carnism, and for the first time saw a plate of meat as chopped up dead animals. "I went vegan on that very day," she tells Plant Based News (PBN). "And that decision propelled me forward with great enthusiasm, passion and determination to convert our working cattle ranch into a farm sanctuary."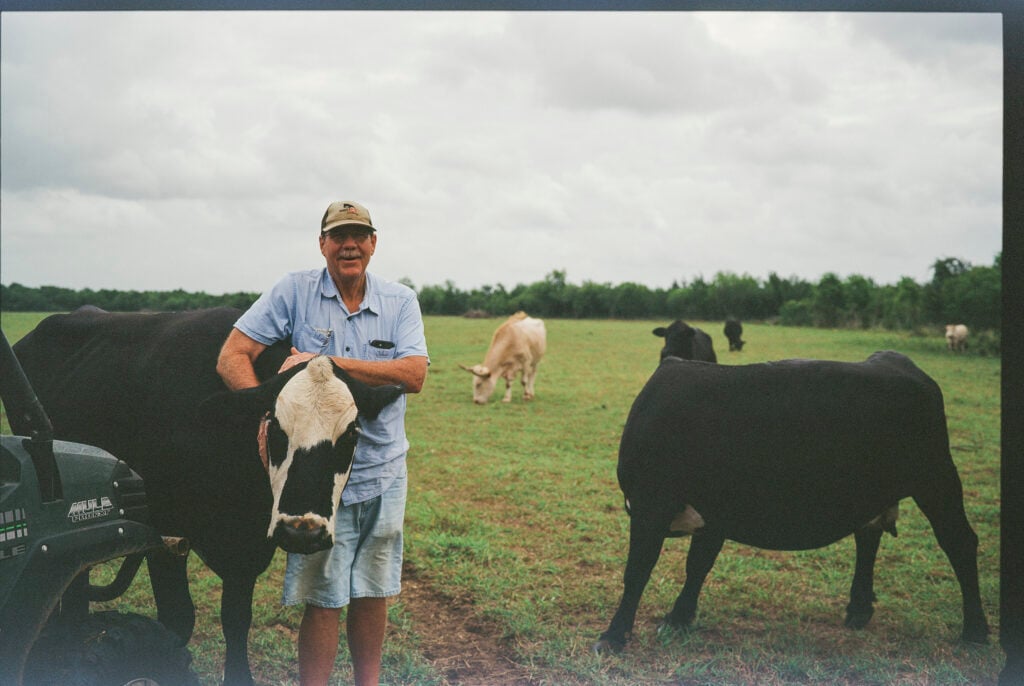 The transition
Tommy agreed to put an end to the business, and suggested selling off the remaining cows and winding down. Renee, however, offered to buy the cows from him so she could set up a sanctuary.
She then set up a crowdfunding campaign to raise money, which was funded by May 2015. Four years later, they moved to a new location in Waelder, Texas, after the ranch was affected by three flood events.
Now, the sanctuary is home to more than 130 farm animals, who have all been rescued from slaughter. As well as cows, they have chickens, horses, ducks, pigs, goats, sheep, donkeys, and a turkey named Sealy.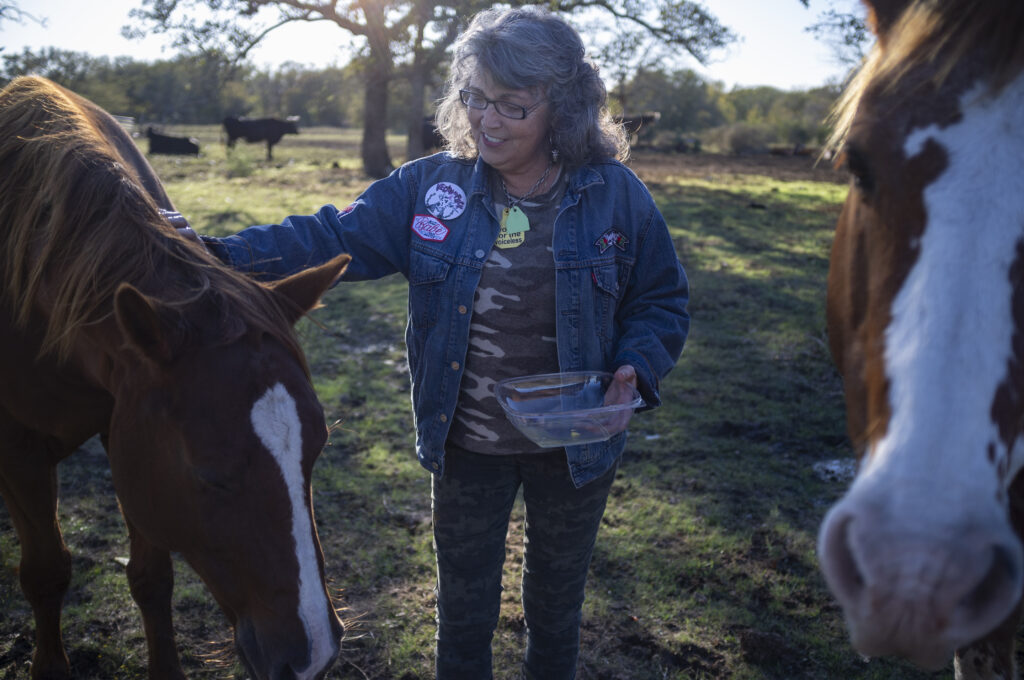 "My transition to a farm sanctuary was my soul-felt passion as I went vegan for the animals and became a force to be reckoned with by my husband," she tells PBN. "I was determined to save the cows from going to slaughter and to figure out how to create a non-profit out of what was once a Texas cattle ranch."
Changing mindset
Her husband Tommy has since gone vegan, but he found the transition "more difficult" than her due in part to the fact he was raised around animal agriculture.
She advises anyone else considering transforming their farms away from animals to ensure they have the passion, as well as financial means, to do so.
"The transition to a different way of life can be costly and daunting without private funding or government support which the United States is seriously lacking," she says. "All that said, if a cattle rancher goes vegan for the animals I believe they will find a way because once you see who you are killing you can never participate in the business of killing animals for a living again."
The story of Rowdy Girl was recently depicted in a film of the same name directed by Jason Goldman. It premiered at the Hot Docs Film Festival. For more information on the film and Renee's work please visit the Rowdy Girl website.