Queen Consort Camilla is set to hold an ivory sceptre at King Charles' Coronation next month, a move that's sparked backlash from wildlife campaigners.
The ceremony, which takes place in May, is set to feature a number of historic objects representing the duties of the monarch and his wife.
The "ivory rod with dove," as it is known, is part of the Crown Jewels. It was first made for Mary of Modena when she was crowned alongside her husband, James II, in 1685. It's been used by every Queen Consort at Coronations since then. It features a dove on its end, and a long rod made up of cream-colored ivory.
Speaking about the Palace's decision, Born Free's Policy Support Officer Frankie Osuch told Plant Based News: "Although it is considered 'historical ivory,' a decision not to showcase this sceptre as part of a global event of this nature would have sent a strong message that ivory has no place in today's society, echoing the campaigns of Prince William against the ivory trade. When it comes to animal welfare and conservation issues, tradition should never be an excuse."
The royal family criticize ivory
King Charles has been vocal in his disdain for ivory. Reports over the years suggest he had demanded all items made from it be removed from sight in his Clarence House and Highgrove homes. It has also been claimed that his son Prince William requested that all ivory products owned by Buckingham Palace be destroyed.
William, along with The Royal Foundation, has campaigned against the trafficking of such animal parts for nearly 10 years through their co-founded organization United for Wildlife.
It was initially reported that Camilla may choose to reject the rod, but a palace spokesperson has confirmed that it will be used.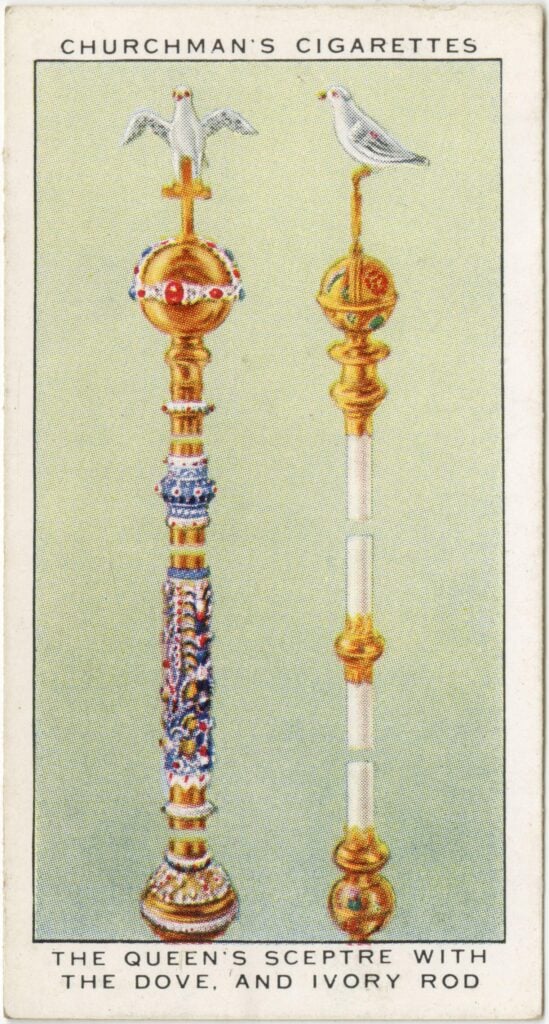 The cruelty of ivory
Ivory is generally taken from the tusks of poached wild elephants (and sometimes rhinos). Poachers will hunt the animals for this purpose, and around 20,000 elephants are killed a year for their tusks.
Elephant populations have decreased significantly over the last century, and ivory poaching is considered their greatest threat. The African forest elephant is listed as critically endangered, while the African savannah elephant is endangered.
The Ivory Act 2018 bans people in Britain from dealing in ivory taken from the tusk or tooth of an elephant. There are a few exemptions, including certain historic items.