A former orca trainer has spoken out about the dismal conditions marine animals face at SeaWorld. And, encouraged people to think twice before paying for their "suffering."
John Hargrove worked alongside orcas, also known as killer whales, for more than a decade at SeaWorld in the US and later, Marineland of Antibes in France.
In that time, he worked with more than 20 orcas as both an animal trainer and supervisor.
Orcas at SeaWorld
Hargrove grew up admiring the animal entertainment chain, but had a change of heart after becoming a trainer there.
"Many visitors – unaware that their cash is paying for this cruelty to continue – are tourists who go to SeaWorld as part of their package holidays," Hargrove said, per the Mirror.
"Imagine spending your entire life trapped in a small enclosure. Physical and psychological damage endured by human prisoners in solitary confinement is well-documented. Orcas at amusement parks such as SeaWorld suffer the same."
Orcas, who belong to the oceanic dolphin family, are highly social, intelligent animals who often stay in familial pods for life. Researchers have concluded that orcas' vocalizations and advanced hunting techniques are examples of a unique "culture" among the species.
They have also been known to intentionally teach their children various skills, like foraging and hunting techniques.
Controversial captivity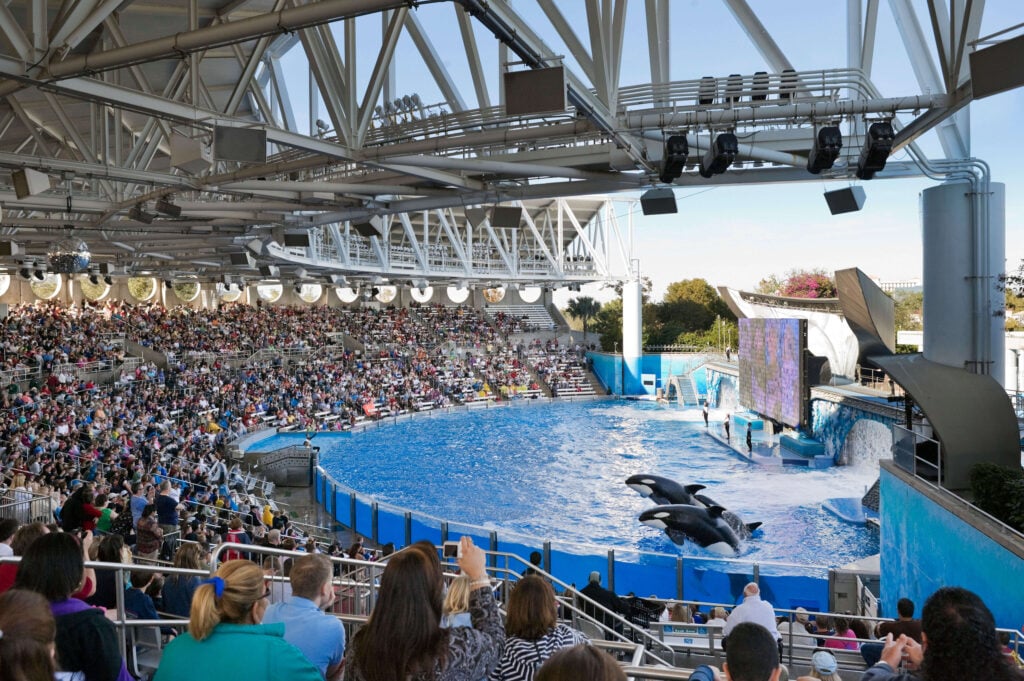 At facilities like SeaWorld, the roughly seven-meter long, 4,500-kilogram animals are kept in cramped enclosures, often completely alien to their natural habitats.
Orcas in captivity often display signs of chronic stress and extreme boredom, such as listlessness, stomach ulcers, and self-injury.
"Confinement causes not only chronic health issues but also extreme stress that leads to violent behavior and deadly attacks," Hargrove said. "We could determine the levels of stress in their blood, which is why countless orcas were medicated."
In 2010, Hargrove's colleague, fellow orca trainer Dawn Brancheau, was killed by the now-infamous Tilikum, a killer whale who was taken from his mother in the wild at two-years-old.
"Tilikum was sold to the highest bidder and placed in grotesquely small tanks. The confinement made him lash out in frustration," Hargrove explained.
"He died in his watery prison cell in 2017 – having spent more than three decades deprived of any semblance of a natural life."
In the wild, female orcas live for an average of 50 to 80 years, while males generally live for up to 60 years. Contrastingly, captive killer whales typically don't surpass 30-years-old, with many dying in their teens.
Drop in profits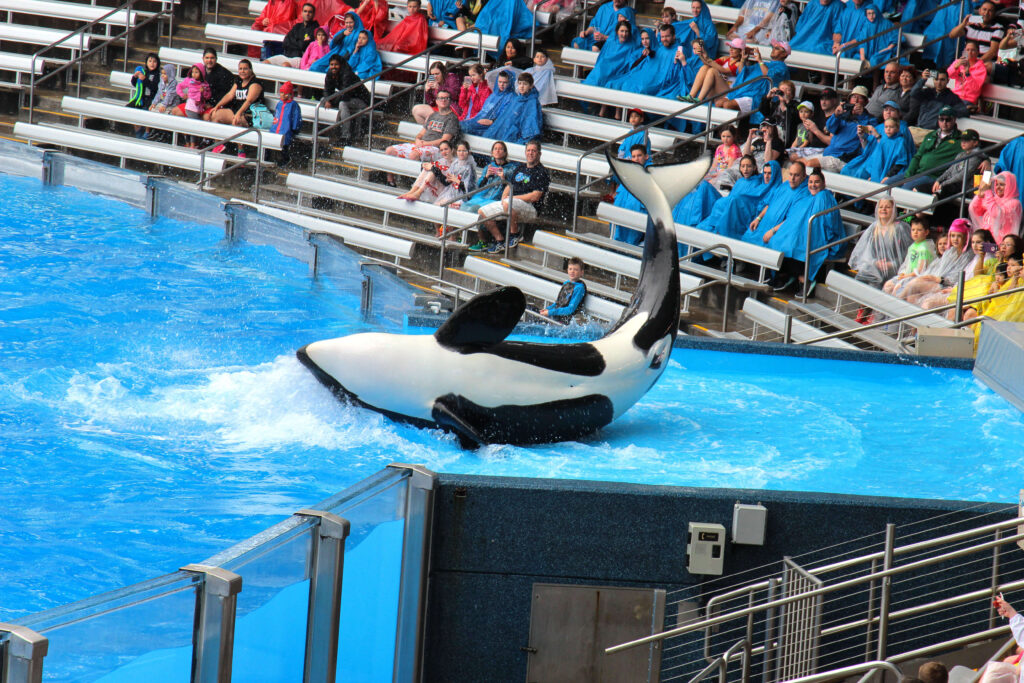 Hargrove continued: "Some visitors, who wouldn't dream of going to an animal circus, don't think twice before paying to see dolphins performing tricks.
"I resigned so I could speak publicly to expose what truly happens to these animals in captivity – the only way to bring about change."
In 2016, following years of falling attendance rates and a significant drop in income, SeaWorld announced it would end its orca breeding program. The orcas currently kept at its parks will be the last generation at SeaWorld, the company confirmed.
It remains to be seen whether the chain will end its breeding and capture of other species too. SeaWorld currently keeps polar bears, beluga whales, walruses, sharks, penguins, dolphins, sea turtles, sea lions, and sloths captive, among others at facilities around the world.